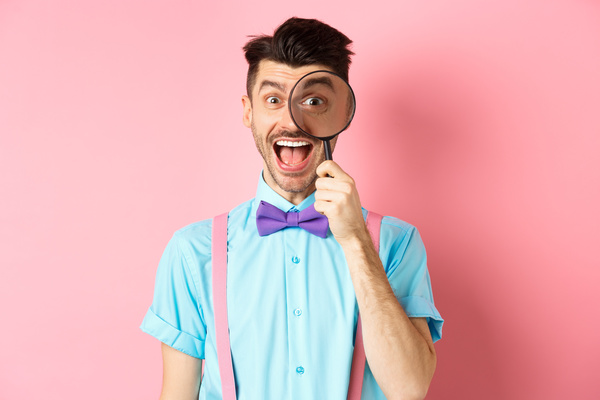 At Media Shower, we invented SEO. [Read the story here.]
Over the years, we've tweaked and refined our SEO strategy with hundreds of clients. Today, we're proud to release our Content Marketing Keyword Planning tool, the same template we use for clients. Read on to see how it works, then download it for free.
The video walks you through how to use the template, step-by-step.
KISS: Keep It Simple, SEO
Most people make SEO keywords waaaay too complicated. The human brain can only hold less than ten items at a time in working memory, but SEO teams will give you lists of hundreds (or thousands!) of keywords. It's far too much for content teams, so the SEO keywords get ignored.
The first rule is KISS: Keep It Simple, SEO.
This means keeping your list of keywords simple, while also keeping your selection criteria simple. By keeping SEO simple and breaking it down into just a few key components, it is possible to determine Return on Investment (ROI): which keywords will produce the best results for your content and generate the most qualified sales leads.
Leads, in the end, are what we're after. As online marketers, that's our job.
Your list of keywords needs to include two basic measurements for each one:
The number of searches per month
The cost per click, which is the amount people are willing to pay to advertise on that keyword in Google.
That's it. No "keyword difficulty," no "competitor research," no "clicks per month." Just searches and CPC.
The number of searches represents the quantity in your ROI calculation, and the cost per click represents the quality. Good keywords — like good content — need both quantity and quality, and your job is to find the sweet spot between the two.
When we multiply these numbers together, we get what we call Opportunity:
Number of Searches Per Month x Cost Per Click = Opportunity
The opportunity is how much money is being spent in Google each month on that keyword. It's a way to compare all your keywords, apples-to-apples. Think of it as "how valuable is each keyword, relatively speaking?"
To sum up: quantity (keyword volume) x quality (CPC) = Opportunity.
Where to Find Keyword Search Data
You can find information on keywords in Google Ads, or in a third party tool like Ahrefs Keyword Explorer under Search Suggestions. (Ahrefs is a paid tool, but they do offer a low cost trial.)
Once you have a list of relevant keywords for your topic, you will want to download the list and get it into a template format in order to further cull the list. You ultimately want a list of around 100 keywords: enough to build out a Content Roadmap, but not so many that your head explodes.
Here's where Media Shower's SEO approach is different: You need to go through each keyword on your list, one by one, to decide if it's worth your time and effort when creating content.
How to Trim Your List to 100 Keywords
As you look through the list, you want to make a quick judgement call. Is the keyword likely to bring in a qualified lead?
Ideally, the keywords you choose will have the highest Opportunity numbers, but in some cases that may not happen. For example, some B2B searches have low search volume but a very high CPC, meaning these are highly qualified leads (low quantity, high quality).
This is where human understanding comes in. Good SEO is more than just numbers and statistics. You have to look at each keyword to see whether it seems like it could generate a qualified lead.
For example, the keyword "content marketing analytics" has a $40 cost per click, but gets only 60 searches per month. In this case, the searchers are likely to be working in the industry. They know what analytics are. And they're actively looking for a solution in that space.
For a company like Media Shower, this keyword will be near the top of the list because of its potential to create qualified leads. In short, they're a good potential customer: much better than, say, "content marketing definition" which is someone just starting their content marketing journey.
Final Step: The Top 10 Keywords
The final step in your content marketing ROI plan is to create a list of your top 10 keywords: no more, no less. Your content "tentpoles" will include these keywords, and all your content will be built around these top terms, adding in others from the list as it makes sense.
From this list of best possible keywords, you can now create a Content Roadmap outlining specific blog posts, downloadables, and videos that will pull search traffic to your site, then convert them into leads with an effective Call To Action.
But what kind of team does it take to pull off this kind of strategy?
How to Calculate Return On Investment
So how do you know whether these keywords will pay off, after you've paid all the writers, editors, and visual designers to produce all this content? That's called Return on Investment, or ROI.
To do content marketing well, you'll need an editor, a writer, a designer, and content and social media producers. Even at part-time rates, it will likely cost tens of thousands of dollars to get your content marketing machine running to the point where it's reliably delivering leads.
Media Shower's Content Marketing ROI Template — which you can download below — estimates that even a part-time team will likely cost your company more than $120,000 per year, plus hours of your time each week in supervision. Using today's market rates, our calculations show that you'll pay more than $1,600 per new customer. (Note: you can adjust our assumptions in the sheet if you think you can do it more cheaply.)
Fortunately, there's a better way. Using Media Shower to manage your content strategy and production can generate better traffic and better leads, at a much lower cost.
Media Shower has a streamlined system of content production that cuts back the time commitment required, which allows you to run a full content marketing program for less time and less money. Using our Content Marketing ROI Calculator below, you can adjust your numbers and estimate your own savings.
As a bonus, your time commitment for managing your content strategy and production will be just about two hours a week, or one-third of the commitment involved in managing a freelance team. You can be as involved as you want to be, but our platform and process will relieve you of the burden of much of that responsibility.
You can see in the template how much time and money you can save, and you'll get the Content Marketing Keyword Plan template as a bonus. To get instant access to both templates, just fill out the form below.