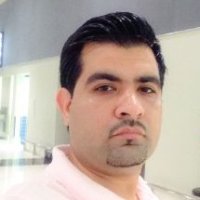 Jitendra Gidwani is the Founder and CEO of RightlyWritten, a full service copywriting agency. He loves helping brands tell their stories and grow their businesses through the power of content.
We recently asked Jitendra about why great storytelling is critical to a brand's success online today and get his insight on what brands should be doing to better connect with customers. Here's what he shared:
Tell us about the mission at RightlyWritten? How are you hoping to help brands create better content?
We are a full service copywriting agency, but our purpose goes deeper and further than just crafting compelling content. We want to help brands take advantage of the opportunities to connect, communicate, and persuade their target audience. We're focused on aiding businesses to break through the noise, resonate with their audience at a deeper level, and by doing so consistently build trust.
We have an awesome team of carefully vetted storytellers who deliver tailored content solutions that give brands, an outstanding voice and help them break through the noise.
Why is the ability to tell great stories essential to the success of a brand online today?
Consumers today are fed up with advertising messages. They have tools that allow them to block disruptive and annoying ad experiences. What they crave instead is value-added content that educates and helps them solve their problems.
So, storytelling is becoming a top-of-mind issue as businesses begin to understand that it can help them forge an emotional connection with their audience and drive action. And, the fact is that no one cares about your marketing goals, but everybody loves a good story. Businesses that can tell one have the strategic advantage in today's crowded digital environment.
How do you find great storytelling from a marketing perspective? What does it look like to you?
The goal of any marketing activity, whether we're talking about content or direct marketing is to generate sales. But, if your audience doesn't even look at your message, let alone engage or react to it in any way, then all your efforts are in vain.
Great marketing storytelling begins with an in-depth understanding of your ideal customer. Who are they, what matters to them, and what they are struggling with on a day-to-day basis? Brands should create content that shows prospects that they understand their problems and have the solutions that can help ease their pain.
What are the most common mistakes or oversights you see brands making when crafting online content? What should they be doing differently?
Many business owners think that they can create their own content and don't need the help of a professional. Web content needs to be high quality, well researched, relevant and formatted properly. Moreover, it requires laser sharp focus and ongoing commitment, and that's where most business owners fail. They need to complete and oversee a hundred different tasks every day, so content creation usually gets pushed aside to the detriment of their business.
Another mistake I've noticed is that brands tend to get stuck in traffic and engagement numbers. The primary purpose of your content is to connect with the right customers, build a relationship with them, and ultimately sell your products. But, when you're getting addicted to likes and shares, you tend to forget about your end goal.
How can brands get clarity on what their story is? What do they need to know about adapting this story across different channels?
What brands should understand is that at its essence, a story shouldn't be about their company, but about their customers. They should create their story in such a way that tells prospects "we understand you; we are like you." When your customers become part of the story, that's when you can inspire them to take action.
One of the mistakes I should have mentioned is that some businesses try to reinvent the wheel on every channel. They alter and adapt their message so much that it loses its original meaning. Of course, each channel comes with its requirements that you can't ignore, but your story should be conceptually straightforward regardless of the medium: problem-solution-success. The more sinuosity you pack into a story, the faster you lose your momentum.
What online marketing tools are essential for the success of businesses today?
Online marketing tools are like a double-edged sword. They are essential to the success of businesses, but they can also distract you from focusing on scaling your company.
We are very picky about our tools.
That said, there are a few essential tools and services that we constantly use and recommend to any business out there. BuzzSumo is first on the list. We've been using it for a few years now, and we are continually impressed with its features. Editing tools such as Hemingway, Readability and Grammarly are also a big part of our daily routine.
And, of course, SEO tools, such as Moz or Ahrefs are vital to any online business that is serious about tracking keyword performance, exploring trending content, measuring social metrics and performing backlink analysis.
What brands do you think have done an especially noteworthy job of storytelling? What can we learn from them?
We're in love with what Moz does in terms of content marketing and storytelling. SEO is an essential component of this industry, so we follow them daily. Their articles, videos and overall content marketing are the perfect example of storytelling done right. It's creative, educative, engaging, well-researched and entertaining.
The lessons you can learn from them: putting out consistent, high-quality content is key to success.
Another company that continues to create legendary content and we love following is Dove. They showed us that a truly compelling story could go where no quantitative analysis can: the hearts of your customers. And, that's something each brand should strive to achieve.
What trends are you following in the world of online marketing today? Why do they interest you?
We're a bit careful when it comes to trends. As I said, our aim is to generate more than buzz, so we're wary of the "shiny new toy syndrome".
That said, I believe that Big Data is going to change the world of online marketing as we know it today. Consumers are providing us with more information than ever before and the demand for personalized content is increasing at a fast pace. We need to start collecting these insights and use them to learn which content works best at each stage of the sales cycle, and what strategies increase conversion rates, revenues and customer lifetime value.
Take the Media Shower platform for a test drive to see how we can help your business connect with your customers. Get a free trial.
Amazon gave "Style Code Live," a QVC-inspired shopping, fashion, and beauty TV show, its best shot. Unfortunately, the show got canceled after only a couple months of episodes.
Does this mean that Amazon's experiment failed? Not necessarily. The e-tail giant is always trying new things. Some of them work, and some of them lead to other things.
Gone, But Not Forgotten
TechCrunch first announced that Amazon had canceled "Style Code Live," but gave no indication as to why it suddenly went off the air. The show seemed to be geared toward connecting influencers with Amazon products and services, but it likely didn't generate sufficient buzz to keep it going.
In fact, "Style Code Live" might have been part of Amazon's under-the-radar segue into influencer marketing. The company launched its first foray into influencer waters back in March 2017, and although we haven't heard much about it, we do know that Amazon was looking only for influencers with large followings, heavy engagement, and loyal readers.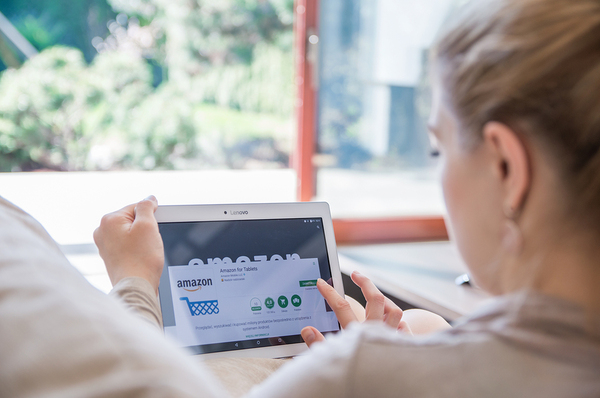 Amazon isn't going anywhere, QVC or not.
Could Amazon have another influencer marketing trick up its sleeve?
No Stranger to TV
While Amazon's "Style Code Live" might have met a quick end, the company hasn't moved away from television altogether. In fact, it touts its Amazon Channels product as a major component of its Amazon Prime program. Prime members can watch a Netflix- and Hulu-inspired network of streaming television shows and movies, many of which are original to Amazon.
Amazon likely knows that influencers hold the key to massive online sharing and other benefits. When you connect influencers with brands, products, and services, you often see tremendous increases in engagements — not to mention sales.
However, Amazon might have decided that influencers and TV just don't mix. At least not yet.
What Can Content Marketers Learn From Amazon's "Style Code Live"?
Now that we know that "Style Code Live" is an official goner, what can we derive from Amazon's foray into a QVC-like product.
Some Campaigns Just Don't Work
No matter how much you learn and study, you won't always nail content marketing. You'll struggle and sometimes fail, but like Amazon, you'll keep looking for that special secret sauce — the mystical ingredient that finally pulls your campaign together.
Bigger Companies Can Take Bigger Risks
Did you know that Amazon didn't turn a profit on its ubiquitous Kindles as of 2012? It's true. The company took a loss on the devices themselves because it could make money off peripheral sales, such as e-books.
In other words, Amazon has sufficient revenue and resources to take a chance like putting out a product that doesn't actually make it money. Until you get to that point, you might have to market more conservatively. However, once you make it big time, don't be afraid to try outlandish tactics. Sometimes they result in great things.
You Must Know Your Audience
Judging by low YouTube viewership numbers, "Style Code Live" might simply not have found its audience. Many of the videos have fewer than 100 views, which is nothing compared to the millions of views that top influencers rake in.
If you don't know your audience as well as you know your best friend, you never know how your followers will react to a new marketing campaign. Until you're as big as Amazon, you don't want to jump into the unknown without plenty of research to back up your next steps.
While some might mourn the loss of "Style Code Live," others will look forward to the next product or campaign that Amazon brings to the table. In the meantime, what are you waiting for? Content marketing is the single most effective way to attract an audience online and fuel conversions. Get a free trial here at Media Shower to find out for yourself.
Sometimes, the best things in life are free, but that's not always the case. If you're thinking about installing lead gen software on your website, you can choose from both free and paid options. Most providers use a freemium model, which means that you get basic features for free, but must pay to upgrade. Others offer free trials, but start charging you when the time limit expires.
If you're looking for free lead generation software, we don't blame you. Free is tempting. But does it really work?
Free Lead Gen Software Options
Despite the fact that most lead gen software costs money, you can find a few free options on the marketplace.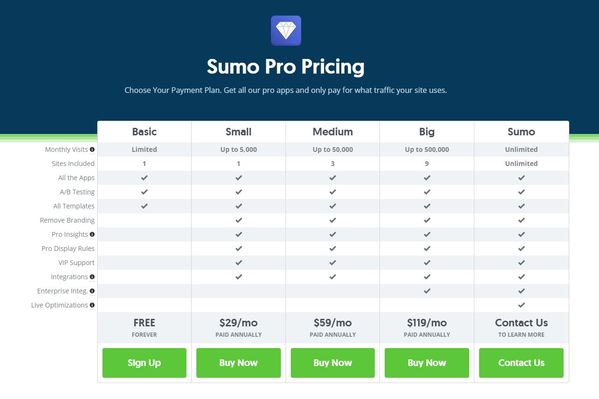 Sumo, for instance, offers a free basic package that includes "limited" monthly visits for one site. You get all the apps and templates for free, and you can construct A/B testing campaigns, but if you get more than a few hundred visits each month, you'll probably have to upgrade.
Features include heat maps, contact forms, popups, welcome mats, share features, and a list builder. If you decide to upgrade, you'll pay between $29 and $119 per month, depending on your traffic.
Sumo Consensus: "Super easy to implement," but "[s]o expensive to get the better features." (Source)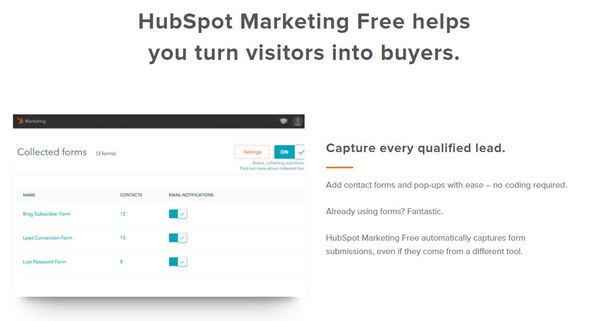 HubSpot also offers a free solution for lead generation. The software lets you add popups and contact forms as well as integration with other tools. The free version is incredibly basic, however, and you'll probably want to upgrade if you want the true power of HubSpot. There is, however, a dashboard as well as a few other features with the free version, such as kickback emails and lead flows.
HubSpot Consensus: "Great for smaller businesses," but "Very steep price creep"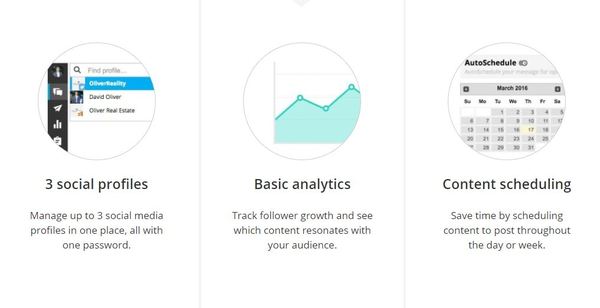 If you're looking for completely free lead generation software, Hootsuite might offer what you need. It's designed specifically for social media, and you can use it for free with one user and three social platforms. The software lets you run social sweepstakes, track social media growth, and schedule content. Paid plans start at $19 per month, and you can get a free trial.
Hootsuite Consensus: "Mature…set of social media…tools, but [m]ost advanced functionality reserved for enterprise plans." (Source)
But Really…Do They Work?
We've covered three absolutely free lead generation software programs, but will they actually help you capture and engage leads?
The jury's still out. The free versions of these software programs are stripped down to their bare bones, which means you not only won't get access to the best features, but you also won't have the capabilities necessary to track your campaigns like you would with the paid versions.
They can help you organize your leads and set up automated programs on your website that help capture email addresses and direct leads through your sales funnel. You'll likely outgrow them, though, as your business takes off.
However, if you're just starting a business, or if you're not familiar with content marketing yet, consider trying the free versions first. Get your feet wet with the tools so you understand how they work before you open your wallet.
Choosing a Free Lead Generation Solution
Whether you go with one of these free versions or you try a free trial with one of the other options on the market, consider your goals carefully. What do you want to accomplish?
For instance, Hootsuite is geared toward social media. If you don't have many followers on social, using a lead generation solution probably won't result in impressive ROI.
Similarly, if you're not blogging much, HubSpot likely won't give you the results you're after. Lead generation tools help automate part of the process, but you still have to put boots on the ground and do some work to elevate your brand visibility and gain market share.
Additionally, lead generation depends on content. If you don't have any content, how will you turn strangers into leads and leads into customers?
Getting Started With Lead Generation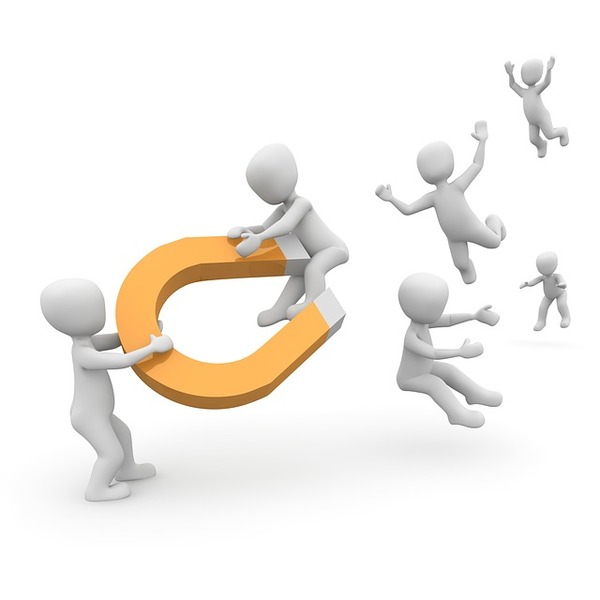 (Source)
Before you become a lead magnet, you need content to attract potential customers and a way to separate qualified leads from people who just stumble on your business. That takes time and effort.
While you might think that lead generation software offers a magic bullet, it's really just a tool to bolster your other efforts. As you bring more people to your website, the lead generation software helps capture attention and email addresses, which gives you access to more sales leads.
Instead of paying a premium for software right way, get a free trial with Media Shower and start investing in content. That's the bait. Once you've created a steady stream of irresistible content, you can set the hook with lead generation tools.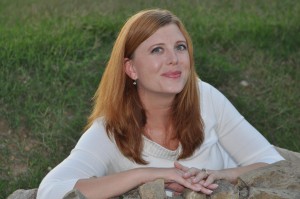 Jennifer Suarez is a writer who also keeps things moving forward for The Department of Marketing in Raleigh, N.C. 
We recently asked Jennifer for her insight on digital marketing and get her advice for small and mid-sized businesses on building an effective digital marketing strategy. Here's what she shared:
Tell us about the mission at Department of Marketing. How are you trying to impact the world of marketing? What sets you apart from your competitors?
Every business needs a marketing budget, but that budget may not be millions (or even hundreds of thousands) of dollars. The DofM (as we call it) started in 2003 with the goal of creating an agency that wasn't out of reach for small- and mid-size business owners — while still offering a full range of marketing services. The DofM focuses on creativity, affordability and tactical implementation that helps clients grow and increase revenue.
Where do you see businesses falling flat with their digital marketing efforts today? What are the most common mistakes you find your clients making before you set them straight? 
A big mistake people make when they start the marketing process is not having a clear vision of their goals. Many people come to us and say, "I need online marketing," or "I want to be on social media," but they may not know why or who they are targeting. Without having a purpose or target, it can be easy to choose the wrong mix of marketing tools, which then lead to lower or no success rates.
How often should a digital marketing strategy be revisited and revamped? When should organizations change course with any given strategy? 
Businesses should plan to review and revise a marketing strategy every three months. However, they also need to make adjustments along the way. Circumstances are always changing in the digital world, so your strategy should reflect this evolution. In addition, after you launch a marketing campaign, you will soon see whether it's working well or not working at all. If something falls flat in a bad way, you need to be ready to switch gears.
In the world of digital marketing today, quality data is king. What types of data have you found to be the most useful in helping boost your clients' bottom lines? What is essential to collect, review and analyze regularly? What types of data do you find less useful?
Website visits are an important data set as well as the other analytics showing the buyer journey online. But the most important data is the number of calls or emails a company receives — in other words, are our efforts working? The whole point is to get more people to buy. We also urge our clients to track from there whether the sales team or front desk converted a potential lead into a paying customer.
What are the must-have tools for improving your digital marketing strategy? What should all brands be using? 
Automation in some form. Even a solopreneur should set up some type of automation for his or her email marketing at the very least. Tracking has gotten more sophisticated, and doing this will help guide your marketing so you're not wasting precious time and money.  The other must-have tool is your own five senses. Keep an eye on what's new, what's changing and what works for you and your business.
What brand do you follow that you believe has an especially noteworthy digital presence? What can we learn from that brand? 
I really love what REI is doing with content marketing, SEO and social. They really have invested heavily into making REI a resource for any topic concerning the outdoors. They have mastered long form and video content and their consistently high rankings prove that SEO is not yet dead.
When should brands consider outsourcing their digital marketing functions? When is this a good investment? What are the advantages? 
Smaller and mid-sized companies will usually find more value in outsourcing to an agency. Those companies can't hire each and every individual in an agency: web and graphic designers, coders, writers, printers, SEO experts and more. When you hire an agency you hire an entire team to help you. In our experience, this is a valuable investment for companies who have one internal marketing person. That person can work with his or her team for input and direct us accordingly.
What digital marketing trends or innovations are you following today? Why do they excite you? 
The increase in the availability of data and the quality of data from so many different sources has really been a game changer for digital marketing. We no longer have to "spray and pray" with digital ads but can really fine tune our messaging to very granular demographics segments.
Content marketing obviously should be in any digital marketer's toolkit as traditional display and search channels become increasingly crowded. Content combined with big data is only going to become more integral to any digital marketing strategy in the future.
Test drive the Media Shower content platform to find out how we can help with your digital marketing needs. Get a free trial today.
I should be living in Texas, working as a horse rancher, eating lots of vegan yogurt (because I'm a Gemini), while gallivanting around with my BFF Disney princess, Rapunzel. I know this because four Facebook quiz results told me so.
The sad reality is that I have succumbed to taking some of those pointless quizzes (insert ashamed monkey with his hands over his eyes emoji). You know you have too.
Brands also know this, and as a result, they are using quizzes as lead generation tools to compel customers to take a look at their companies—and hopefully become leads. Orbitz for Business is one such brand.
Orbitz for Business created a travel quiz called "Is Your Travel Partner A Perfect Match?" The quiz targets corporations that book travel for their employees since the company offers business travel booking services. The quiz is designed to introduce corporations to the service and essentially steal people away from their current travel partners.
In true online quiz form, Orbitz made the quiz fun and whimsical to attract more people.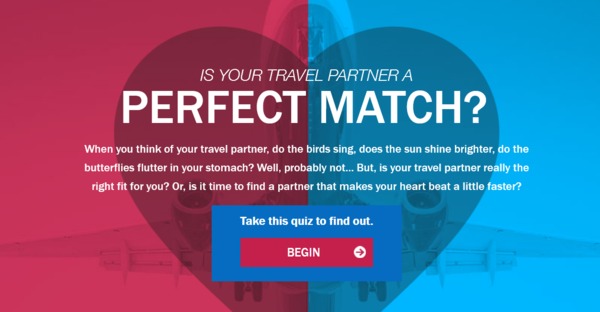 Notice the heart and the copy below the quiz button. This vibe is carried throughout the quiz. Here is one of the questions: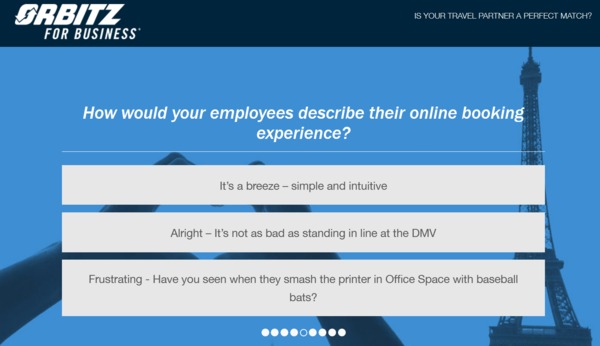 After the quiz, Orbitz collects the quiz taker's name and email as a prerequisite to revealing the results. Lead received. The results reveal whether or not you are a match with your travel partner. I chose all positive answers and got this result.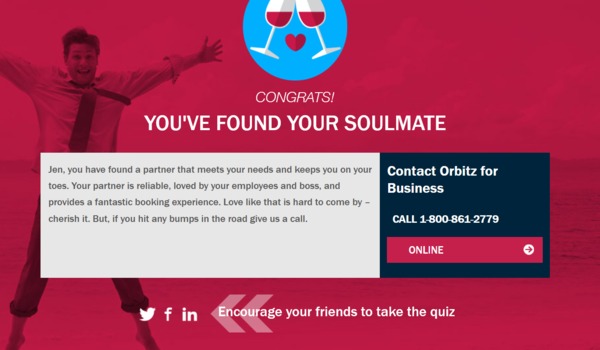 Why do we love personalized quizzes?
Quizzes have been trending for years now, and though BuzzFeed has slowed down a bit, I still see quiz results tainting…I mean gracing my Facebook feed regularly.
We know these quizzes mean nothing so why do we crave them? Admittedly, as I was taking the "Which Disney princess should be your best friend?" quiz, I wanted the result to be Belle, but I got Rapunzel. What is wrong with me? What's wrong with all of us?
Nothing, really. For centuries, humans innately have been searching for their own identities, who they are and what makes them tick. From the Rorschach Inkblot test to Meyers-Briggs, humans love to discover more about themselves, as it seems an unending quest.
What does all of this have to do with content marketing?
Marketers capitalize on consumer desires and trends to generate leads, sales and more buzz for their brands. Wherever there is pure desire, it can signal an outlet to target for your content marketing campaigns.
Orbitz realized the value of this type of desire-driven content and cleverly retrofitted it into a quiz to generate leads for its service.
Will quizzes work for my business?
It depends. Do you have people as customers? If so (I am hoping that is a "yes"), a quiz may be a beneficial lead generation strategy. Unless you sell something like airplane parts or rubber tubing, quizzes may help you attract more people to your brand and generate potential leads.
If you are thinking about creating a quiz, here are some tips:
Make it fun – No one wants to take a boring quiz. Keep it clever and creative. Use images where possible.
Make it human – Don't use business language or industry speak in your quizzes. Speak in colloquial language as quizzes lend themselves to a more relaxed vibe.
Keep it short – Avoid asking more than 10 questions. The BuzzFeed average is 8-10.
Encourage sharing – Make it easy for your quiz-takers to share the quiz. Next to the result, add share buttons with a prominent call to action.
Although quizzes are a cool way to generate leads, you don't necessarily need one to generate buzz and new leads for your business. But, you do need to know and apply some solid content marketing principles, test those strategies and tweak them for maximum effectiveness. If you want some assistance with this, feel free to try us out for free for 30 days. You will receive a free content analysis, content ideas, a free piece of content, a promotional plan and more, with no commitment required.

Who doesn't want to make a snow angel in Switzerland?
Interactive media was nearly impossible just a decade ago or so, but now it's taking the internet by storm. Consider an interactive marketing video created for Lausanne, Switzerland. It's part educational, part promotional, and part hilarious.
How Guides Can Engage Customers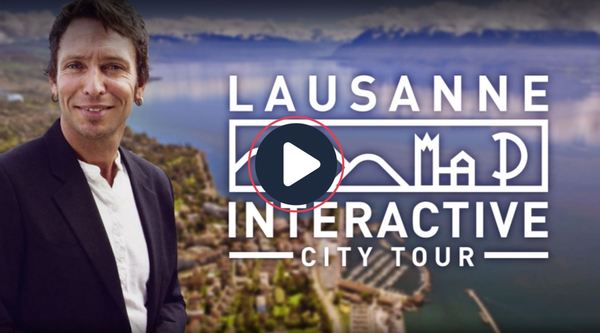 Whether you're promoting a city, a business, a non-profit, or a blog, guides can help viewers feel as though they're part of the action. There's a feeling of inclusivity that results from such guides, especially if they provide insider information that the average person doesn't know.
In years past, we've seen content marketers create guides in all industries, whether they're teaching customers how to work a new product or giving customers tours of their facilities. However, static content isn't nearly as engaging and powerful as interactive content.
Guides and tours allow viewers to experience something they might not get to see otherwise. You can't fly your customers to your manufacturing plant in Boulder Flats, Wyoming, for instance, but you can give an inside tour through the power of video and the internet. Ratchet up the engagement factor with interactive components.
How Interactivity Works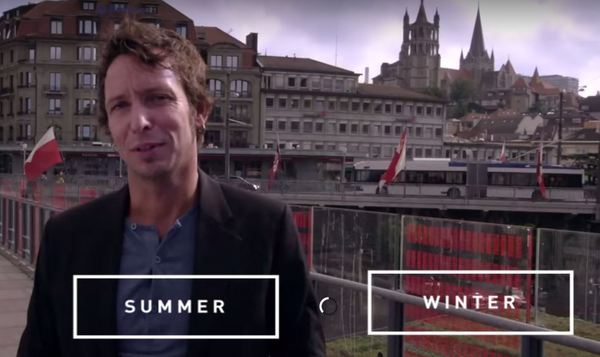 The video begins just like most videos you might watch on YouTube or your favorite blogger's posts. There's an introduction featuring a colorful character who lets you know what you can expect to find in the video and adds a bit of excitement about the subject matter — in this case, a tourist destination.
There's a difference though. At various times throughout the video, the viewer can make a decision. The first one is whether you want information about visiting in the winter or summer. Instead of sitting through information that doesn't interest you, jump directly to the season during which you plan to visit.
Other interactive options appear based on your choice. For instance, after selecting "winter," you get some great video footage with voiceover narration, and then you're asked to choose between indoor and outdoor activities.
The options might seem to pass too quickly, depending on your internet speed, but you'll see two icons at the bottom of your screen that let you go back to the previous decision or move forward to the next. It's a completely customizable experience for the viewer.
How Comedy Can Make Interactive Video Even More Compelling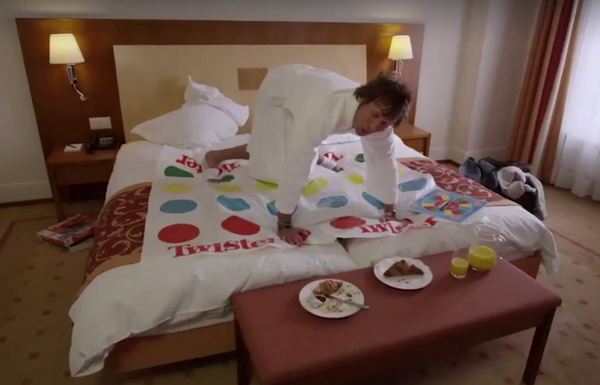 Solo Twister in a hotel room? Why not?
Even the most beautifully shot video won't get many views (or shares) if it's filled with dull content. The makers of the Lausanne video seemed to know this going in, so they made sure to capture plenty of hilarity for the final cut.
Each funny moment compels the viewer to keep watching through various decisions. It's a Choose-Your-Own-Adventure novel for marketing, but with far less harrowing results.
The video's main star is also self-aware, not taking himself seriously even while beautifully illustrating everything Lausanne has to offer.
How You Can Replicate This Method
If you want to bring more visitors to your website, expose your brand to a larger audience, or even get a piece of content to go viral, you might consider developing an interactive video.
What do you need?
A star of the show: Someone should assume the role of actor and guide the user through the experience.
The right tech: You'll need a high-quality video camera to capture stunning images in both live mode and stills.
A development team: It takes serious programming chops to make an interactive video, so this isn't something you should expect to throw together over the weekend.
A brilliant script: The interactivity novelty is already fading, so you need a great script to keep your audience's attention.
We're all about trying new content marketing strategies. What are you waiting for? Get a free trial today and take your own content marketing strategy to the next level.
If a picture is worth a thousand words, then a good blog title is worth a thousand clicks. But a bad one, well, that's a different story. Your blog title is the arguably the most important component of your content; if it's good, it will entice people to click it to read the content. A good title can make the difference between only your mother reading your content and attracting a wider audience of the kinds of people you want to read it (potential customers).
If you're not getting the results you want with your blog content, you might be making these grievous errors with your blog title.
1. It's Not Intriguing
A good blog title should be curiosity-piquing and interesting. It should make people scratch their heads and wonder what they'll learn if they click it to read your article. Show a little leg, but not too much. Here's an example:
Before: 6 Things to Know About Parakeets
After: 6 Critical Facts You Must Know Before Buying a Parakeet
The first title is bland and vanilla. But you see how the second title creates a sense of urgency and makes you feel you absolutely must click the title (if you're thinking about buying a parakeet, of course)?
2. It's Too Long
Did you know that a blog title any longer than 70 characters will be cut off in Google search results? If your titles have been too long, people might not be getting the full benefit of them in search results, and so might not click on them. Here's how that can work against you:
Anything and Everything You Ever Wanted to Know About Buying and Caring for Orchids
In this example, everything that comes after "Caring" would be truncated in a Google search. So people wouldn't know what your article would tell them how to buy and care for, and so they probably wouldn't click on your title.
Keep your titles short and to the point. Simply cutting out the "Anything and" from the example title would ensure that it was short enough to be fully included in search results.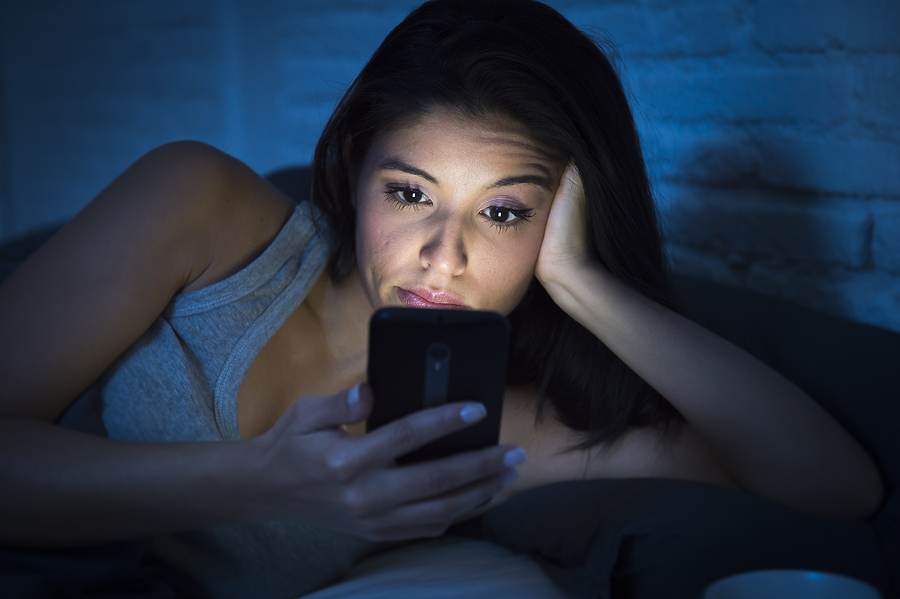 Poor woman. She's been reading one blog title since noon.

3. You're Going Crazy with Keywords
You've heard how important keywords are to your content, and so you try to use them everywhere you can, including your title. While, yes, in general, it's a good idea to include a keyword, only do so if it sounds natural. It's easier to sound natural if you don't try to use a giant keyword phrase and stick instead to just one word:
Before: 5 Ways to Get Your San Diego Plumbing and Repair Needs Met
After: 5 Things to Know Before Hiring a Plumbing and Repair Specialist
It's tempting to get the entire phrase in, but it just makes the title awkward, and no one clicks on awkward titles. You can use "San Diego" in the article to get the job done. Less is more, people.
4. Your Title is Vague
In addition to not being intriguing, your title doesn't really tell readers what your content is about.  And so they don't click. With so much content competing for your readers' attention, you need to specify exactly what people can learn if they read your blog post.
Before: 10 Things to Know About Businesses
After: Top 10 Success Secrets from Highly Effective Business Owners
With just a little more effort put into crafting more engaging and specific titles, you can greatly increase the number of views a given blog post gets!
Let Media Shower help you with your content marketing. Get a free trial today!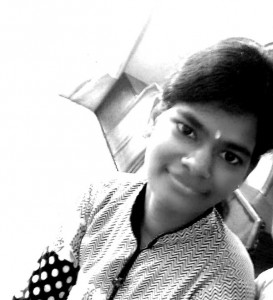 Kanti Kashyap is the owner of thelifetech.com and also a blogger, writer, graphic designer, and SEO enthusiast. We asked Kanti to share her experiences about blogging and operating a multi-niche blog, and learned how to make any blog more visible to computer users and search engines.
Tell us a little bit about yourself.  Why did you decide to start a blog?
I am an engineer by education and a full-time blogger by profession. I got into blogging when one of my friends told me that blogging is a good resource for making money online. I had no prior knowledge of blogging or making money from a blog, but I decided I'd start a blog anyway. Last September, I started my website, and my interest in blogging grew day by day. I started learning how to create and maintain a website and how to write a blog post. I was uninformed about SEO so I did a lot of research about both SEO and blogging. I read a lot of articles and ebooks and watched YouTube videos to learn the tricks needed to succeed. So that's how my blogging journey started.
What are some of the advantages of featuring a wide range of topics on your blog instead of just focusing on one or two areas?
The biggest advantage of this model is its wide scope. A blog with different topics will never bore you as a blogger or your visitors. You will have the freedom to spread your thoughts through your blog and you can uncover as many niches you want. By featuring multiple topics, you can generate a huge amount of traffic from social media. In fact, there are some popular multi-niche blogs which get their largest proportion of traffic from social media.
How do you decide which guest posts and guest bloggers to feature on your blog? What are the qualities of a good article for your blog?
The quality of a good guest post actually depends on the kind of information and topic it covers. I always look at the social media profiles of a guest blogger before choosing to work with them. I also ask them to show their proof of their previous guest posting work so that I can decide whether I should choose them or not.
A quality article is one which includes useful information, is engaging to users, is easy to read, has perfect grammar and spelling, and is relevant. As a blog owner, every item that you write and publish on the web reflects back on your business or your personal brand. It's worth reviewing again and again to make sure that there aren't any glaring typos, grammar errors, or missing information.
What are some of the main methods you use to make your blog more visible to Internet users?
To increase the visibility of my blog, I mostly rely on search engines for my traffic (75% of my blog traffic comes from search engines). But at the same time, I use social media sites like Facebook, Twitter, and LinkedIn. Now, Facebook and LinkedIn are the top referring sites for my blog traffic after search engines.
 How do you utilize social media to help promote your blog and its content?
There are tons of opportunities for you to promote your blog on every one of the social media networks, but it is better to focus on just a couple social media networks (or even one) to promote your blog. When I started off, traffic wasn't really important; but now when I see that people are coming back to my blog, it gives me a boost to do better. I promote my blog via Facebook, Twitter, and LinkedIn. I have joined Facebook groups and shared my articles there. I also use Google Analytics tools to measure traffic or to check how many people visited my blog in a day.

How difficult is it to make money from blogging or operating a blog?
This can be a confusing question because it completely depends on your skill level and personality. It's not as hard as you think it is if you have the right personality for it.
It's not hard to make money from blogging at all if you…
Have the required skills needed to blog
Have the knowledge of something that you can teach
Have the willingness to work hard
Are able to read people and know what will make them take action
What do you expect to see in the future for bloggers and people who operate blogs?
In the coming years, the blogging industry will expand; and due to the ever-increasing competition in blogging and the maturity of Google's intelligence, you need to really stress on creating quality content so as to stand out from other content in your niche. Because Google is on its way to analyzing the content more effectively than humans can.
In the future, the SEO industry will also grow. and SEO will not be just limited to link-building or one-time optimization. Instead, it will be an ongoing process and become more user-centric than search engine-centric.
Let Media Shower help your blog get more traffic. Start your free trial today!
At a Glance
What are lead generation tools and do you need them? 
How do they work? How about costs?
An in-depth look at the most popular tools, pricing, reviews, and more
You spent months creating a shiny new, smoking hot lead offer. You thoroughly researched your market and hired a snazzy designer to make it beautiful and eye-catching. Your content is inspired, compelling and competition-crushing. After a long-awaited, highly-anticipated production period, you tell all your friends, family and neighbors about it, launch it to the world and expect your audience to be all like:
But, instead, not a single person shows up to download it.
The reality is that it can be super difficult to generate high-quality leads consistently…even if your lead offer is smoking hot.
Full-scale, ROI-boosting lead generation is a lot more time and labor-intensive than simply publishing a shiny new landing page and sending it out into the internet. In fact, generating high-quality leads is a top challenge for 61% of B2B marketers.
BUT…You need leads to grow your business. You need leads to survive and thrive. You need leads to sell your high-end products. You need leads to…well, you get it. And, you know exactly how valuable a consistent stream of qualified leads are for your expanding organization. But, to acquire a high number of these leads and continue to scale this thing, it takes a lot of time, and let's face it…it's just plain difficult to do so consistently.
However, 80% of B2B marketers rate "generating quality leads" as the marketing technique with the highest profit potential. It's essential!
So how do you generate leads faster, easier and more efficiently?
…Introducing lead generation tools.
What are Lead Generation Tools?
Lead generation tools are software-based programs and applications that assist businesses with the complex, often tedious process of lead generation, and help them to, well, just plain get more!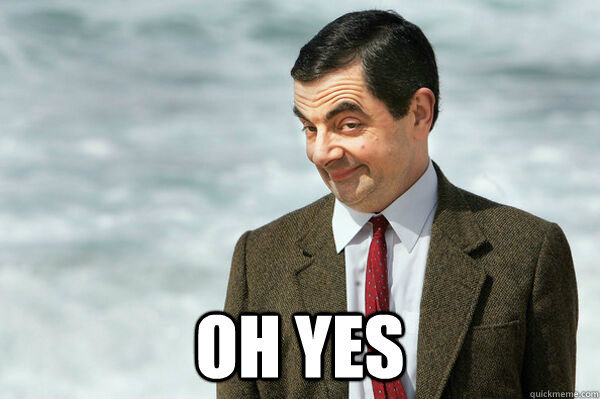 Leads can be anything from an email subscriber who just took advantage of your lead offer to a person you found on LinkedIn who you know would be interested in your services, and everything in between.
Are Lead Generation Tools for You?
Does your business collect personal information from people who could potentially become purchasers of your products and services? Do you want to cut down on manual labor and laborious research and invest this time back into money-making processes? If so, you may need a lead generation tool.
Here are some examples of businesses that could benefit from these tools:
B2C
B2C (business-to-consumer) companies sell directly to consumers and they typically have short sales cycles. This means that once they get a lead, the sale often comes a short time after. Lead generation tools can help automate the process of gathering these leads and make acquiring sales seamless and easier.
Here are some B2C business examples where lead generation may be an integral component of an overall marketing strategy:
Services business looking for interested candidates (Construction, plumbing, etc.)
Insurance leads (health, auto, life, etc.)
Real estate professionals
B2B
B2B (business-to-business) companies generate leads and nurture them until they buy. The sales cycles are typically longer and require more communication and relationship building than a B2C company. Sometimes, more than one decision maker is involved in purchases, which also lengthens the sales cycle duration. Lead generation tools will be advantageous to B2B companies because some include lead management and customer relationship management which is crucial to landing a sale once a lead is acquired.
Just about any B2B company (SaaS providers, membership sites, digital product business, anyone taking advantage of content marketing) can benefit from lead generation tools. If you are gathering interested people on to some sort of list or database in an effort to sell to them later, you are generating leads. If your sales cycle is longer and you need to nurture leads, there are tools to assist with this level of customer relationship management as well.
As we go through the different lead generation tool categories later in this guide, I will specify whether or not a specific tool will be valuable to a B2C or B2B company. Some may not be worth your money investment.
Do Lead Generation Tools Work?
Imagine if you could press a shiny green button on your clothes washer, walk away, and when you return, your clothes are not only washed and dried but wrinkle-free and folded neatly in your drawers.
Okay, maybe you would look at me strange if you saw your laundry wash and fold itself, but the point is that automation is a time-saver.
Today's marketers need ways to generate large numbers of top-quality leads and to convert them at high rates, without sacrificing a lot of time and resources. Lead generation tools can help with this.
Lead generation often involves one or more of these tasks depending on the strategy you execute:
Target research and identification
Analytics research
Prospecting
Ongoing communication
Data entry
Content development
Graphic design
Development
Split testing
Many more…
These strategies may involve a lot of manual manpower, time and resources to accomplish fully. However, this time and effort can limit your growth potential and place a cap on your earnings.
One way to break this cycle is to take advantage of marketing automation in the form of lead generation tools. In a VB insight study, 80% of people who took advantage of marketing automation saw their number of leads increase and 77% saw the number of conversions increase.
Using tools that automate some of your lead generation allows you to add your time and resources back into the business and reallocate them to growth-stimulating activities…
…instead of, well, being like this guy…
How Do They Work?
Lead generation tools work by automating or speeding up the time it takes you to find, attract and manage leads, making your lead generation campaigns more efficient and effective.
For example, some lead generation tools can monitor your website visitors' activity on your site so you can more effectively target and attract them, a task you would not be able to execute normally. This can also bring in a greater number of leads you would have otherwise missed.
Found a potential lead but don't know how to contact him/her? Instead of scouring the web looking for contact information, use lead generation tools to search, giving you automatic results in seconds.
Maybe you are trying to gather leads onto your email list and you want to start with a high-converting landing page instead of hiring a designer and a developer and then split testing several manually. Lead generation tools can help with this too.
We will give you some more lead generation tool examples below but these are just a few of the ways these tools work.
How Much Do They Cost?
Lead generation tools vary in price depending on the complexity and the category. Some tools cost as little as dollars a month while others will run into the thousands.
I'll discuss pricing below for many popular tools, but when contemplating the prices, consider what you will save in time and labor when implementing these tools. Many also have free trials so you can get an idea of how they work and give them a test drive.
Lead Generation Tools
Below are some popular lead generation tools on the market. They fall into different categories depending on their function and what features they offer.
Lead Databases 
Lead databases allow companies to gather legally sourced and verified targeted leads for their industry from a large database. Some databases also have contact features so you can message the lead directly from the platform and also manage the nurturing process.
These tools below are best suited for B2B companies.
Limeleads is a B2B lead database platform that allows you to search for leads by position and industry and access their contact information. It offers leads in industries such as advertising, retail stores, medical professionals, schools, construction professionals and more.
Here is a 30-second video of how Limeleads can help you find targeted leads.
Pricing:
Searching is free. You only pay for the leads you export. There are two pricing options:
1. Pay as you go (per lead). Leads start at 0.48 each and decrease in price the more quantity you purchase.
2. Pay monthly – If your business gathers leads ongoing, it may be advantageous for you to select a monthly plan. Paying monthly saves you from 46 – 60% on the pay-as-you-go plan. The monthly plans start at $499 per month for 2,000 contacts.
Formerly Avention, D&B Hoovers is another B2B lead database providing businesses detailed company and personal information. Search its database of 100 million contacts and uncover information such as company history, competitors, financials, and more, as well as personal details such as titles, job history, contact information and more. In addition, research industry information and trends and financials on more than 1,000 industry segments.
Besides generating leads, sales teams use this data to study up on leads and better prepare for sales calls, improving close rates.
Pricing:
1. Pay per list: Pricing starts at $0.24 a contact for company mailing addresses only and caps at $1.50 per lead for more robust information including emails and direct phone numbers.
Here is a more detailed look at Hoover's pay-per-list pricing structure:
2. Subscription – Hoovers offers three subscription models with a free trial option. Subscription prices are not listed on the website.
We're just getting started! Discover more lead-gen tools after a proper (but brief!) introduction…

Unomy 
Unomy features a B2B lead database and a slew of other tools to help businesses find and dig deep into their contacts' data. In addition to lead generation, the tool also enriches your existing leads with pertinent information you can use to close more deals. Other features include B2B prospecting capabilities and Salesforce integration.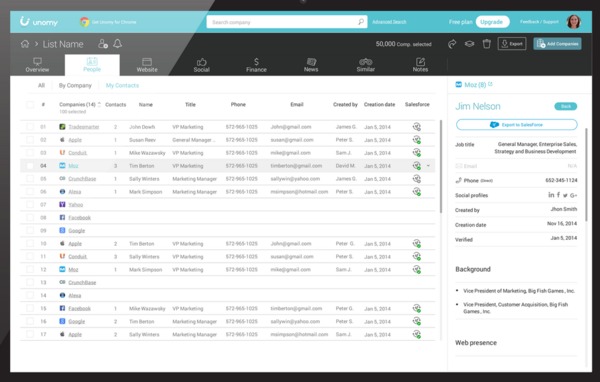 Pricing:
Pricing is not listed on the website. You need to book a demonstration to discuss pricing details with a team member.
Real-time Website Communication 
On-site communication tools run on your website and allow you to interact with visitors. These leads are more targeted because you can tailor your messages to the page they are visiting or how much time they spent on a particular page. These tools are valuable for both B2C and B2B companies that want to capture a potential lead or customer in real-time and start a conversation or answer a question. Intercom Intercom offers multiple solutions for businesses named Respond, Engage and Educate. The live chat feature is a combination of Respond and Engage and it allows you to message customers in real-time (Respond) and also Engage by sending them future emails to nurture them into becoming a customer.
Businesses can set up Intercom messages on individual pages to prompt for questions and offer advice. For example, Intercom set up a real-time message while I was browsing its Live chat page. See how the message prompts me to consider switching from one of its competitors.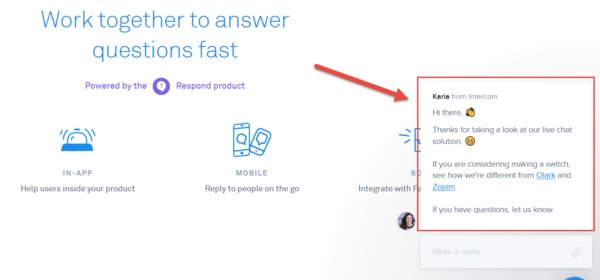 Pricing:
Live chat starts at $53 / month with a 14-day free trial. There are additional costs if you want to add the Educate feature which is a customer service solution.
Qualaroo allows you to target people at different stages of the sales process. Get insights on people who may convert to a lead who would have otherwise left your site without converting. Ask website visitors' questions about your website and gather data to improve conversions and sales. Target surveys by how long a visitor is on your page, how often they visited, what they searched to arrive on that page and more custom variables.
One strategy you can use is to set up surveys on pricing pages to appear after a set period of time. Ask visitors questions about your pricing and prompt for email or call by step two of the survey
Here is a video of how Qualaroo works:
Pricing:
Qualaroo offers three monthly packages, starting at $199/mo billed annually and $249/mo billed quarterly.
Website and Social Monitoring 
How many people visit your site that could have become leads? These lead generation tools monitor people on your site who could become leads but may have never filled out your forms nor contacted you. Some tools also include features enabling you to contact potential leads.
This tool enables you to capture the company information or affiliation of the people who visit your website but do not become leads. Also, get access to what content these people viewed and how to contact them. Use LeadForensics to find the companies who may be monitoring your website content. Are any users visiting your contact form but not filling it out? This could be a sign of interested potential leads.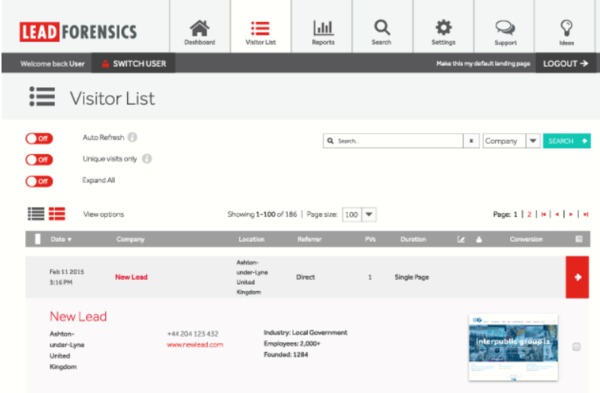 User feedback: Twenty-five reviewers on G2 Crowd gave LeadForensics an average of 3.2 out of 5 stars. Though many liked LeadForensics and its filtering and sorting capabilities, one negative point users mentioned was that the tool does not supply the exact contact information of the person visiting your site, just the company profile. Other users felt this was not a big deal as you could still find contact information from the company in question using other methods.
Pricing:
Pricing is not listed on the website but the company offers a free trial with sign up.
ActiveCampaign is an email service that enables you to track a user's interaction on your website and then make these triggers for your email campaigns. The tool also houses robust features such as CRM (customer relationship management) capabilities with lead nurturing and scoring, contact segmentation, multiple integrations and more. Monitor your users' activity and initiate contact when a lead visits a specific website page. For example, create a segment of leads who visit your pricing page and clicked to "buy," but did not go through with the purchase. Send these cold leads messages to convert them into warm leads.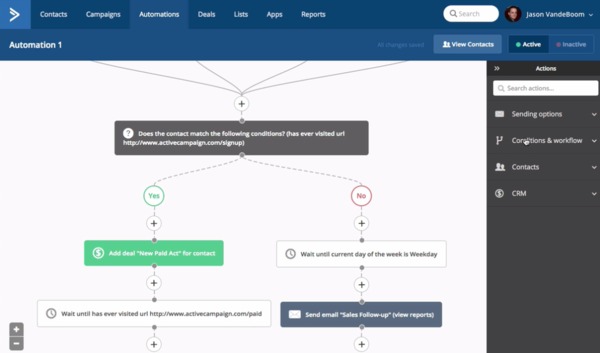 User feedback: Gertrude Nonterah of MyOnlineBizJourney.com uses ActiveCampaign to email her subscribers, create web forms, review its analytics and tag subscribers. She says, "I love their detailed analytics and also the fact that you can tag subscribers who, for instance, click on a specific link you might send out in a campaign so you can properly segregate your list and sell to the right people."
Gertrude also mentioned one con was that even though she has a paid plan, the ActiveCampaign logo still appears on her web forms. You need to upgrade to a higher plan to get the logo removed.
Pricing:
ActiveCampaign offers four monthly plans starting at $9/month for 500 contacts. The pricing is based on a sliding scale with price changes as the number of contacts increase. To get the logo removed, you need the Plus plan.
Brand24 is a social monitoring tool that tracks social web mentions of your brand in real-time. It also offers features such as influencer score to help you identify influencers in your industry, sentiment analysis to segment mentions (positive, negative, neutral), reply in real time functionality, track competitor mentions and more.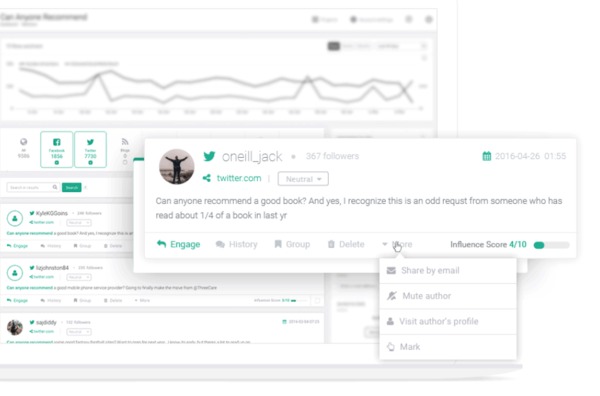 User Feedback: Out of 102 reviews, Brand24 received 4.7 out of 5 stars. Users loved the power of the brand mentions. A few said they had a difficult time setting up their campaigns, but the majority of the reviews were positive.
Pricing:
Monthly packages start at $49 / month with a 14-day free trial.
Prospecting Searches 
If you use sites like LinkedIn and Google to dig and find prospects, the following tools will be valuable to you. The tools are more suited for B2B since these are the companies that would primarily use LinkedIn.
Found.ly is an all-in-one sales prospecting tool which is great for small startups all the way through to large corporate companies. With Found.ly you can efficiently manage your sales prospecting process without the need for a sales stack. Perform your email prospecting directly from their chrome extension or simply import your data. Manage your prospects within 'Lists' (folders) within your Found.ly dashboard, and stay organized with activity. Set up your email cadences and simply integrate with your Gmail account to reach out to these contacts. You can also manage all of your analytical reporting within your Found.ly dashboard while simply managing your responses directly from within your Gmail inbox.
Here is a short video on how Found.ly works on LinkedIn:
Pricing:
Pricing starts at $49 per month.
Organize and build lead lists of potential leads you find on Linkedin with its advanced search filters. Contact them automatically without needing to be a connection. Get real-time insights on prospects you are watching and see who has viewed your profile in the last 90 days. Salesforce integration is also available.
User feedback: Reviewers on G2Crowd gave LinkedIn Sales Navigator 4.0 out of 5 stars on average. Most liked the tool to organize and find leads. One commonly noted con is that the tool doesn't offer the phone numbers nor emails of the lead. You need to use another prospecting tool to acquire that information. There is also a limit to how many INmails you can send monthly.
Pricing:
LinkedIn Sales offers a one month free trial. Packages start at $64.99 monthly thereafter with discounts for yearly pricing.
LeadFuze is a B2B tool that helps you find and qualify targeted leads. It also gives you double-verified email addresses and phone numbers for each lead and automates outreach. Analytics and split testing features are also included along with integration with the most popular CRMs such as Hubspot, Salesforce and Pipedrive.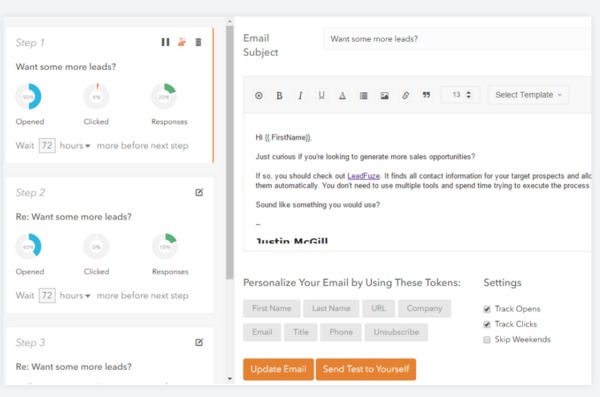 User feedback: Capterra reviewers give LeadFuze 4.5 out of 5 stars out of 14 reviews. Most were positive with only a couple mentioning a con because they found the tool a little difficult to set up. Overall, reviews were very positive.
Pricing:
Pricing starts at $299 / month with a free trial. You also get 25 leads for free.
Marketing Automation platforms (All-in-one)
Marketing automation platforms help businesses capture, nurture, score and manage leads all the way through the sale process. These tools also cater to both B2B and B2C companies.

Hubspot is one of the most popular marketing automation platforms industry-wide. It has three separate tools, Hubspot CRM, Hubspot Sales, and Hubspot Marketing. Hubspot refers to the unity of all three tools, the "Hubspot Growth Stack."
Hubspot Marketing is the lead generation component of the Hubspot Growth Stack. It helps you attract targeted traffic with professional landing pages, blog and email templates. It also offers SEO, blogging and social media tools as well as email and marketing automation.
Hubspot Sales is a lead management and messaging platform that enables you to follow your leads' activity, whether they opened your email or downloaded your attachment and more, while informing you of which emails performed the best. It also integrates with Hubspot CRM and Salesforce.
HubSpot CRM helps you organize, track, and nurture your leads and customers. You can manage your entire pipeline, sort deals, schedule appointments, track performance and more.
User feedback: The average rating for Hubspot on softwareadvice.com is 4.5 out of 5 stars with high remarks across the board. Some cons mentioned were the lock-in contracts and the learning curve with getting acclimated with the software.
Pricing:
Hubspot Marketing – Packages start at $200 / month with a $600 required onboarding fee.
Hubspot Sales – Free plan available with limited access (5 email templates and 15 minutes of calling). Upgraded version is $50 / user / month.
Hubspot CRM – Free with unlimited users. However, if you use  HubSpot CRM with HubSpot's marketing tools, the contacts you add to the CRM end up in both places, and could affect your Contact tier pricing.
Marketo is another marketing automation tool similar to Hubspot, however, Marketo positions itself as more of a lead management tool. Marketo does not include an internal CRM, but it integrates with many of the top CRM platforms. Marketo focuses more on the mid-to-enterprise level business. Features include lead generation and management, email marketing, consumer marketing, customer base marketing and mobile marketing. Check out this article to see the major differences between Hubspot and Marketo.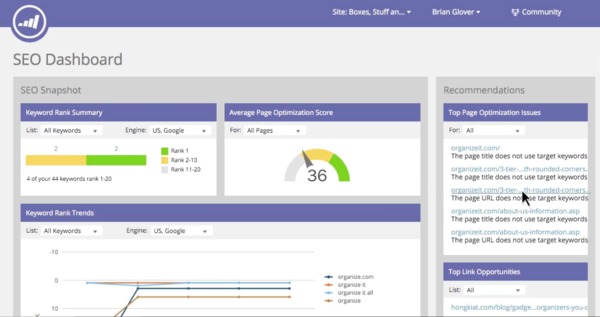 User feedback: Marketo received a 4.0 out of 5 stars on softwareadvice.com. Reviewers mentioned its flexibility, power and numerous integrations. Cons mentioned were a steep learning curve and issues with customer support.
Pricing:
Pricing is not listed on the website. Each features has its own set of packages. Review sites have listed prices anywhere from $800 – $3,200 a month.
VipeCloud is not an all-in-one similar as large as Hubspot, but it continues to build out its platform and add new features. It's main features include email marketing and social media automation, but it has also built out a robust CRM. This tool could be a low-priced option for startups who are more mindful of costs but want the automation an all-in-one tool provides.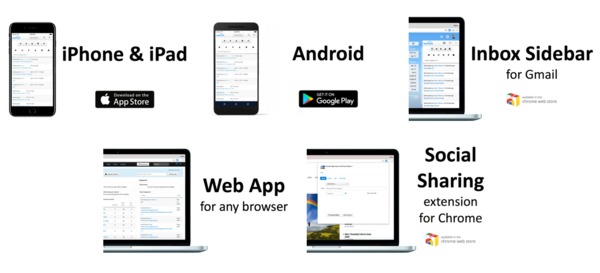 User Feedback: The tool received 10 reviews on G2 Crowd at 4.7 out of 5.0 stars. According to Jim of Boulder-based recruiting firm, HireEducation, his organization uses VipeCloud primarily as a means of mass emailing, allowing them to communicate with customers more often and more efficiently and also get themselves in front of a greater number of prospects.
Jim said, "Hands down, our favorite thing about VipeCloud is its ease of use and how effective it has been in getting our name in front of a greater number of prospects. They've recently implemented an All-in-One CRM that has helped us simplify our sales stack. We've also found VipeCloud very cost-efficient."
When asked about the difference between VipeCloud and tools like Hubspot and Marketo, Jim said, "It [VipeCloud] is definitely best for email marketing and social media posting. We've been using it for about two and half years and when we started using it, that was our main goal. They've significantly built out the CRM portion of it since then and my understanding is that they will continue to expand on the CRM portion. It does have the capability to track prospects by their pipeline stages and perceived value, which we do use for business development. However, I wouldn't say it has the advanced lead scoring capabilities of something like Marketo."
Pricing:
Pricing starts at $30/user/month billed annually or $100/user/quarter. VIpeCloud also offers a 15-day free trial.
Lead Generation Forms and Platforms 
These tools provide lead generation forms and landing page templates, allowing businesses to work with professional, high-converting forms without the need for a designer and developer. These tools are also valuable for both B2C and B2B companies, essentially any business that uses forms and landing pages in their marketing.
LeadPages is a popular landing page and form builder that offers high-converting templates ready to customize. Templates include opt-in, sales pages, webinar registration, upsell pages, product launches and more. The tool also offers split testing and multiple CRM integrations.

One of LeadPages' landing page templates
LeadPages also offers LeadBoxes, a two-step opt-in forms feature allowing you to capture leads directly with lead capture popups.
User feedback: On G2 Crowd, LeadPages received 4.3 out of 5 stars with 53 reviewers. Overall, the feedback was positive, although a few reviewers mentioned some templates can be tricky to customize and the templates are not as customizable as they would like. New features can get glitchy with rollouts.
Pricing:
Pricing starts at $37 / month with discounts for annual and 2-year billing. A 14-day free trial is also offered.
Unbounce is another lead generation tool that offers numerous landing page templates to help businesses capture new leads as well as overlay forms (smaller popup-like forms that hover over your website pages). Similar to LeadPages, Unbounce offers an easy-to-use page builder with split testing capabilities. There are some differences between Unbounce and LeadPages, however. You can read about them here.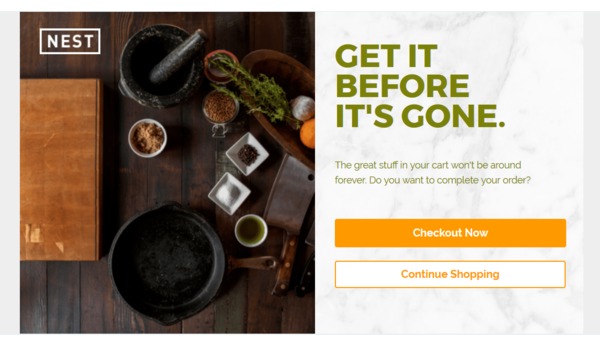 Example of an overlay form template in Unbounce.
User feedback: On G2 Crowd, Unbounce received 4.3 out of 5 stars from 68 reviewers. They liked its ease of use and robust selection of templates. One con mentioned was issues with mobile view and implementing mobile responsive pages.
Chris Madden of Chicago digital marketing agency, Matchnode, says, "Our company loves using Unbounce for our clients. We use this tool with the majority of our clients. It's a great way to give prospective customers more information while also asking for the full lead. The best thing about this platform is that is does not require you to have knowledge on HTML in order to use it. Unbounce is very user friendly because they provide you with various templates for you to build your site off of. This platform does cost a monthly fee, but there has been no unexpected additional costs."
Pricing:
Monthly plans start at $99 / month with a 20% off discount for annual subscriptions.
Picreel offers lead capture templates, but in the form of exit intent overlays. This software allows you to show an overlay once a visitor hovers over the close button on your web page, enabling you to capture more leads. There are numerous overlay templates to choose from with customizable options available as well as split testing capabilities.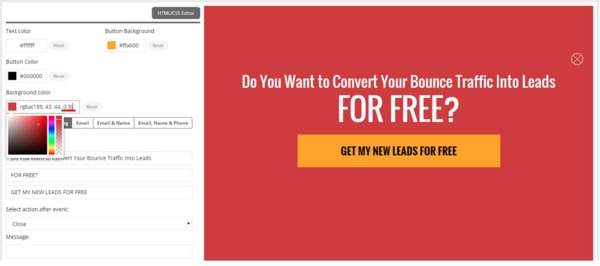 An example of a full page overlay. This will cover the entire web page once users hover to exit.
User feedback: Eighty-two reviewers on Capterra gave Picreel 5 out of 5 stars. Many praised the tool for helping them increase their lead generation rate and also keep people on their sites longer. I use Picreel with one of my clients and I personally have witnessed how powerful this tool can be. Last month alone, my client was able to secure an extra 1,839 leads on to his email list using Picreel.
Pricing:
Monthly packages start at $19 / month with a 25% discount if purchased annually. A 30-day free trial is also offered on all packages.
Measure Your Success
So you've got the tools you need to generate leads, now, how will you measure success? Leads are great, but leads that convert are even better. We invite you to check The Definitive Checklist for Conversion Optimization and its included Free Benchmark Report on Conversion Optimization. What's a good conversion rate? How many conversions should Facebook ads generate? These questions and more are answered in detail and will help you see how you're doing.
And if you'd like more help with your content and driving quality leads to your front door, we invite you to start a free trial today!
It's not footage of puppies romping, cats pushing dogs out of their beds, or baby seals capering in the water at a city zoo, but it's nonetheless captivating. One of GoPro's most recent videos shows the bloody side of Mother Nature. An eagle with a GoPro camera attached to its back sees a fox from the air and swoops across the desert to…well, to do what eagles do.
We've commented on GoPro's marketing prowess before, but we're endlessly amazed by the company's originality and prolific content production. GoPro has mastered the art of capitalizing on user-generated content. So how can we learn from them?
Celebrating Customers
To keep with the theme, check out this GoPro video of an eagle stealing a GoPro camera, then recording some fantastic footage. It's another strong example of user-generated content that celebrates the customer.
The company regularly publishes "GoPro Awards," which honor specific creators who make great content using GoPro products. Any business can steal this particular idea in its own content.
Let's say, for example, that you run a web design agency. You could create a customer spotlight section on your website that describes your customers' websites and businesses and links out to them. It's a way to celebrate the people who allow you to keep your doors open. Plus, it adds use cases to your portfolio and helps you gain social shares as the customers promote the recognition.
Reach Segregated Audiences
Believe it or not, eagles aren't GoPro's bread and butter. The company routinely features different sports, activities, and parts of the world in its videos to generate interests and to appeal to target consumers.
The company clearly knows which consumers are most interested in GoPro products, and it capitalizes on their interest in recording their experiences. Check out the BMX GoPro video above to see what we mean.
If you haven't researched market segments and identified your buyer personas, how do you know that your content will reach the right viewers? Dividing your audience into segments lets you target your customers not only with content marketing, but also with advertising.
Put a GoPro on an Eagle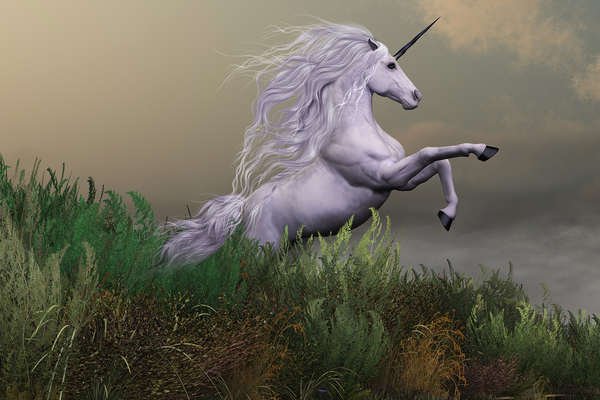 Find your own marketing unicorn.
We're not suggesting you market your business by putting a GoPro on an eagle. However, you can find your own marketing unicorn to create viral content that gains likes, shares, and traffic.
Think about your business, products, or services in a different way. How can you juxtapose a product with something completely unrelated to spark interest among your target audience? How can you surprise and delight your prospects through innovative marketing techniques.
Remember when Chipotle combined Mexican food with a riveting love story? That's what a marketing unicorn looks like. You'll find countless examples in online media, but you have to think outside the box if you want to discover that elusive fairy-tale creature.
We can help. Get a free trial to discover how Media Shower can turn your content marketing campaign around with strategies that have been proven to work over and over again. We can't wait to work with you to find your own unicorn.