Ah, the winter holidays. They may be your best time of year in terms of sales. But while Q4 may seem far away, you really need to be planning, like, yesterday.
To help you, here's a schedule of what you should be doing to prep your content marketing each month to ensure that this Christmas your sales go through the roof, and to keep from procrastinating on it last minute!
July
Consider this your Christmas (planning) in July: this is the month you'll put together the types of promotions you want to offer at the end of the year. Yes, it's early, but doing so now will help you plan for your inventory needs so you don't get slammed with a giant outlay for extra product. It'll also help pave the way for the content marketing planning that comes next.
August
Review your marketing results from last year. What efforts got the best results, and which were paltry? You'll want to take inspiration from the channels and tactics that were successful, while freeing up the budget you put into the less wonderful results and using it to explore other ways to reach your audience.
September
Now you'll want to explore advertising as a means to reach your audience. Even if you don't invest in digital ads any other time of year, if you sell online, Q4 is the best time to branch out and advertise on channels to reach your customers. There are some pretty cool content-based ad options now, like Facebook's Branded Content, that look like just another social media post but actually help you reach a ton of people, so explore these.
October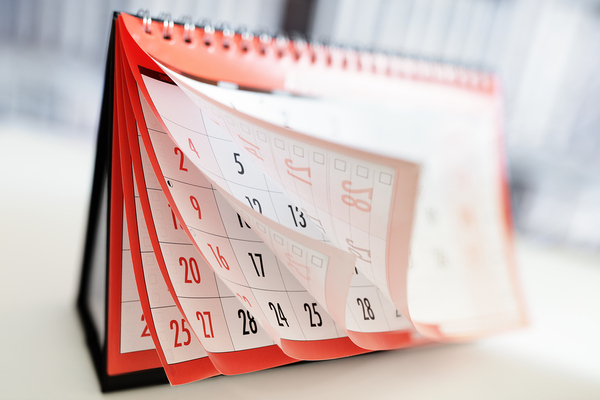 You have your promotions for the holidays mapped out, so now it's time to connect your content marketing strategy to those promotions. For example, if you sell beauty products online and are trying to push your gift sets for the holidays, you could write a blog post entitled "10 Gifts The Lady in Your Life Will Love This Season," and link to one of the gift sets in the post. Remember that your content should also include your social media updates, so you'll want to plan several on each social channel for each promotion. It can be helpful to create a calendar so you can plan exactly when each piece of content will go live, and on which channel.
November
The season begins later this month, so get to work on creating the content you'll need to see you through the rest of the year! You can write the blog posts, ebooks, and social media updates yourself or outsource them. Either way, having everything written in advance will save you from stressing out about it once Black Friday hits.
December
Aren't you glad you prepared? Now all you have to do is schedule your blog posts and social shares to go live and rake in the money that comes as a result of your hard efforts.
A little work and planning each month will not only make it easier to market for the holidays come November and December, but it'll even help boost results.
Let MediaShower help you with your holiday content marketing. Get a free trial today!