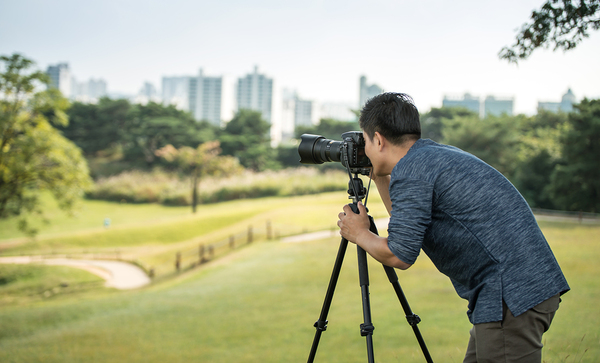 In high school, you followed the trends because it became a matter of social survival. As an adult in the content marketing industry, you follow the trends because it's the best way to keep your brand alive.
We've already discussed the top content marketing trends of 2017, but that's only half the battle. Now it's time to apply those trends to your own content marketing campaign.
No mom jeans or parachute pants here, we promise — just good old-fashioned marketing advice.
Get Ready For Your Close-Up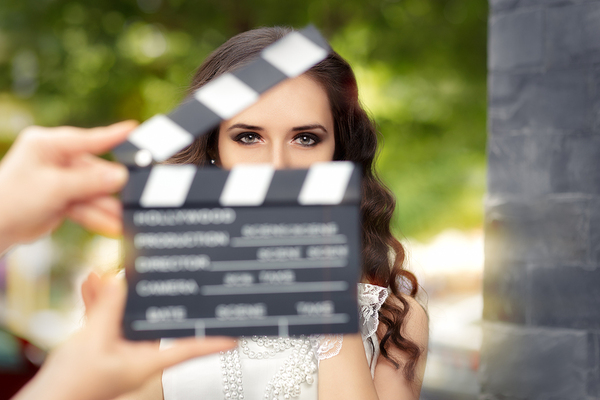 Video claims the content crown in 2017. Use it to your advantage.
While we'd never suggest giving up text entirely, video has presented itself as the number-one way to meaningfully connect with consumers. You can pre-record video content for your audience or live-stream it via your favorite service.
Either way, you're humanizing your brand in front of your audience. Instead of delivering a few paragraphs of marketing speak, you're communicating with the people who matter most. Best of all, you're putting a face in front of your brand.
Pre-Recorded Video
Whether you shoot in your office or in a public green space with a backdrop of the city skyline, use pre-recorded video to control your message and accomplish a specific goal.
You can use video to record a product overview or demonstration, interview satisfied clients, take customers on a guided tour of your office, or film an employee's latest presentation. Think creatively so you capture your audience's attention from the moment they push "play."
Keep videos short and sweet, but don't forget value. When your potential customer reaches the end of the video, you don't want him or her to ask, "Why did I just watch that?" Design a clear takeaway from the video and make sure the content delivers.
Live Video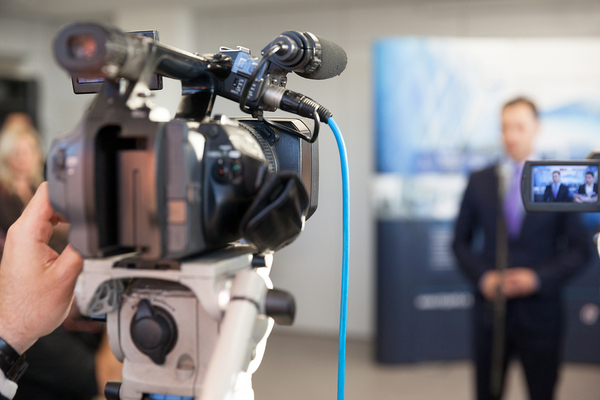 Turn on the cameras for candid clips.
When your customers live all across the country — or even the world — you can't invite them all to every live event your company throws or attends. To make your customers feel like part of the team, live-record your events and stream them online.
From trade shows and conferences to marketing expos and corporate retreats, live events bring people together. When you record them for a broader audience, the circle of inclusion grows even bigger.
Of course, you don't have to wait for a major event to take advantage of live streaming. For instance, you could walk around your office and interview employees about what they love about their jobs. Just make sure people know the time and date of the live stream before you set it up.
Get Back in Touch With Email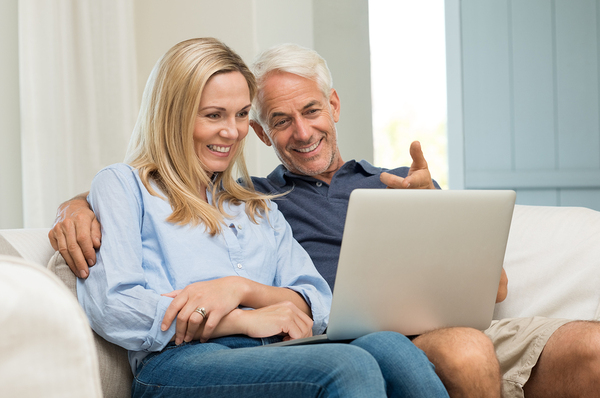 People love receiving emails as long as they get something of value from them.
Experts have long declared email's demise, but consumer behavior doesn't support that theory. Permission marketing — which means a marketing strategy that requires consumers to opt in to receive communications from brands — has become the new gold standard.
As long as you're not blasting your emails to people who never signed up for them, you're in the clear. Consumers look for coupons, sales, clearances, special events, tips, advice, and other content in email newsletters.
As with all content marketing in 2017, though, don't wear out your welcome. Keep your emails relatively brief, and make sure you present the takeaway or benefit as early as possible.
Keep Typing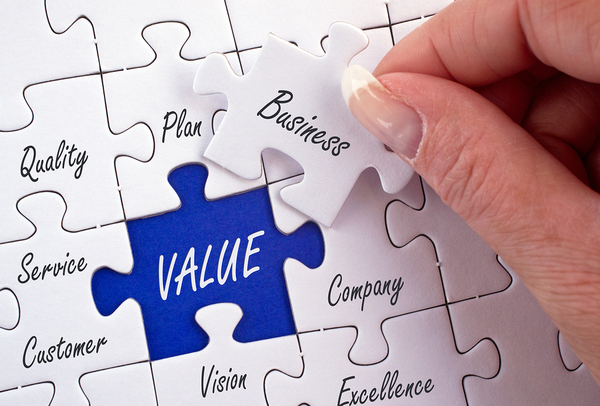 Want more customers? Deliver value at every opportunity.
At one time, marketers recommended keeping blog posts, articles, and other content to 500 words or less. Many successful marketers, including Seth Godin, made themselves famous with 300-word blog posts.
While short blog posts can still work, they're not as favorable as long-form content. Why? Because Google prefers articles with more words.
Think about the last time you searched a particular qurey, such as "how to lose weight." Were you looking for a few lines of text with a suggestion or two, or did you want a comprehensive guide that would give you multiple options and detailed instructions?
You probably wanted the latter.
Today's consumers have become spoiled with knowledge. When they search about a topic or question, they want the answer with the first search listing that appears.
You can deliver what your audience wants by writing longer, more comprehensive blog posts. Create as much value as possible in a single piece of content, exploring the topic more thoroughly than anyone else has done. You'll rank higher on the SERPs, and your audience will appreciate your thoroughness.
Get Into Google's Head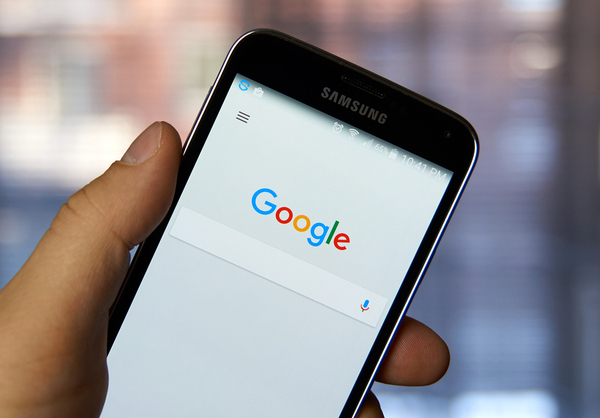 No, you can't predict Google's next move. Yes, you can prepare based on previous algorithm updates.
Google casts a dense web of secrecy around its algorithms, which means that even the savviest marketer can't penetrate them. However, if you study Google's history of algorithm changes, you can capitalize on them in 2017.
Above all, Google has made every change to better suit the user. In other words, it doesn't care if your site ranks first or 50th in the SERPs. It cares whether its users find the content they want.
Even though you don't know what might come next in an algorithm update, you can keep that same goal in mind. Serve up content that proves useful, entertaining, and compelling if you want to attract people as well as search engines.
We all want to nail content marketing in 2017. Using the above tips, you'll stay on-trend and capitalize on the hottest marketing trends to surface over the last few months. If you need an even bigger boost in the content marketing department, contact us. We're experts at creating content that meets the above guidelines and helps your brand rise to the top of the pile.