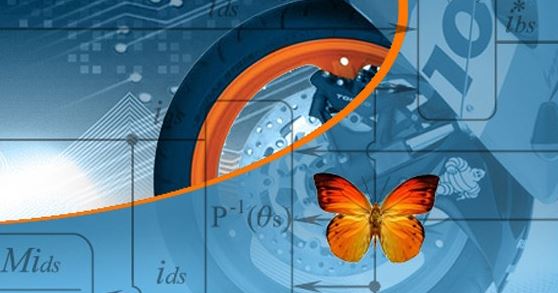 Martin Woods, the SEO Director of Indigoextra Ltd, explores the current SEO and web design trends and discusses what the future holds for them. Indigoextra.com is a marketing company who specializes in multilingual search engine optimization, inspirational graphic design, and Drupal website design. We recently spoke with Martin about the challenges of multilingual SEO, the implications of Google's algorithm changes, and the keys to producing excellent web content.
Tell us a little about your background. Why did you decide to co-found a digital marketing company?
I've always loved words and puzzles; I wrote a cryptic crossword for The Big Issue for 10 years. SEO is like a constantly evolving puzzle, and I think that's what first attracted me to it.
My wife, Allison Carmichael, is the other co-founder of Indigoextra and a talented fine artist. In 1999, we started creating and marketing websites, and in 2006 we took the plunge by founding Indigoextra Ltd and going full-time.
Using the incredible tools of the computer and the internet, Allison and I combined our vision of digital marketing to provide a service creating beautiful websites and content marketing with high-quality, editorial backlinks that are useful to everyone concerned.
What are some of the most recent and/or important changes that Google has made to its search algorithms that can really have an impact on the content marketing campaigns of your clients?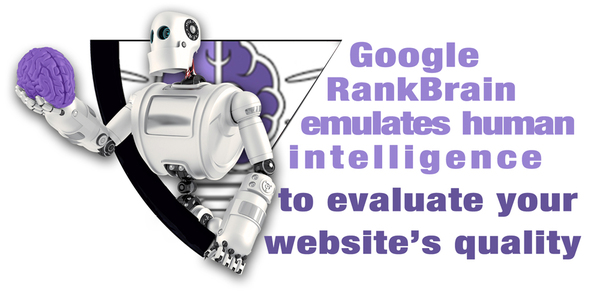 I'd say that the single most important recent change to content marketing is Google's RankBrain algorithm. It's an artificial intelligence algorithm that constantly refines how different websites rank for different search terms based on user feedback, and it's their third-most important ranking factor after content and links. RankBrain attempts to mimic a human being and does a remarkably good job. This allows Google to transcend beyond simpler SEO factors like "Does the keyword appear in the Metatag?" or "How many words are there on a page?" and to explore a range of complex interacting factors that basically measure the quality of a website, its content, and the incoming links.
This has revolutionized the content marketing world, and it means that many old SEO tactics no longer work. Instead, those companies that really focus on creating in-depth, well-researched and engaging content (including images, infographics, videos, and interactive content) are the ones who excel. This is equally true for both on-page content and content in backlinks.
Could you tell us why you are such a big proponent of Drupal's content management system? What advantages does it have over other similar software or CMSs?
When we first discovered CMSs, Drupal seemed to stand out as a clear winner for what we needed. It let us create a whole range of websites – e-commerce sites, forums, news portals, multilingual websites with a shared database, etc. At the time WordPress was really just a blogging tool. However, we do now work with WordPress, Magento, and PrestaShop, which are all strong CMSs; but Drupal is always our tool of choice. One thing I love about Drupal is its easy admin interface, where you can navigate to a page as a client would, press edit, and modify that page (or a section of it) without having to use a completely separate admin interface.
What are some of the trends that you're seeing in web design right now?
Some positive new developments in web design are:
Responsive design – Creating a site that looks good on mobile phones, tablets, and monitors.
Minimalist design – The current trend is for plenty of white space and simpler designs.
Illustrations – An increase in original illustrations over the use of stock photos.
Long scrolling – Pages that continue to provide new information as you scroll down, rather than lots of short pages you navigate to via a menu.
International expansion – Many website owners who create a site to target one country realize that half or more of their visitors come from other countries – and this includes e-commerce sites. It's therefore more and more common to see websites doing international marketing and targeting a global audience.
Are there any trends or tactics that are starting to vanish or be de-emphasized?
Tactics that are being de-emphasized include:
Annoying pop-ups – Google started penalizing sites with annoying pop-ups on mobile phones (e.g. newsletter subscription requests) in January of 2017.
Bad design – Any decent CMS offers ready-made, well-designed templates, and web designers have learned how to customize these to each company. Since user experience is more important even to appear on Google, let alone convert visitors, we're seeing less and less poorly-designed websites.
Excessive advertisements – Google now penalizes sites with excessive advertisements, even if they're using AdWords.
Spam – Google has gotten better at removing this from its results, so there's either a lot less of it or you simply don't see it anymore.


Since Indigoextra provides SEO services in multiple languages, could you tell us whether the SEO practices you employ differ at all depending on the language? How do you take into account web content that may be translated into other languages by end users?
The core principles of SEO are the same regardless of the language, and when doing guest posting we always ensure that articles are placed on sites in the same language (e.g. French articles on French websites). However, each language poses its own challenge. The German language, for example, is full of ridiculously long words that are hard to fit into menus or Metatags like "Rechtsschutzversicherungsgesellschaften" (which means "insurance companies providing legal protection" and is the longest German word in everyday use according to the Guinness Book of Records).
When we translate content between languages, we always do new keyword research because sometimes the English version will use a term that no one searches for in the other language (for example, with many technical translations, people speaking the foreign language will often simply use the English term rather than the actual translation). This ensures that each translation targets keywords that people actually search for and is part of our multilingual SEO service, along with SEO consultancy and multilingual link building.
One thing that is different between doing SEO in a single language and multilingual SEO is that we use more images as part of the content marketing for multilingual SEO. Visual indicators are often universal and help with comprehension. People read images comfortably and illustrations, icons, and symbols really help with marketing to people of different nationalities. It also doesn't take that much longer to create an infographic in English, French, and German than it does to just create the same infographic in French; therefore, when doing multilingual SEO, using more images just makes sense.
If we're creating a multilingual website where end users contribute, the main priority is to ensure that each version of the language is distinct and can be accessed by a different URL. I see a surprising number of sites that use cookies alone to control the language but have the same URL for every language. This is a disaster for SEO, as it literally means that Google can only index a single language version of your website. The hashtag symbol (#) doesn't count as a separate URL in this context, as Google treats URLs with characters that are identical before the hashtag as one and the same, regardless of what's after the hashtag.
Other than being SEO-friendly, what are some of the important traits of good web content?
Some ways to create good web content are:
Write for your audience – know who your target audience is and write with them in mind, while keeping content relevant to your own company's objectives.
Be engaging – Your visitors have a short attention span, so it's important to grab their attention and hold it.
Include visuals – Illustrations, photos, and infographics all help get your point across more clearly and with more impact.
Break up the layout – Use varied paragraph sizes, subheadings, and bullet points to break up the layout and encourage visitors to read on.
Do you have any "tricks" for bloggers or website owners who want to better optimize their content for searchability?
Use your blog to educate or entertain, not sell – It's fine if your blog includes the occasional product link, but its primary purpose is to educate visitors before they're at the decision-making stage of buying a product. Think about what questions they'll have and provide honest, detailed answers. If you're already a major brand, intersperse educational blogs with news items or product releases.
Write fewer, longer blogs – Studies have shown that blog posts with over 1,500 words appear far higher in the search results. It's fine to write some short blogs as add-on items or mentions of upcoming events, etc. But for your core blog posts, make them a minimum of 1,500 words. You'll get more traffic doing this than writing three 500-word posts.
Edit and expand old material – Rather than having an archive that goes back a decade, revisit your old blogs from time to time, bring them up to date, and republish them with today's date (either at the same URL or by 301 redirecting the old URL to the new one). This way, you reuse content and keep it relevant.
301 redirect old blogs to new ones – If you can't bring old blog posts up to date and no-one's visiting them anyway, 301 redirect them to a new one. This way, the new one gets the benefits of any links that previously went to the old one. I've seen websites gain a 40% increase in traffic just by using this method.
Blog on other people's sites – With SEO, half the picture is gaining quality links to your site; and one way to do this is by writing guest posts for other blogs. I recommend that new companies or bloggers publish two guest posts on other people's websites for every one blog post they do on their own. This involves networking and finding relevant, high-authority sites to guest post on. Yes, it takes time, but it's definitely worth it.
What do you foresee for the future of SEO? What types of web content will be the most effective for websites or blogs?
If the past of SEO was quantity and the present is quality, I see the future of SEO being about forming symbiotic relationships and about innovation. I'd summarize it like this:
SEO Past: Quantity
Keyword stuffing
Pages just for SEO
SEO Present: Quality
Engaging content
Every page has a purpose
SEO Future: Symbiosis
Innovative content
In-depth insights
As more and more websites compete for the top spot in Google (or whatever new search engine dominates in the future) and artificial intelligence continues to improve, the blogs and websites that rank best will be those that:
Provide something truly valuable to the reader, share resources, and offer in-depth insights for free. Extra services may be paid, but the quality of free resources and services online will continue to develop.
Have innovative content, whether it be interactive infographics, dynamic questionnaires that guide you to the information you need, or simply outstandingly well-written content and beautiful images.
Focus content on topics, rather than keywords. As voice search gains in popularity and voice recognition software improves, fewer people will search for "hotel" and more people will search for long phrases like "3- or 4-star hotel within 10 minutes' drive of here."
Embrace modern technology, whether it's designing websites for e-glasses or creating content with electronic virtual assistants in mind that decide which hotel to take you to in your self-driving car.
Overall, the future of SEO will require a very different mindset – a much more people-friendly, honest, loving, and abundant mindset than in the past.
Need some help coming up with content that will help get your website or blog noticed? Get three free content ideas today!