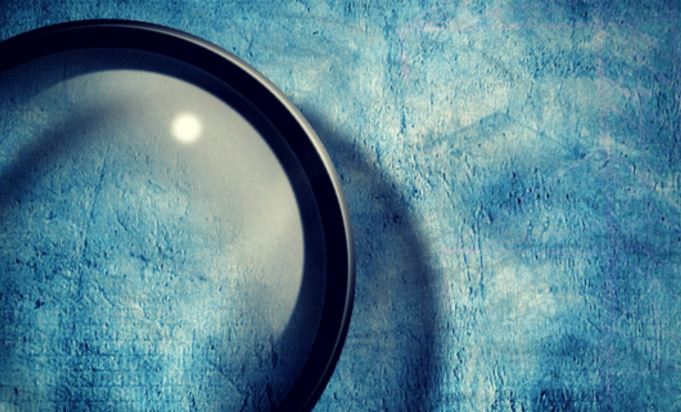 SEO consultant Al Gomez is the man behind Dlinkers, SEOExpertPage.com, and UnliDeals.com. We recently spoke with Al to learn more about search engine optimization best practices, common website problems, and the benefits of link building and content marketing.
Tell us a bit about your background. Why did you decide to start an SEO company?
Providing valuable service was truly my forte, even before discovering SEO. I have past experience working in one of the biggest fast food chains here in the Philippines and also as a computer instructor. I was first introduced to SEO when I worked as a webmaster in one of the established software corporation in the Philippines, and I discovered its challenging yet exciting world.
When I decided to start my own SEO company in 2008, I began working with a client from the U.K. It started with just link building, and when I was joined by my first two link builders, I registered this company as Dlinkers, was named after the first router that we used. Dlinkers is simply a "linker," "connector," or a "helper." We wanted to help business owners achieve their online goals through search engine optimization, while providing high-quality and outstanding service.
Today, Dlinkers continues to evolve by offering digital marketing solutions including SEO, social media marketing, web development, graphics, and AdWords to all types of companies worldwide.
When you do your SEO best practices site audits for your clients, what are some of the common issues or problems that you tend to see?
Mostly, I see that their sites are lacking in onsite optimization, which is one of what I consider to be one of the fundamentals of SEO. After a thorough site audit, I often discover many of the following issues:
• No focus keywords, meta titles, or descriptions
• No headings
• No internal links
• Unfriendly URLs
• Mobile-unfriendly web design
• Slower site speed
• No target or LSI keywords in content
• Images not optimized
• Sparse content or empty pages
• No social sharing buttons
• Structure data errors

What are some of the recent changes that you've seen in SEO best practices?
The areas where improvement is needed immediately are in site speed, structured data, accelerated mobile pages (AMP), content, and responsive web design. Since a website is always a place for humans, it needs to be user-friendly and give them what they are asking for.
My experience in fast food chains has taught me that slower service is always bad service. It's the same with a website, and that's why in my recommendations I frequently emphasize boosting site speed. Also, the site content should not be taken for granted, but instead should further the company's purpose (e.g. if it's promoting the best burger in town, it should contain vital information why it's the best). With the increasing use of mobile devices, we also emphasize responsive web design and AMP. Also, one of the important aspects that must be considered is adding structure data, since it helps Google become more familiar with the site.
How can good (or poor) blog design impact the visibility and SEO ranking of a website?
For me, having a good blog design is not just about aesthetics (e.g., the images and fonts used), but also combines site elements and compelling content with optimized loading speed. With this type of blog design, it truly can rank highly and help with site visibility – and users will end up reading each post, which can lead to more conversions.
What exactly is local SEO?
If you are targeting the local online market, this is an important added service. It allows websites to promote their products or services locally. For example, if a website is selling pizza in New York and uses local SEO, then when a native or local customer searches for pizza in New York, the website is more likely to appear in local search engine results like Google or business directories like Yelp, Yellow Pages, and more.
If someone were to say to you, "I don't need a content distribution strategy. If I simply create great content, it will speak for itself and accomplish my goals," how would you respond?
Since I like sharing and distributing my ideas, a content distribution strategy is a must for me. You might think that you have produced evergreen content, but you may discover that your traffic and conversion numbers are low. This is when you should start putting together the right content distribution strategy which entails engaging with other communities, tapping influencers, or republishing content.
If a company is getting more (or less) sales or conversions, how can you tell which aspects of an SEO campaign are the cause?
SEO's main focus is to get the most traffic; but because we align it with the online marketing goals of a company, we need to look at sales. If there is subpar revenue, I first look at website rankings. If keywords are not ranking, the site hasn't gained any traffic, which decreases the chances of conversion. Then, if the site is ranking but sales numbers are still low, I look at two factors: the user experience (UX), and site conversion. Sometimes I do experiments like A/B testing, where I may find out that the Calls to Action or site content needs to be revamped.
Is link building still important for SEO, and will it remain important in the future?
Link building will still be an important part of this industry in the future. It started with links and it will continue with links, but the big difference now is that we are considering link relevancy and quality. I truly believe that links will still be useful, especially in content marketing.
Is your content not leading to sales or conversions? Request a free content marketing assessment today!