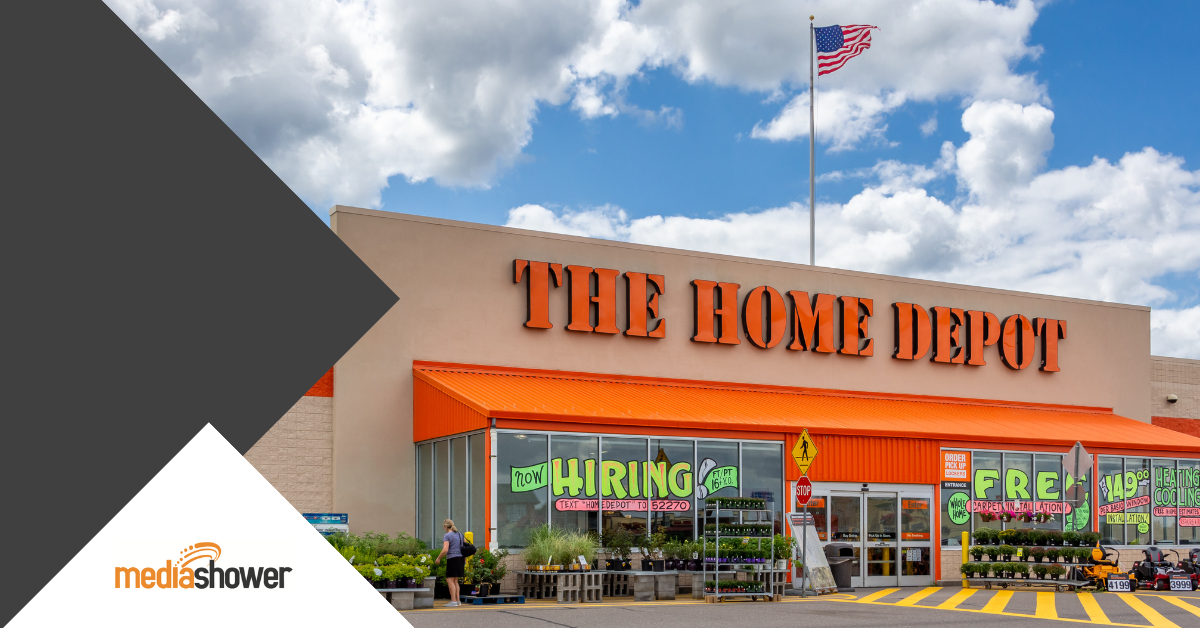 TLDR: Home Depot has grown to dominate the DIY space over the past 30 years thanks to a clear focus on providing the best customer experience.
So what? The company has used industry-leading marketing strategies like Big Box dominance and online growth. Retail and B2C marketers can learn from how Home Depot gives consumers easy, rewarding experiences while browsing or shopping for products.
---
Home Depot has been the go-to destination for DIYers, contractors, and home improvement enthusiasts for over three decades. With over 2,000 retail stores across the U.S., Home Depot is America's largest retailer of tools and a significant supplier of building materials like lumber and concrete.
Despite competition from companies like Lowe's and Ace Hardware, Home Depot has maintained its lead by leveraging data to drive marketing strategies that meet consumer needs while creating efficiencies for shoppers.
Home Depot has become the largest home improvement retailer in the U.S. It's so big that you can find just about any tool or product you might need at any given moment whether it's 4 AM on a Sunday or 10 PM on a Tuesday. The company also boasts over 2,300 stores worldwide (and counting).
In this post, we'll show how Home Depot created the largest DIY brand in America by focusing on Big Box dominance and online growth, then built out those channels into a cohesive strategy focusing on the customer experience.
How Home Depot Built the Largest DIY Brand in the U.S.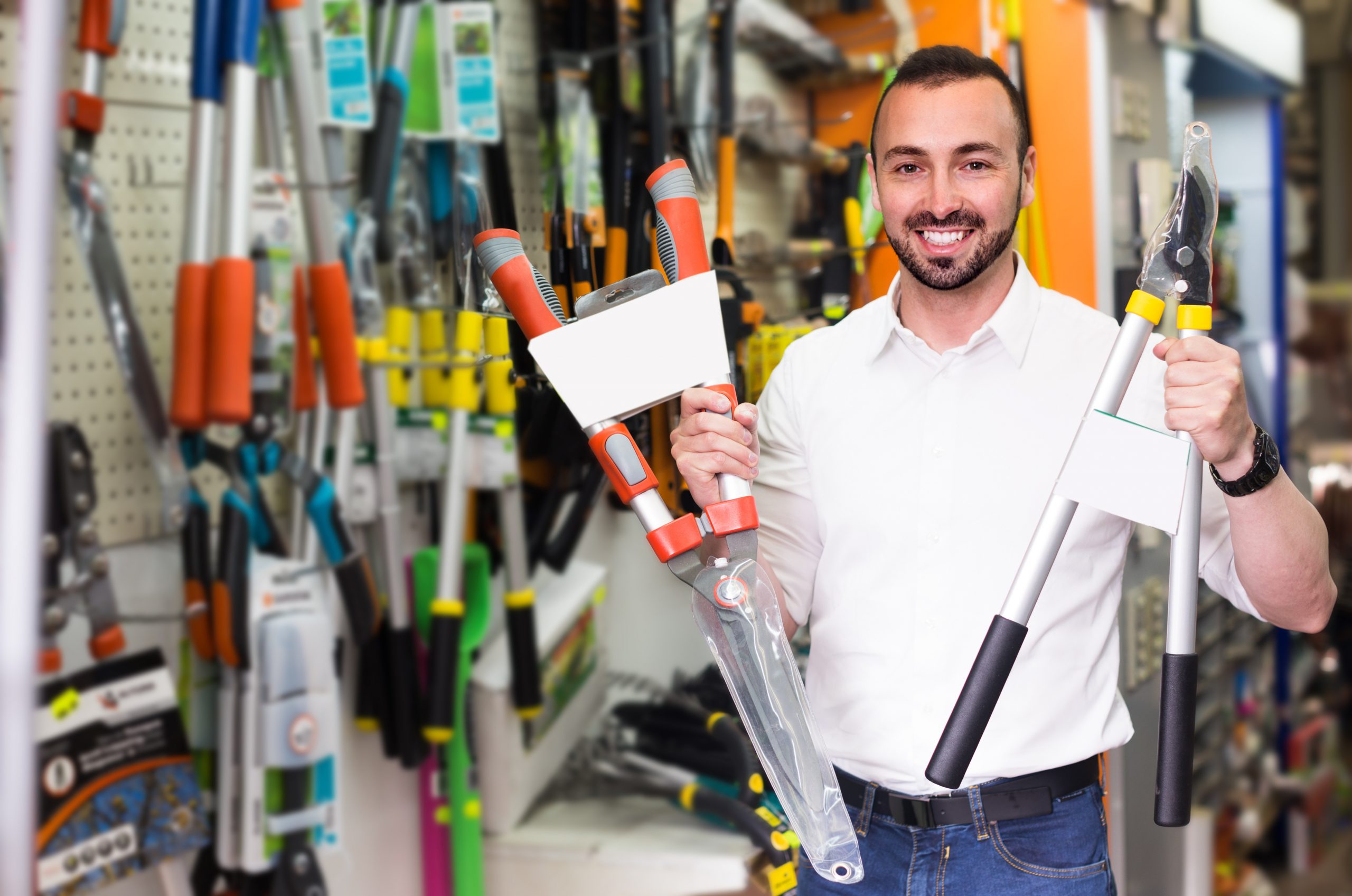 Since its founding in 1978, Home Depot has been encouraging customers to get creative with their projects by emphasizing the brand's extensive product assortment and expert knowledge base. This strategy has paid off over time. For example:
In 1986, they began airing commercials that showcased how easy it was for homeowners to transform their spaces using Home Depot products.
In 1994, they launched a national campaign that focused on improving consumer experiences through better customer service.
In 1996, they began using human actors instead of cartoon characters in their ads.
In 2012, they introduced "We Do More Together" as the company tagline (which later evolved into "You Can Do It").
The decision to focus on professional contractors was made after a yearlong analysis of customer data from 2012 to 2013, which revealed that this group accounted for more than half of all purchases at Home Depot stores. The company had already identified the need to improve how it engaged with these customers, but it needed a plan to do so efficiently.
To meet this need, Home Depot developed a strategy based on three main principles:
Focusing on local market needs through local advertising initiatives
Providing tools for contractors to manage their businesses more effectively
Developing tools that allowed contractors to buy from Home Depot without having them physically go into stores
Home Depot vs. Lowe's
In the early 1990s, Home Depot faced an existential threat: They were losing customers to Lowe's. Lowe's was a smaller retailer that had just opened its first store in Charlotte, North Carolina.
Home Depot executives decided they needed to find a way to compete with Lowe's and fast. They knew most people shopped at Home Depot because of its huge inventory and low prices, but they also wanted to be able to offer something extra. Something that would make people want to buy from them instead of Lowe's or another competitor.
So, when you think about how to optimize your business, you might focus on making it more efficient or effective. You might even consider improving your supply chain, but what if we told you that the fastest way to improve your company is by improving your customers' experiences?
That's exactly what Home Depot did when it focused on the customer experience in its physical stores. They realized their customers sought positivity and efficiency and weren't just into buying products. So, they began by looking at every aspect of their stores from scratch.
They redesigned their checkouts, making them faster and more convenient for customers. They added more self-service options so people could get things done without waiting in line for help from an employee. They revamped their returns process so people could easily return items and quickly get back on their way with a new product.
Home Depot's Online Growth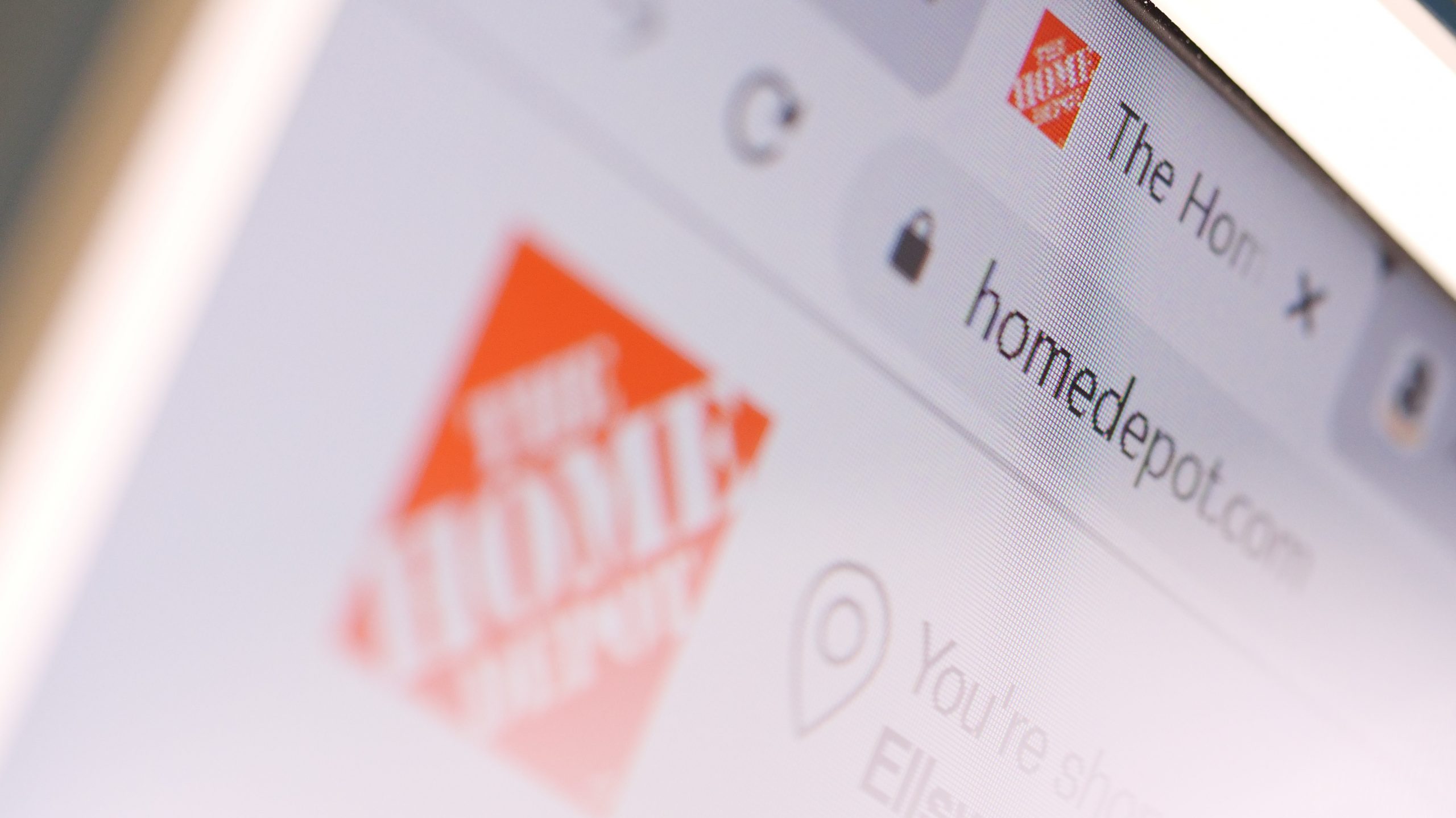 Home Depot's online growth is more than just a trend. It's a reflection of the company's commitment to customer service and loyalty, as well as its understanding of what customers want.
For instance, Lowe's had garnered 25% of the market share for online home improvement sales in 2021, while Home Depot captured 59% of this market.
Home Depot has made many changes to its e-commerce platform over the years.
The most significant change was that they started using an AI shopping assistant to help customers find what they needed. It used natural language processing to understand what the customer was saying and helped them find the right product.
They also changed the user experience on their website to make it easier for customers to find what they wanted. They did this by creating a better search engine that could handle complex queries and making sure that the product pages had helpful descriptions and images so people could quickly figure out what each item looked like before buying it.
Home Depot currently has over 2 million active online customers who log into the site at least once per week to shop for home improvement products and accessories. And those numbers are only expected to continue growing as more and more people turn towards e-commerce as their primary source for home improvement needs.
Home Depot's Marketing
The Home Depot has been a leader in the DIY category for years. It has a strong presence on social media, an active customer base, and an effective marketing strategy that has produced solid results.
Home Depot has built its marketing around the idea that customers are better served when they can see how products interact with one another in real life.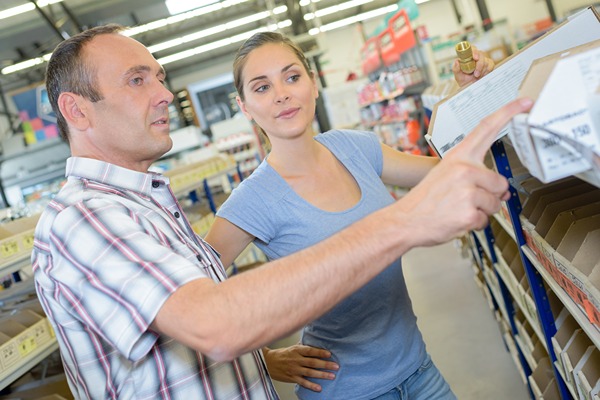 Many ads feature two products used together to solve a problem. For example:
A customer is shown using a stain on wood and a varnish simultaneously (to give it extra protection).
Another ad shows three tools used to fix something around the house (a drill next to a saw and screwdriver).
The company relies on a multi-pronged approach that includes online advertising, in-store promotions, and social media engagement. Home Depot has also been known to use celebrity endorsements and partnerships with local businesses to boost its reach and visibility.
Home Depot's marketing efforts have been so successful that many leading publications have recognized it as one of the best companies at marketing its brand through digital content. Its website features an extensive selection of products, detailed product descriptions, and reviews from customers that have purchased the products. This helps give customers confidence in their purchases while also providing information about how others feel about using them.
Its social media presence is also vital. It has over 400K followers on Twitter alone, and it also frequently posts photos of new products coming out or promotions being offered at different stores across the country for those shopping online instead of physically going into locations near them.
The company has been named one of Fortune Magazine's "100 Best Companies to Work For" since the list began in 1998. It has also been ranked among the top 100 places to work by Glassdoor every year since 2012.
Lessons Learned from Home Depot
What can we learn from Home Depot? Its marketing has been a massive success. How do you use its example to build your brand? Focus on the customer experience: get to know your target audience and build something that speaks directly to their needs.
At Media Shower, we help companies communicate like Home Depot. Click here to try our award-winning content platform for free.