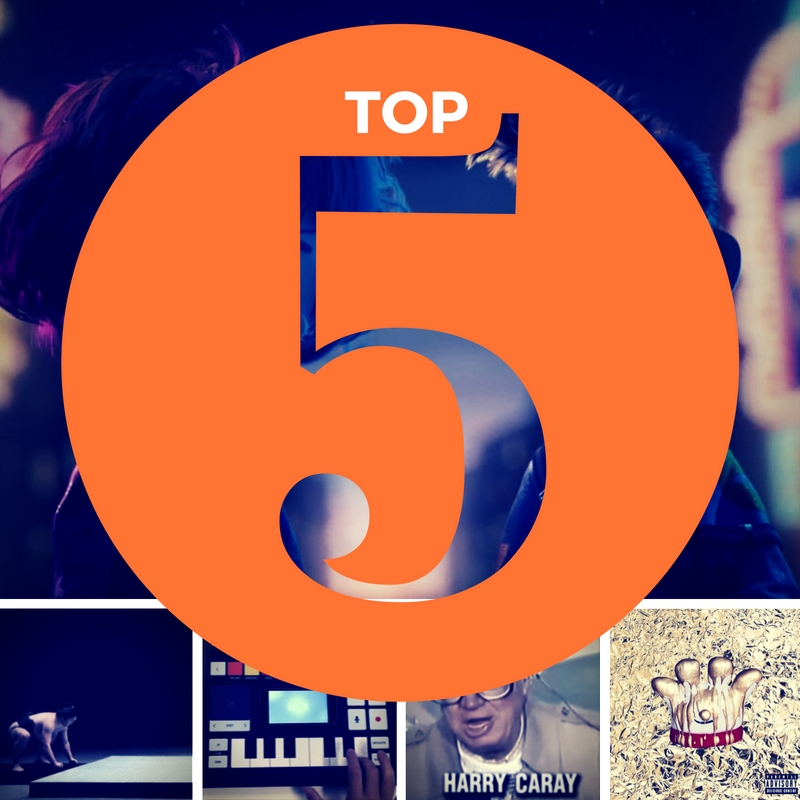 Just as the staff at Staples probably sees a lot of staples, we see a lot of media around here. So much so, in fact, that we fancy ourselves experts on what makes for great content. We highlight these stellar examples on a monthly basis in our newsletter, but now it's time to cull the cream from the crop for our year-end list.
Of course, there's a ton of great written content to choose from, but we – much like society, in general – found ourselves gravitating towards video when seeking the best of the best. Four of the five on our list are videos, with the lone exception being an album… by Hamburger Helper. Yep!
These five examples rose above the rest over the past 365. They're attention-grabbing, sticky, and they easily sliced through the daily clutter of content to push each brand's message further into our consciousness.
1. McDonald's Lets Customers Make Music with Placemats
Lucky McDonald's customers in the Netherlands got to see more than a greasy sheet of paper under their Big Macs this year. The McTrax Placemat connected to your smartphone and let diners create fat beats and killer hooks while digesting their apple pies (caution, filling is hot). We're not sure if or when this kind of treat will come to the US, but we'll take it over the McRib any day.
2. Sumo Dude vs. Giant Roach Trap
Earth Chemical, a Japanese pest control company, came up with a brilliant concept for a video and executed it perfectly. To show how strong their new roach motel is, they arranged for a scientist, runner, and sumo wrestler to try and get across a massive sticky trap. The result was a serious case of can't-look-away-itis.
3. Hamburger Helper Hits Hip-Hop Home Run
The undisputed winner of April Fools' Day 2016 had to be Hamburger Helper. General Mills' cheesy pasta product was the source for – of all things – a rap album. Yes, multiple songs were released by "Lefty," HH's mascot, and more than a few people were impressed by the skills and level of devotion of this "prank." Take a listen above.
4. Budweiser Showers the Cubs with Love
When you go 108 years between championships, people notice. Immediately after the Chicago Cubs World Series win, Budweiser paid homage to the historic event with a nifty little video, featuring audio from broadcasting legend Harry Caray.
5. Chipotle Channels Pixar for 'A Love Story' Film
Pixar films almost always result in box office gold wrapped in critical praise… so why not mimic the animated film formula with your marketing? Chipotle did just that with 'A Love Story,' a 4-minute film that's both entertaining and on-message with the burrito maker's mantra of "cultivating a better world."
Wondering if your company has what it takes to crack our top 5 next year? Request a free content marketing assessment. We'll help you create content that delivers traffic, leads, and results.
Happy New Year!