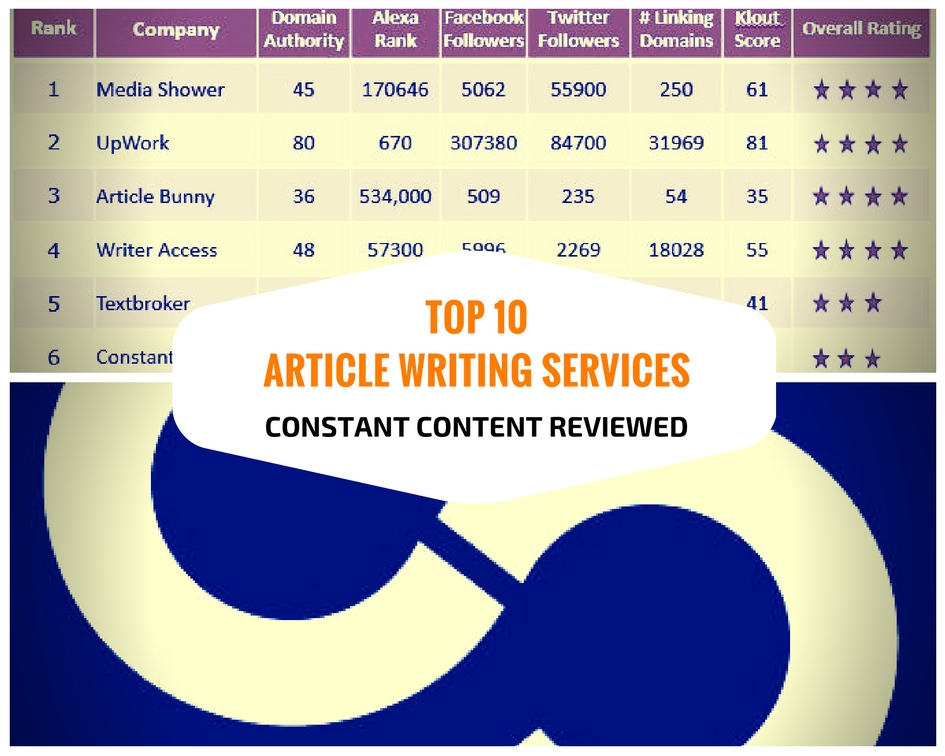 When you need a professional to write an article for you, wasting time researching dozens of options individually can put you well behind schedule. That's why we've prepared a top-ten list of the best article writing services on the internet. Today we're taking a peek at number six, Constant Content.
Pros of Constant Content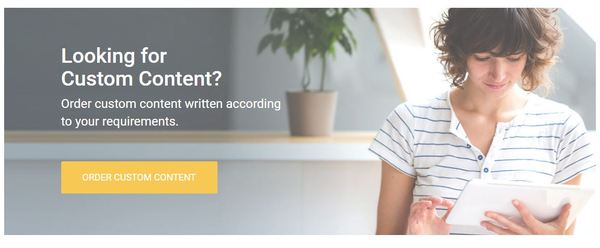 You'll like the customizable features that Constant Content offers.
Since its debut, Constant Content has focused primarily on connecting article writers with article buyers. A freelance writer creates an article on this topic of his or her choice, posts it on Content Content, and waits for someone to buy it.
Clients can peruse thousands of articles in search of one that meets their needs. Alternatively, they can commission an author of their choosing to create a custom piece, which typically results in higher fees.
The good news is that you can set your price. If you find a pre-written article you like, you'll see the cost for exclusive and non-exclusive rights. If it's within your budget, simply buy the article and download it for your own use.
Should you decide to commission a writer, you let him or her know what you're willing to pay for the finished piece. Constant Content takes a cut of the profits.
The major benefit of Constant Content is that it's quick and simple. You won't get the support that content marketing agencies offer, but if you want to work one-on-one with writers and simplify the process, you might try Constant Content.
Cons of Constant Content
Buying pre-written content on Constant Content can constitute a big gamble. You can't view the entire article (just the first couple paragraphs) because the company doesn't want clients to use articles they haven't purchased. Consequently, even if the introduction proves promising, you might find yourself disappointed with the rest of the article.
Additionally, you don't get help with ideation, proofreading, editing, or quality control. If the article you buy needs work, you'll have to hire someone else to fix the issues or do it yourself.
What Customers Say About Constant Content


Learn how previous customers have reviewed Constant Content.
In March 2016, internet marketer Kevin Muldoon posted a lengthy Constant Content review. He concluded with a summary of his thoughts, saying, "Constant Content is by no means the ultimate solution for producing content online, however I am sure that many of you will find it useful. If you are looking for content for a new project you can purchase unique articles instantly and fairly cheaply."
Meanwhile, James Parsons of BlogPros notes that Constant Content offers a decent option, noting that "So long as you have the budget to buy from the site, it's easily one of the best sources of content that isn't either dealing with a freelancer directly or working with a managed company."
While Constant Content offers several advantages, it's also not as tightly run as a managed content company. If you're looking for articles with a quality-control process built in, request a free content marketing assessment. We'll help you maximize your content marketing dollars while providing you with top-notch copy.