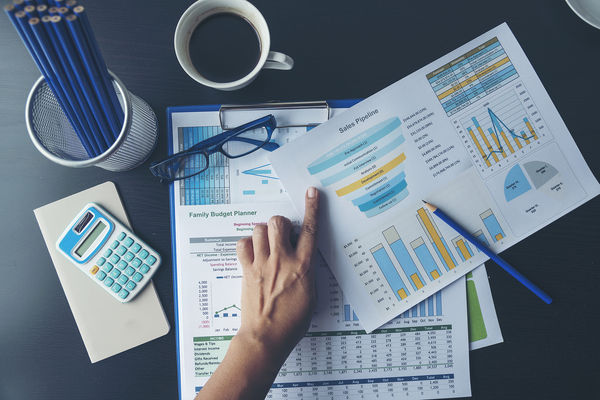 If you use content to market your product, service, or business, it's super important to know whether that content is doing what you want it to do: increase your visibility, enhance your reputation, and most of all, lead to increased sales and an improved bottom line.
The right analytics will help you adjust and fine-tune your content so it will bring the best possible results and ROI.
Below, you will find a list of the best content marketing analytics platforms to bring your analytics to life.
Top Content Marketing Analytics Providers
Software
Year Est.
Metrics Measured
Pricing
Social Following
Trustpilot Rating
Score
Hubspot
2006
traffic
reach
engagement
leads
social activity
website activity
cost per lead
response time
customer lifecycle
$40/month and up
3330000
3.1
Semrush
2008
web traffic
Google rankings
keyword performance
referrals
social mention
PPC
SEO
free version is basic
Pro version starts at $99/month
424000
4.5
Google Analytics
2005
web traffic
Google rankings
keyword performance
measures multiple sites
time on site
free
1483000
3.5
Moz
2004
SEO
traffic
rankings
search visibility
keywords
$99/month and up
1640000
3.8
Kissmetrics
2008
activity across devices
bounce rate
time on site
$199/month and up
290000
N/A
BuzzSumo
2012
web traffic
popular topics
custom metrics
keywords
effective examples
influencers
social monitoring
Pro starts at $99/month
45000
3.7
Buffer
2010
LinkedIn analytics integration
Paid ad tracking
Shareable reports
personalized recommendations
boosted post metrics
$15/month for pro
1000000
3.3
Hubspot
Designed with the busy content marketer in mind, Hubspot Marketing Hub offers robust analytics software to help you keep track of performance in one place. HubSpot's analytics tools help you figure out how to drive value and target your campaigns to bring you the most benefit. You'll have the information you need to make data-driven marketing decisions.
Semrush
Semrush is an online visibility management and content marketing SaaS platform that enables businesses to optimize their online presence across all key channels. The platform contains more than 50 tools within the software and data for more than 140 countries, and also integrates with Google and task management platforms.
Google Analytics
Google Analytics has an expansive system of tools for content marketing analysis that offers insights that are unique to campaigns you run with the search engine. The tools can be used to understand the performance of your content on multiple platforms. Additionally, the analytics tool integrates with Google's array of business software, so you can access insights in one place.
Moz
Moz measures the impact of your SEO-optimized content. You'll gain insight into how your work is ranking among others in your industry and what keywords are the most effective to use in your strategy.
Kissmetrics
Kissmetrics' behavioral analytics put a person behind the data. The software tracks a customer's journey across multiple devices, analyzes their behavior on your website, and provides data about conversions. Learn what's valuable to users and how to keep them coming back.
BuzzSumo
BuzzSumo shows real-time views of the most popular trends by location or topic to help create content that is relevant to any audience. BuzzSumo lets users customize their feed after joining, so they'll only gain data that matters.
Buffer
Buffer offers metrics designed for those with content on their own site as well as paid ads and social media campaigns. It has a lower starting price point than other similar sites, which can make it a good option for startups with limited budgets.
BONUS: Media Shower
Media Shower integrates analytics into our content marketing services to demonstrate the effectiveness of our efforts. In addition to delivering growth-focused content, we provide you with all the analytics you need to ensure that your content marketing campaign becomes a success.
Download our Content Marketing Return on Investment Calculator to get a sense of how much you should spend on marketing and what you'll get in return.