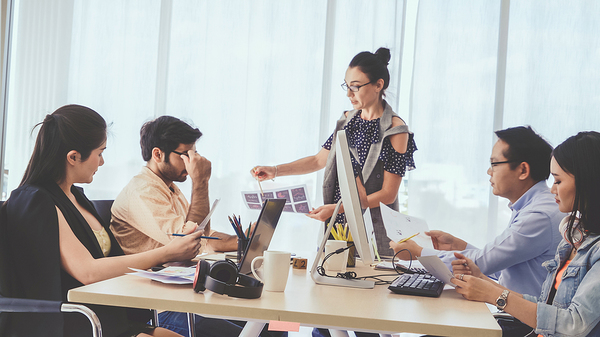 As we enter 2021, the world is a radically different place than it was at the start of 2020, but content marketing will still be important and necessary for businesses to reach customers in order to grow and thrive.
Getting great content can be the difference between success and failure for a business. Here is a list of the top te content marketing agencies and what they have to offer your business.
Best Content Marketing Agencies
Name
Social followers


Notable Clients:
Services offered:
Cost:
Score
Media Shower
LinkedIn: 3,426
Facebook: 5,175
Twitter: 44,342
Intuit
Intuit Mint
Commonwealth of Massachusetts
Walmart
Dell/EMC
Circle
PureFlix

Custom content
Content strategy
SEO
Video content
Influencer interviews
Social media advertising
Thought leadership
Whitepapers
Ebooks
Data analytics

Custom quotes available; sample first article free.
5
Fractl
LinkedIn: 3,913
Facebook: 1,987
Twitter: 2.486
Discover
Care.com
ADT
Fanatics
DirecTV
Indeed
Growth strategy
Content development
SEO
Minimum project size: $10,000
4.5
Seige Media
LinkedIn: 5,116
Facebook: 1,121
Twitter: 2,421
Zillow
Ziprecruiter
Shutterfly
Content strategy
Content creation
Content promotion
SEO
Minimum project size: $10,000
4.5
Titan Growth
LinkedIn: 2.839
Facebook: 24,930
Twitter: 1,500
National Geographic
Mizuno
Pubmatic
TaxNotes
Classy Closets
sitecore

SEO
Social media management
Amazon management
Email prospecting
Video production
Media management
Upon request
4.5
Eucalypt Media
LinkedIn: 128
Facebook: 155
Twitter: 151
Bankrate
Charles Schwab
Geico
LinkedIn
Merrill Lynch
State Farm
SEO
Web development
Email marketing
Paid ad strategy
Blog content
Ebooks
Whitepapers
Thought leadership
Retainer starting at $5,000
4.5
Pace Communications
LinkedIn: 7,180
Facebook: 1,277
Twitter: 2,188
AAA
Bristol-Myers Squib
Facebook
Gold's Gym
Lidl
Pepsico
RetailMeNot
Southwest
USAA
Verizon
3M
Content strategy
Brand strategy
Paid media
Social Media
Anayltics
Podcasting
Email and app creation
Not given
4.5
Brandpoint
LinkedIn: 3,616
Facebook: 1,997
Twitter: 1,500
Nutrisource
Kohler
Abbott
Ogilvy
Medtronic
SEO strategy
Marketing automation
Blog and website content
Infographics
Video production
Ebooks and Whitepapers
Content management software access starts at $162/month.
4.5
Hippo Thinks
LinkedIn: 176
Facebook: 27
Twitter: 232
GE
Orvis
US Bank
Girl Scouts
Dell
Gofundme
Ancestry.com
uBiome
Brand strategy
Media strategy
Influencer engagement
Reputation management
Minimum project size: $10,000
4
Blue Orchid Marketing
LinkedIn: 84
Facebook: 443
Twitter: 143
Brooks Law Group
Candlewood Dental Care
DPM
Advanced Feet and Ankle Care
Westchester Podiatric Medicine
Reputation management
Email marketing
SEO
Social media campaigns
Blogging
Website development
Direct mail

Not given
4
ClickGiant
LinkedIn: 75
Facebook: 53
Twitter: 23
Scout Boats
Nectar
joxasa
Shugart Homes
Jantzi Test Prep
SEO
PPC management
Content Management
Social media
Web development
Review Builder Tool
Minimum project size: $1,000+
$100-149/hr
3.5
A Closer Look
Media Shower
Headquartered in Boston, Massachusetts, Media Shower has provided content marketing to hundreds of clients on six continents for more than 25 years. Our award-winning team of writers, designers, videographers, developers, and data analysts all work together with a common purpose: making your communication better.
Score: 5.0
Fractl
Fractl is a marketing and advertising agency located in Delray Beach, Florida with offices in Leeds, U.K., Denver, and San Diego. Founded in 2012 and comprised of around 100 employees, they work to strengthen clients' brand awareness through web design, SEO, UX/UI design, social media marketing, and other advertising services.
Score: 4.5
Seige Media
Siege Media is a content marketing agency headquartered in Austin, Texas, with additional offices in San Diego and Los Angeles. Founded in 2012, they have a team of over 75 employees who provide content marketing and SEO services to clients in the media, advertising & marketing, and hospitality & leisure industries.
Score: 4.5
Titan Growth
Titan Growth is an internet marketing company based out of San Diego, offering advanced search engine optimization and pay per click solutions to clients globally.
Score: 4.5
Eucalypt Media
Eucalypt Media is an agile digital marketing agency specializing in content marketing, PR, and SEO content solutions. With a veteran freelance team of more than 20 expert writers, editors, designers, and strategists, who provide specialized expertise across projects, Eucalypt can be a "big agency" without feeling like one.
Score: 4.5
Pace
Pace is a full-service marketing agency that develops integrated brand experiences with flawless delivery of amazing work that moves audiences to action.
Score: 4.5
Brandpoint
Brandpoint is a full-service, comprehensive content marketing agency with a 20+ year legacy as one of the most trusted content partners in the business. Whether the goal is to increase brand awareness, web traffic, qualified leads, or sales, they empower brands with high-quality content and a data-driven approach that gets real, measurable results that grow business.
Score: 4.5
Hippo Thinks
Hippo Thinks specializes in producing well-researched and expertly written content for business leaders. Since Hippo's launch in 2014, they have worked with top organizations to create exceptional content that will build authority and credibility.
Score: 4.0
Blue Orchid Marketing
Blue Orchid Marketing has offered marketing automation services for its clients since 2007, adding internet marketing packages over the years to help companies get more new business from the web. They are focused on delivering extraordinary results with a friendly attitude.
Score: 4.0
ClickGiant
Founded in 2011, ClickGiant specializes in custom marketing campaigns based on a Google-friendly, content-centric approach. They improve rankings and quality organic traffic with on-site SEO and high-level, conversion-worthy, optimized content. ClickGiant also helps with web development, PPC management, social media.
Score: 3.5
If you want to see exactly what Media Shower can do for your business, try Media Shower for free. The award-winning content platform will blow your expectations out of the water.