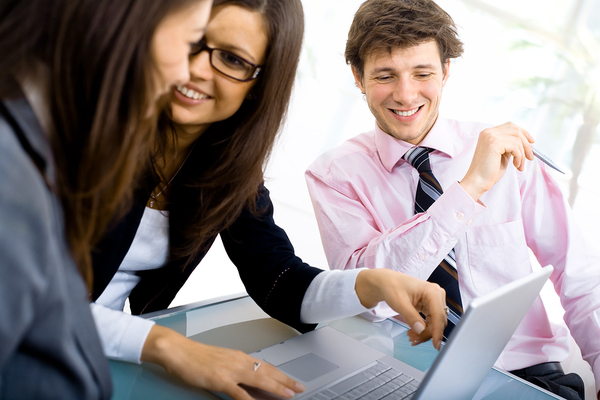 Foxtail Marketing was founded in 2013 and is an SEO, social media, and content marketing agency that specializes in B2B, SaaS, and software companies. It is listed in Media Shower's best blockchain marketing agencies for 2019.

Foxtail was founded by online marketers who believed that many other agencies had fallen into bad habits and that clients deserved something better. Foxtail calls itself an agency of "ROI focused marketers" and focuses on driving revenues. They strive for organic and authentic content rather than artificial marketing material. Foxtail says that it helps clients become thought leaders and experts across their market.
The company states its services only fit into "certain marketing budgets" and you must contact the company to find out what its client guidelines are.
What Foxtail Marketing Does for Clients
Foxtail Marketing offers a range of marketing services including:
SEO
Social media management (including follower growth and paid advertising)
Content marketing
Managed blogging (including dissemination and syndication)
Paid promotion of content (PPC, social media PPC, display networks, and remarketing)
Email newsletters, drip campaigns, and customized content
Conversion optimization
Sales funnel optimization
B2B lead generation
The company helps clients get their content marketing process up and running by leveraging resources clients already have to create the content needed to drive traffic to their sites.
Typical Steps in the Marketing Process
Foxtail's marketing process is covered in four steps:
Create engaging content
Leverage content for lead generation
Nurture leads with additional content
Produce leads with maximum sales readiness





The company boasts a 43 percent average increase in client traffic, an 89 percent average increase in lead generation, and a 57 percent average increase in social engagement. The goal with content creation is content that inspires, engages, and informs client customers through the development of buyer personals, targeting customer journeys, and generally providing potential leads with the right content. Foxtail Marketing does not use automated content tools like article spinners.
Foxtail Marketing Philosophy
Foxtail strives to avoid outdated content strategies that don't help client companies achieve their business goals. Therefore, the company continually reevaluates strategies by asking key questions like:
Does the content advance leads in the buying process?
Can content users digest content quickly?
Does the content have substance?
Is there too much reliance on ads for site traffic?
Is the content technology up-to-date?
The company realizes that successful content marketing takes time, and that goal setting is critical. At the same time, clients should be ready to try new things as new technologies emerge.
What Clients Say about Foxtail Marketing
One SaaS startup needed help with their inbound marketing strategy, with a focus on content creation. Foxtail did content writing, SEO, site audits, blogging, and reporting. In their first year, they spent around $50,000 and reported: "Some of their content leads to massive traffic directing to our site." Awarding Foxtail Marketing four stars out of five, this client said the company did a good job at working with them through all issues, "continuing to drive leads."
An employment software company that worked with Foxtail Marketing awarded the company 4.5 stars out of five and said their organic traffic increased by 95 percent, set records for webinar registrations, and consistently delivers work on time.
If your company is planning an ICO or other blockchain project, or if you're interested in staying informed, we invite you to get our weekly investor briefing delivered for free.