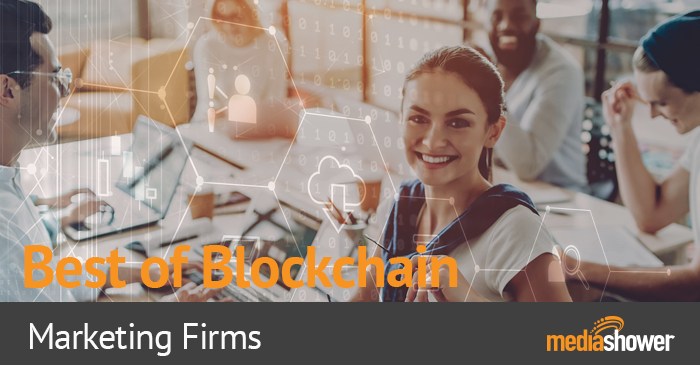 We've researched and compiled an exhaustive list of the best blockchain marketing agencies around the world to make finding the right agency for your project easier. Our custom scoring system ranks agencies on a 0 to 5 point scale based on a number of categories that indicate trust, transparency, and quality.
Company Name
Description
Year Established
Notable Clients
Key Services
Number of Employees
Social Following
Score
Crowdcreate
Crowdcreate is a top-ranked global ICO and crowdfunding growth marketing agency based in Los Angeles, California. The agency has helped many top 100 crypto projects grow an organic community of investors and members raising over $133 million across 80+ projects since 2014.
2014
Bancor
Bit Clave
EOS
Loopring
Status
Ten X
Community management
Influencer marketing network
PR

36
LinkedIn:: 671
Facebook:: 3,370
Twitter:: 2,368
5
Foxtail Marketing
Foxtail Marketing's tactics focus on creating direct, measurable results for clients. The company uses a strategic combination of SEO, PPC, social media, email marketing, and PR to bring interested parties to client websites to learn more about their ICO or token.
2013
BABB
Enjin Coin
Etherecash
Paragon Coin


Full service marketing agency, including non-ico clients.
8
LinkedIn:: 1,517
Facebook:: 3,679
Twitter:: 894
5
Blockchain PR Buzz
Blockchain PR Buzz specializes in growth hacking and targeting the right audience throughout the ICO process. The company strives to provide a one-stop shop for ICOs and has raised over $500 million for 90+ ICOs. They consider blockchain to be the next Industrial Revolution and are determined to help those who want to be part of it.
2015
Alteum
Banca
Coin Health
Debitum Network
Social media management
Content marketing
Press release promotion
5
LinkedIn:: 884
Facebook:: 8,021
Twitter:: 1,447

4.5
Ninja Promo
NinjaPromo is a full-service crypto marketing and business development agency. In 2017, it was one of the first agencies to provide Hype promotion on Reddit, Bitcointalk, and
Telegram. The agency also covers PR, listings, influencers, legal and technical aspects of marketing.
2017
Unibright
INS Ecosystem
LUCYD eShop
Cool Cousin ICO
SGPay
Medcredits
Paygine
Thrive ICO
PR
ICO listings
Influencer marketing
Content management
Community management
Design & branding
Video production
Technical support
PPC advertising
Bounties and airdrops
Exchange listing
Legal services
108
LinkedIn:: 3,148
Facebook:: 847
Twitter:: 3,658
4.25
Crynet
Crynet offers full-service packages that assist with everything from design to UX and UI. They help clients create their own custom sales funnel with the best promotion and advertising tailored to the customer's needs. Crynet has provided ads for more than 20 ICO events.
2016
Earth Token
Energi Token
HOQU
LOCI Coin
Patron
Playkey
Spectre
SwissBorg
Influencer marketing
Search advertising
Display advertising
Referrals / bounties
Blog management
PR management
3
LinkedIn:: 313
Facebook:: N/A
Twitter:: N/A
4
Forklog Consulting
Forklog Consulting offers comprehensive marketing support for blockchain projects, whether in the context of running a business or planning an ICO. The company helps clients implement the optimal marketing strategy via content marketing, SEO, paid ads, SMM, community management, and more.
2015
aeternity
Biocoin
Cindicator
DECENT
Ripio Credit Network
SEO
Paid advertising
Community management
Consulting
8
LinkedIn:: 68
Facebook:: 706
4
ICO Promo
ICOPromo provides "full circle" ICO services by drawing on their team's extensive knowledge and experience in the blockchain space. ICO Promo funds, shapes, and markets client ideas to ultimately culminate in a successful ICO raise. The company's solutions have raised more than $273 million thus far.
2017
Chronobank
TAAS
SONM
Blackmoon Crypto
Paragon Coin
Bounty programs
Brand development
Consulting
PR
Whitepaper writing
UX design
Google Analytics implementation
Investor / advisor communication
1
LinkedIn:: 168
Facebook:: 311
Twitter:: 1,864
4
Inbound Junction
Inbound Junction is an internet marketing company specializing in content marketing, branding, and public relations. The company strives to promote client brands and connect with customers and potential customers through increased brand awareness achieved through content marketing.
2014
Ceek
Cool Cousin
Decentraland
Fusion $108MM
Gladius
NEO
Qtum
SEO
Link building
PR
Reputation management
Influencer marketing
Blog management
26
LinkedIn:: 406
Facebook:: 124
Twitter:: 1,510
4
Market Across
Market Across is a digital marketing firm that specializes in blockchain and fintech marketing and public relations. The company builds brand marketing solutions for clients with the goal of achieving worldwide attention. They are one of the world's only performance-based ICO marketing firms, only being paid when KPIs are achieved.
2013
Qtum
RSK
Binance
BitTorrent
ICON
Skrill
Tron
Blog management
SEO
PR
Reputation management

15
LinkedIn:: 256
Facebook:: 48
Twitter:: 281
4
7 Marketz
7MARKETZ is a global FinTech marketing agency, delivering creative business solutions for startups and enterprises throughout Europe and North America since 2010. 7MARKETZ Team combines various marketing approaches to lead your ICO to strategic objectives and tackle complex development challenges.
2010
AGA, Auto Block, Behaviour Exchange, Genesis Vision, Grapevine World, Hicky, Repux, Serenity Financial, SprintX, Think Coin, Trusted Health, World WIFI, Yellow Better
Marketing Consultation, Conversion Optimization, Social Media, PR, Media Buying, SEO, SEM, Web Development, ICO Marketing, Fintech Marketing, Graphic Design, Marketing Automation, Email Marketing
7
LinkedIn: 314
Facebook: 78
Twitter: 2538
3.75
Belkin Marketing
A global digital marketing agency, Belkin Marketing provides services including marketing, search and media strategy, SMM, and experience marketing, but specializes in content marketing and lead generation. The company was founded in San Diego in 2007 and currently has offices there, and in Moscow and Hong Kong.
2007
Etherecash
Healthureum
Humaniq
Auditchain
Neurogress
ICO website creation
ICO whitepaper production
Community management
PR
4
LinkedIn:: 83
3.5
ICOadmin
ICOadmin is an innovative tech company, aiming to provide secure and convenient ICO software solutions, including ICO platform, bounty software, legal consulting, and smart contract development. Turnkey packaging for crowdsales and security are also available.
2017
Box2table
IceBreaker AR
Cryptune
Bitacium
Remitty INC
OSA
ThinkCoin
Goldcash
London Football Exchange
Aimedis
GraphenTech
Payperblock
Jury.Online

ICO software solutions
Bounty software
Legal consulting
Smart contract development
9
LinkedIn: 46
Facebook: 451
Twitter: 92
3.5
Key Difference Media
Key Difference Media serves companies by helping them gain more visibility so they can provide their services and products to more customers who need them. Services offered include ICO advisory, content marketing, public relations, influencer marketing, media buying, and conversion optimization.
2008
Etherecash
Healthureum
Polyswarm
QuickX
Trustlogics
ICO advisory
Content marketing
PR
Influencer marketing
Media buying
Conversion optimization
86
LinkedIn:: 369
Facebook:: 960

3.25
Allied Block
Allied Block offers end-to-end blockchain product strategy, design, and development. For clients in startup mode to enterprise status, Allied Block works with clients to heighten their ability to harness the power of blockchain technology. The company provides powerful product solutions to clients with public or private blockchain solutions.
2017
BlockQA
ACELynk
ArtToken


Blockchain development
Tokenomics
Design
Consulting

3
LinkedIn: 26
Twitter: 73

3
Digital Finance Agency
Digital Finance Agency offers three key services: supporting ICOs, PR / marketing in financial tech, and integrated media relations. The company helps its clients create positive media relations, integrate into the digital community, attract investors, and tell users about new client products and services.
2017
Waves
PayOnline
ZrCoin
Starta
Fondy
Wirex
PR
ICO management
Marketing
3
LinkedIn:: 14
Facebook:: 990
3
ICODA
ICODA is the ICO Digital Agency offering comprehensive marketing solutions for a successful crowdsale. They focus on smart contract creation, ICO website creation, white paper development, PPC ads, PR, promotion through the Telegram app, as well as working with YouTube influencers and assisting with getting listed on the right exchanges.
2017
Infinito
Eligma
Iconiq Lab
Karat Gold
Fidelium
ClearCoin
YouToken
TV-Two
SophiaTX
Contract creation
Website creation
Whitepapers
PR
ICO listings
PPC advertising
Telegram promotion
YouTube promotion
Exchange listings
17
LinkedIn:: 122
Facebook:: 60

3
Priority Token
Priority Token offers professional support and advising for ICOs. It is an international ICO advisory and promotion agency incorporated in the UK, with offices in London, Singapore, and Moscow. The company works with a wide network of connections with the right expertise for outstanding ICOs.
2017
Faceter
ModulTrade
Playkey
BitRewards
Sharpay
SKYFchain
EiraCube
Even
MiBoodle
ARROUND
Eternal Trusts
Marketing & promotions
Whitepapers
Technical reviews
Legal framework
15
LinkedIn:: 243
Facebook:: 1,025
Twitter:: 77
3
TokenSuite
TokenSuite assists startups in the blockchain space with building their community and shaping their marketing strategies. Started in 2017, TokenSuite has helped startups collect more than $200 million in funding through blockchain and have helped projects gain in excess of 1000% in value.
2017
Electroneum
Debitum Network
Radix
Hash Wallet
Verasity
Sapien

Community management
Influencer marketing
Exchange listing
Tokenomics Development
Bounty programs
Advertising
Web design

14
LinkedIn:: 211
Facebook:: 12
Twitter:: 118
3
ICO Agency
ICO Agency offers full-stack services to blockchain and ICO companies to help them get their business launched while reaching the right people and investors. Founded in 2017, the company brings extensive combined experience to the table to help clients drive successful token sales.
2017
RightMesh
Cambria
OMBYS
CoinPayments
Margin
Consulting
Brand development
SEO
Web development
Lead generation
Marketing analytics
1
LinkedIn:: 43
Facebook:: 26
Twitter:: 88
2.5
Hypergrowth Consulting
Hypergrowth Consulting is a growth hacking agency working with startups and enterprises throughout Europe. Using metric-driven marketing, Hypergrowth Consulting puts client business in front of the right people to drive maximum success. The company works with the freshest ideas in emerging technologies like blockchain, IoT, and AI.
2016
Crowdwiz
Envion
WePower

Whitepaper development
Tokenomics
Legal
Strategy
PR
Media buying
Community management
Blockchain development
Marketing automation
KYC integration
8
LinkedIn:: 374
Twitter:: 6
2.25
MAERZ | ROCH
As an agency, MAERZ | ROCH considers itself as the minimalist approach on the agency market. We
consciously work without things that dilute our core business or put a potential financial burden on
our customers. We clearly stand for a highly strategic public relations approach and
meticulously controlled marketing.
2017
cryptix AG / labs
Coinfinity
Kurant GmbH
The House of Nakamoto
PR Management
Marketing
Social Media Management
Content Management
Influencer Relations
Corporate Branding
Consulting & Strategy

3
LinkedIn: 8
Facebook: 100
Instagram: 173

2.25
Flexe.io
Flexe.io helps ICO projects close their hard cap via full-stack ICO marketing.
2017
Apollo18
Dovu
Ether Kingdoms
Meboodle
Medicohealth
Olympic
Vestchain
Vogov

ICO listing services
Social media management
Bounty programs
Content marketing
Design
Email marketing
Digital advertising

1
LinkedIn: 198
Twitter: 197

2
ICO Service
ICO Service works with clients from inception to launch, incubating projects to help clients make a meaningful impact. ICO offers a platform for launching ICO campaigns through services like token launch development, ICO marketing, and building of strong communities for clients.
2017
Starta - USA.
MobileGo - the USA.
Golos - Belize.
Polybius - Estonia.
ZrCoin - Cyprus.
Waves Platform - UK.
SONM - Singapore
Exscudo - Estonia.
BitCAD - Singapore.

Token development
ICO marketing
Community building
-
None
2
MaZee Community Management
The goal of Mazee Community Management is to provide managing and marketing strategies that attract, engage, and grow ICO communities. The company offers top-tier services for blockchain projects that aim to grow a sustainable, organic community of project believers and interested investors.
2017
Acorn Collective
AidCoin
Online.io
REMME
Skraps
ThinkCoin
Community management
Social media
PR
Content marketing
22
LinkedIn:: 143
Facebook:: 1,169
Twitter:: 1,231
2
CoinPoint
CoinPoint is a full service blockchain marketing agency, working with all scale businesses within the Crypto space with clientelle from the blockchain industry and fintech. They have offices in Europe and Asia-Pacific.
2013
Augmentors
BetterBetting
BitBoss
CryptoTickets
Eroscoin
Brand development
Business development & sales strategies
Creative and design
FinTech SEO, link building
Social media community managemen
Website tech audit
3
LinkedIn: 594
Facebook: 567
Twitter: 465
1.75
ICO Launch Malta
ICO Launch Malta is a full-stack ICO platform that services every aspect of a company's ICO process from incorporation and tax planning, to token creation, smart contract development and deployment, marketing and PR through to exchange listing.
2017
Coinhunt.io
Contract Vault
KleanLoop
KuBitX
Reftoken
Rubikon CBN
Community Management
Display Campaigns
Paid Promotuions
PR
Reputation Management
Social Media
-
LinkedIn:: 275
Facebook:: 157
1.75

To request an update to your listing or a review of your agency for inclusion, please contact us.