Is it comfortable in the lap of luxury? While your brand might be luxurious, those who promote luxury products can't afford to get complacent. Marketers of luxury brands need to be the leaders in their field, focusing energy on positioning and promoting their products. For those who market luxury brands, content marketing provides an unparalleled opportunity to tell a story and create a community around their brand.
Build Desire with a Story
Content marketing is a powerful way to develop a desire for a product, but it works subtly. Instead of promoting a brand directly, content marketing gives the opportunity to share information or weave a story to draw your prospective customers in. When you're working with luxury brands, you want to tell a compelling story about the origins, craftsmanship, and feel of a product. For example, you might talk about those who create your shoes, evoking stories of the craftspeople who are at the heart of your product. Over time, luxury brands can build on this story through multiple stories, videos, and photos that give the full picture of the brand's identity.
High Impact Visuals Draw In an Audience
Content marketing is a visual medium as well. With outstanding photographs, luxury brands draw people in so that they can see the true quality of the brand. By moving off the page and into the world of online marketing, you can expand upon traditional advertising, offering a longer and deeper look at your products through video and prose the draws your readers in and help see the value of your product. When you have the resources to develop unique and high-quality materials, you can create an impression with images that will enchant your visitors.
Becoming Part of a Community
Content marketing invites customers to become part of a community of people who share a love of a particular product. Through social marketing campaigns, social media discussion of a brand, and well-curated customer stories, customers start to feel like they share similar interests, values, and tastes to others who value a brand. Luxury brands can also use visual media such as Pinterest or Instagram to portray an image of who is part of that brand's story. Even though Chanel doesn't have a Pinterest account, its brands are pinned hundreds, even thousands of times every day, driven by a community of people who love them.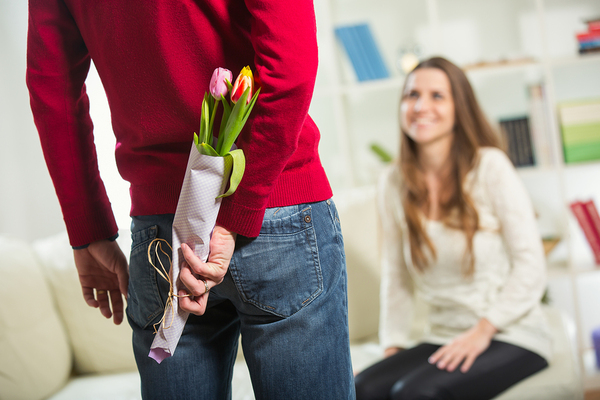 Luxury brands use content marketing to develop a rapport with their customers.

Luxury Brands Woo Customers with Exceptional Communication
Remember your first date with that person you really, really wanted to impress? You pulled out all of the stops: everything from your table manners to your driving habits were representative of your best self. You probably spoke enthusiastically but carefully, making sure that you focused on understanding the other person's needs.
Those who are considering a luxury brand want the luxury experience. They want to be treated well, and with consideration of their needs. How does this relate to content marketing? Content marketing is one of your first lines of communication with your leads. It's your first date. While traditional marketing takes more of a billboard and bullhorn approach to communication, shouting out a product's value to the world, content marketing woos your audience, drawing them in with a story that establishes respect for your products and your brand as a whole.
Those who seek luxury products want to have respect for the brands that they buy. They're looking for a product that's top-notch, with a story that they value and a community they feel want to belong to. They're also looking for a feeling of care, for a customer experience that begins the moment they read your content and continues long after the purchase, as you continue to connect online with those who are now your long term customers.
No matter what product or service you sell, content marketing is a powerful tool that allows you to draw in leads in a subtle yet effective way. Are you looking for ways to build your brand by building your relationship with your customers? Request a free content marketing assessment today.