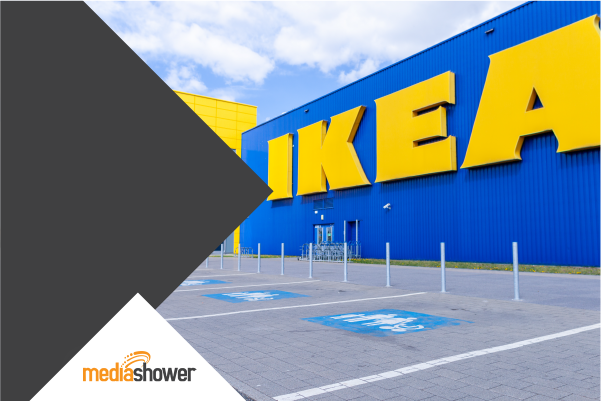 Overview:
IKEA is a famous household name, but it's not just because of its affordable furniture. It has also created an incredible customer experience that keeps customers coming back again and again.
So What?
IKEA employs smart strategies when it comes to customer experience, from an outstanding web presence to its experiential stores. Find out how your business can employ some of the same strategies.
Introduction:
IKEA is known for its affordable furniture and home goods, but there's more to it than meets the eye. IKEA has built an empire on its ability to not only create unique, affordable products but also engage its customers so they feel like part of the IKEA "family."
If your brand wants to improve its customer engagement, it's worthwhile to learn how IKEA delivers a cohesive experience by integrating both online and offline services. Also, we'll explore what makes its loyal fans wear hats made from the company's iconic blue bags (yes, really!)
Integrate Online & Offline Services
It's challenging to create an engaging experience when customers can't physically touch the products they purchase. But IKEA has managed to merge its digital and physical worlds in a way that keeps customers happy.
The company does this by encouraging customers to come into its warehouse-sized stores and peruse its products, rest for lunch in the IKEA cafeteria, and bring home flat-pack boxes to assemble themselves. The company has also created a website where it showcases different rooms and designs.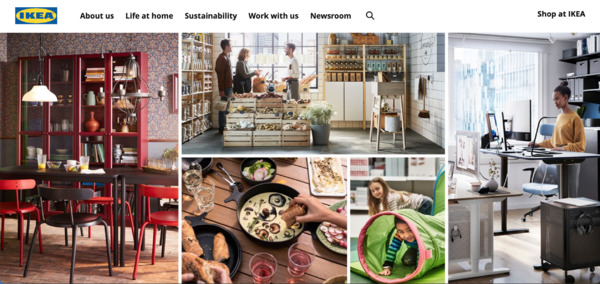 IKEA's online strategy has been so effective that 40% of all its traffic is driven by mobile devices. It's no wonder – IKEA offers everything you could possibly want on its digital platforms, including product information and how-to videos.
Do Social Media Right
IKEA is a brand built on relationships, and it shows through its social media content. The company has more than five million followers across its social channels, making it one of the most popular retail brands online.
IKEA uses social media to market its content because these platforms are designed for sharing and engaging with like-minded people. They also make it easy for IKEA to reach a large audience of potential shoppers who may be interested in what IKEA has to offer, and that includes teenagers.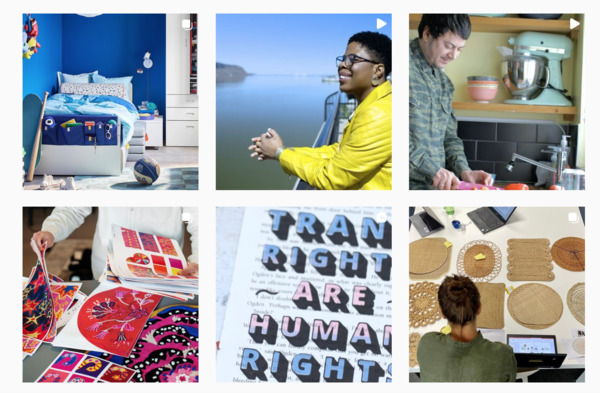 They often post pictures and videos highlighting different rooms in its stores to show how customers use them and what products they can purchase to create the perfect space. The company's content is so engaging that its Instagram account gets more than four million likes per post. When needed, the company also uses influencers and paid ads.
Have a Go-To Comprehensive Website
IKEA certainly doesn't skimp on its website content. The company has a simple yet informative site that walks customers through the entire process of setting up their new home, from creating rooms to completing them with IKEA products, through blog posts and how-to guides.

This type of content helps customers learn more about different aspects of home decorating and apply them to their homes. It also positions IKEA as an expert in the industry, allowing it to form stronger connections with its consumer base than other retailers who may lack this kind of online knowledge.
It shows that IKEA provides a one-stop shop for all your home needs.
Create a Unique Online Space for Your Customers
IKEA has made it clear that its customers are the most critical aspect of its business. And they want to create an online environment where people feel comfortable sharing ideas about how IKEA can improve its products for future shoppers.
One way they do this is through creating content centered around what's trending in technology by seeking well-known tech influencers.
For example, IKEA reaches out to Linus Sebastian – founder and CEO of technology YouTube channel Linus Tech Tips – for his opinion on products and how to set them up, like IKEA's gaming desk.
Maintain a Consistent Brand Identity
The IKEA brand has a clear and consistent identity that empowers its content to be easily recognizable. From its distinct logo on all marketing campaigns to the famous blue bag, these elements allow customers – both new and old – to quickly identify with the brand.
Customers know what they're going to get when browsing through IKEA's content, making the company stand out among other retailers that may lack consistency in their branding.
In addition, IKEA knows how important colors are when marketing products online. According to a study by Green Light, "color has been shown to make up 93% of people's first impression about a product — more than any other element."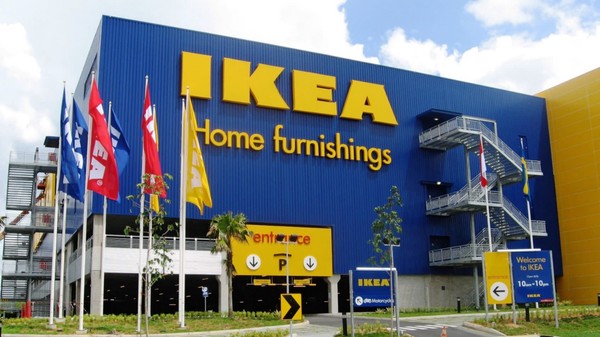 That's why IKEA uses a color scheme that focuses on blue and yellow, which are hues associated with happiness. This branding strategy makes customers feel happy when they see these familiar shades of blue online. That's how a simple change can impact the customer experience.
Customer Loyalty = Super Fans Who Wear IKEA Hats
IKEA's fan base is unlike anything else. The brand has some of the most loyal customers, and they love IKEA so much that some wear hats made out of its iconic blue bags.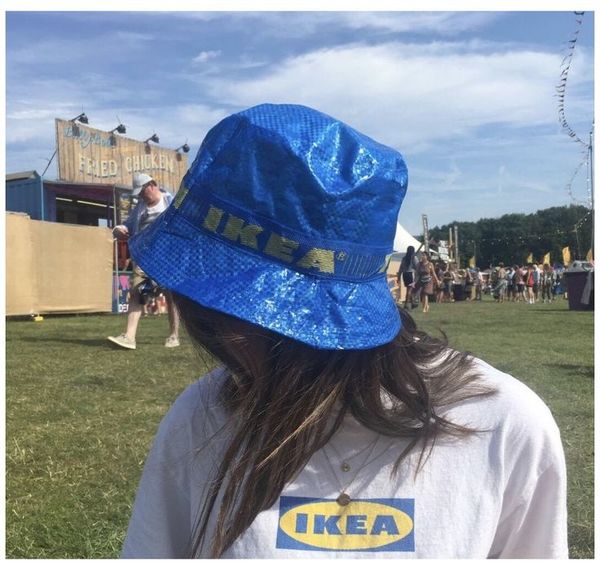 When we carefully look at it, its success is because of how much IKEA cares about its customers. Just as an example, the company offers free shipping. And for first-timers, it also incentivizes them by offering them discounts on their first purchase. Those are just two of the many ways IKEA puts customers front and center.
The brand really cares for its loyal fans and wants to give back as much as possible – which is why IKEA's customer loyalty plan has been so successful over the years. It isn't just a tactic to get shoppers in the door, it's an ongoing strategy that keeps them coming back for more.
If customers are happy with what you offer them, they'll be more likely to come back again for future purchases.
Want to Use Digital to Evolve Your Consumer Experience?
IKEA is able to create a strong brand identity because it focuses on keeping its customers happy at every touchpoint of their journey with IKEA products and services. Your business can have its loyalists too, and it starts here.  Contact us today.