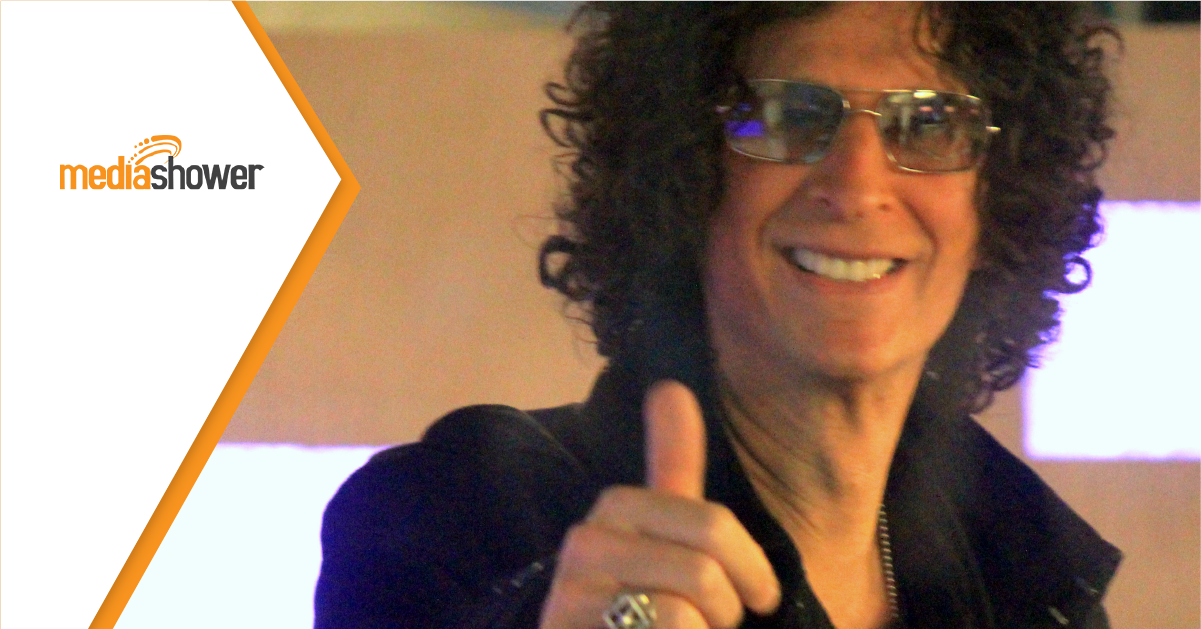 Overview
Howard Stern's 40+ year radio career has helped him become a household name because he has top-notch communication skills.
Stern knows how to grab people's attention and make them remember him. And he also knows how to prepare for his shows and get people to tell-all in interviews.
So What?
Stern has not stopped evolving and has honed his interview skills to become one of the most sought-after hosts on the radio.
Howard Stern's radio career spans more than four decades and has brought him numerous awards and honors. Currently, at age 67, he earns an estimated $90 million a year and is the country's highest-paid radio host, even though he has broadcast on Sirius radio since 2006 rather than on the terrestrial airwaves.
What makes Howard Stern the top communicator in his field despite a reputation as a "shock jock" and millions of dollars in FCC fines over his lifetime? And what lessons can marketers learn from Stern, despite his reputation as being shocking and vulgar?
He Grabs Attention
A lot of people who tune into Stern's popular radio show don't endorse the mocking and vulgarity they hear, but they are drawn to listen because they just have to know what he will say and do next. Whether it's curiosity or the opportunity to hear something they won't hear anywhere else in the media, Stern is a master at getting people's attention day after day, and week after week.
In addition to having a style and tone that is unique, Stern works at developing new material that pushes boundaries and keeps people guessing. While there have been some times when Stern seemed to go too far (like mocking singer Selena and her music after she died), he seems to be able to recognize these times and make them right when he needs to.
He's Memorable
Just because someone grabs attention doesn't mean anyone will remember what got their attention once the next attention-grabbing thing comes along. While no one may want to remember Stern's flatulence humor in the long run, some of his content — like those insightful interviews — may stick with you for much longer when you learn things you didn't know about your favorite celebrity or about Stern himself.
Long-time listeners in Stern's loyal audience have a long history of memorable moments, from the Jackie and Gary puppets to Howard's star-studded 60th birthday bash in 2014. No matter what you think of Stern and his on-air antics, you will have a hard time forgetting them once you hear them.
He's Real
There has always been and will always be an audience for someone who avoids the artifice of politically correct speech that most people feel duty-bound to adhere to in their public lives. For many people, Stern is a breath of fresh air because he is not afraid to say what he really thinks, even if polite society considers his words offensive.
Stern's content that stretches the bounds of indecent may not be for everyone, but it's who he is. And he has maintained a strong following for decades because he is true to that persona even — or especially — when it's not politically correct.
He Evolves
Stern's third book Howard Stern Comes Again was released in 2019, and it allowed him to share an experience that made him a better person: therapy. In the book and press interviews around the time of release, Stern says that going to therapy after his marriage fell apart helped him "learn to be a man."
He has since described his former self as an "angry young man," and instead of interviewing guests to eviscerate them, he champions them and brings out aspects of them that not everyone gets to see.
"I couldn't have done the show I'm doing now 20 years ago," Stern told the New York Times in 2016. "I've changed a lot. I'd be sort of pathetic if I'd reached this point in my life and I hadn't. How else do you have longevity? There are so many guys who started out with me in radio, who have disappeared, because they can't broaden their view of what entertainment should be, or get in touch with what they find to be exciting and fun and funny."
He Knows His Subject
These days, Stern has become most famous for his celebrity interviews, which push the envelope and ask questions no one else would be able to get away with asking. One reason he is so effective with these interviews is because he does thorough research on his subjects before he sits down with them.
While some of the interview questions may make the subjects uncomfortable, they know their time with Stern will be memorable and that it will be different from other interviews they have done. The fact that Stern draws attention, in turn, brings them more attention for their latest project or cause–which he knows all about because of his research and can highlight during the interview.
He Actively Listens
Stern's interviews are able to elicit a genuine reaction because he isn't just doing what most interviewers do–looking at his next question while the subject is answering the first one. Instead, Stern carefully listens and has been known to steer the interview in a completely different direction if he gets an unexpected revelation from a guest and wants to follow up on it.
By genuinely listening to your customers, you can learn important insights you would not have been able to get through just research or observation alone. Active listening can take marketers in a different direction than they might expect, and everyone will benefit from this carefully gleaned information.
Media Shower cares about getting the best from our clients in order to put out the best possible marketing material for your brand.  Download our content marketing plan and see how it works.