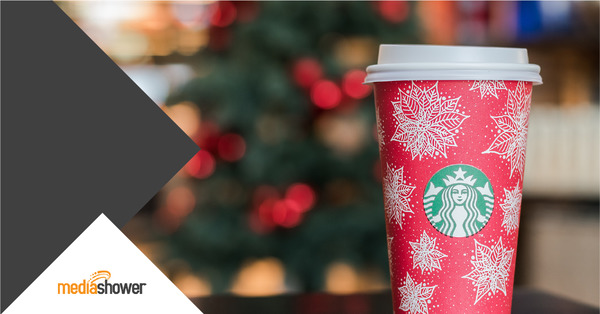 TLDR: Starbucks' value lies in its customer experience. It makes money by constantly innovating on that experience.
So what: Every business has a customer experience. No matter what you sell, you can innovate your customer experience like Starbucks.
---
Introduction
Starbucks does not sell coffee.
That may surprise you, but the truth is that Starbucks sells an experience. Coffee is just one part of that experience. Starbucks' ability to grow and outperform its competitors is due to the way that it innovates its customer experience.
In 2002, Starbucks started offering free WiFi in its stores. This attracted customers and got them to stay there. Today, WiFi is virtually a requirement at all coffee shops. But it is just one example of the many times Starbucks has used technology to innovate its customer experience.
Let's take a look at seven concrete examples of Starbucks' innovation around customer experience:
Localized store design
Expanded drive-through experience
Experiments with new products
Eliminating online retail
Maintaining an online experience
Mobile payments
Artificially intelligent baristas
1. Localized store design
Like many chain stores, Starbucks offers a familiar experience to customers everywhere in the world. But unlike McDonald's or Walmart, Starbucks carefully designs its store interiors to match the ambiance of its locale.
In Times Square, for example, Starbucks has a "theatrical" feel to match the local Broadway scene. On the other hand, in various places in the South, stores may play bluegrass music and resemble a barn.
By matching store interiors to their local surroundings, Starbucks provides a familiar and unique experience. This allows Starbucks to emulate that local coffee shop feel while maintaining the same Starbucks atmosphere that loyal customers love.
2. Expanded drive-through experience
In fast food restaurants and banks, the drive-through is designed with pragmatism in mind. The goal is to get people in and out as fast as possible.
That strategy would never work with Starbucks. Starbucks customers like to sit down, watch the barista make their coffee, and relax. So how can Starbucks operate a drive-through?
The solution: bring the inside outside. Live video feeds display the barista mixing your morning cup of joe. And digital confirmation boards update the status of your order. Although their drive through is still fast and streamlined, it incorporates enough of the Starbucks experience to make customers feel special.
3. Experiments with new products
New products attract new customers. Starbucks continually innovates its product line as a form of marketing in and of itself. While a classic espresso or flat white will always sell, a novel new syrup or flavoring will draw more attention.
First, the company offers a new product in a small test market before offering the best options nationwide. Starbucks often offers seasonal specialties, such as the pumpkin spiced latte, in order to freshen up its menu.
By offering new products all the time, Starbucks maintains a creative and novel atmosphere. Compared with ordinary coffee shops, this makes the Starbucks customer experience fun and exciting.
4. Eliminating online retail
This may seem counterintuitive. In this day and age, doesn't everyone sell online?
But when Starbucks' core product is its customer experience, not its coffee, you can see why online sales pose a problem – especially when selling through a third-party, like Amazon or Walmart. In that case, much of Starbucks' value would really be lost to other corporations.
Selling coffee online would remove the in-store experience that customers crave. Instead, Starbucks focuses its efforts on maintaining its customer experience as the center of its business.
5. Maintaining a strong online presence
Starbucks has had a presence online for a long time. The company launched its website in 1998, long before competitors. And the brand was an early adopter of social media in the 2000s.
By embracing the internet, Starbucks extends its in-store experience far out into cyberspace. Customers can keep up with the latest products and sales from their smartphones.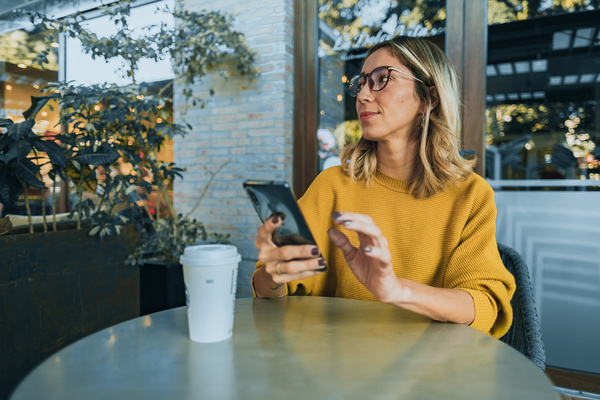 6. Mobile payments
Starbucks began offering mobile payments in 2015. Today, the Starbucks mobile payment app is the second-most downloaded payment app in the United States, after Apple Pay.

That's right, a coffee shop mobile payment app is more popular than Google Pay and Samsung Pay! A whopping 31.2 million Americans use the app.
More than a quarter of Starbucks' sales go through their mobile app system. That makes the app a core part of its customer experience. It allows customers to quickly and easily order coffee before they arrive and without waiting in line. Having an app like this also makes consumers feel special as if they are part of a "club" of Starbucks app users.
7. Artificially intelligent baristas
Did you know you can order coffee with Amazon Alexa? In 2017, the company added a Starbucks Reorder function to the voice-controlled assistant.
Starbucks also offers the My Starbucks Barista chatbot directly in its app. The chatbot can coordinate your order with your payment method.
AI likely won't put baristas out of employment any time soon. But it emulates the standard ordering ritual for people on the go. And if nothing else, talking to a robot is fun!
Starbucks also uses AI to get to know its customers better. Check out this video about the AI program:
How you can innovate your customer experience like Starbucks
Any business can innovate its customer experience. Starbucks sells coffee, and yet it employs artificial intelligence, mobile payments, and more.
The trick is to stop thinking you sell a product and to start thinking you sell an experience. There are practically no limits to human experience.
Consider the new technologies making their presence felt today. Blockchain, AI, and Augmented Reality are three potent forces at the moment. If your business makes just one of them a part of its customer experience, you could be like Starbucks offering free WiFi in 2002.
At Media Shower, we help businesses embrace digital technology as part of their marketing efforts. Click the link to try Media Shower for free.