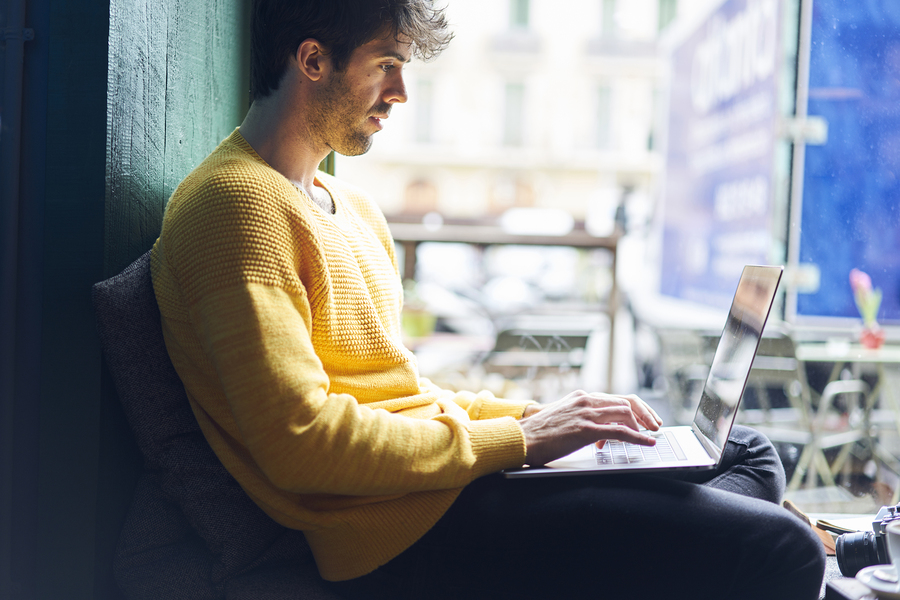 As you might have noticed, we're working our way through our comprehensive list of best content writing services. We profiled the top 10 a few weeks ago, and now we're providing you with an in-depth look at each contender. Which offers the best service for your needs?
This week we're looking at the number-six spot: Zerys.
Founded in 2007, Zerys is a content creation service that partners with other subsidiaries under Interactmedia, the parent company. It connects clients with a team of 20,000 writers, offering separate platforms for businesses and marketing agencies.
What's the Zerys Process Like?
Like most content mills, Zerys gives each writer on its platform a star rating. The rating is initially established by the editor based on the writer's sample, but ratings fluctuate as clients review the writers' work.
You'll need to decide whether you want to sign up for the pay-as-you-go plan, which means that you pay a flat rate for each piece of content individually, or subscribe to one of the higher levels of service. The DIY option that features premium support, for instance, gives you access to a "team of content marketing experts" who help you generate article topics, work with different writers, and create a content strategy. It involves an initial, refundable deposit of $250.
You can also select the White Glove level of service. There's a one-time fee of $295, plus a monthly package fee ranging from $285 to $565. You'll get strategy sessions, a dedicated editorial team, and other perks in exchange for your subscription.
When you need a writer to complete a project, you can submit a content order. You'll specify the amount of money you want to pay for the content and decide what star level you seek in a writer. The higher the star level, the more the writer demands, but the idea behind the ratings system is to identify the quality level of the work.
How Much Will You Pay for Zerys Content?
Prices vary widely on Zerys depending on the star-level of the writer, the research required for the work, the length, and your subscription level. For the pay-as-you-go service, you might pay as few as $5 or as much as $100 per piece.
You only have to pay for content that you approve. If you're not 100 percent satisfied with the content, you can reject it and receive a credit to your account.
What Do Past Clients Say About Zerys?
User feedback on Zerys's website frequently mentions the ease of communication for clients, the staff's professionalism, and the ability of writers to meet tight deadlines. Client comments are largely positive, though some customers indicate that it can take time to find a writer that meets your needs. For instance, one customer says, "Once you find the right authors, the service is amazing."
What Is the Editorial Process at Zerys?
If you want to have your content edited through Zerys, you'll have to pay extra for editing and proofreading. Most of the communication takes place between customers and writers; the writer submits the content and the customer either approves or rejects it. There is little in the way of editorial oversight or quality control procedures.
Similarly, you're responsible for publishing, distributing, and promoting your content. You can use the Zerys system to design your editorial calendar, but the company won't publish your content through WordPress or another blog, or otherwise take responsibility for pushing your content live.
You also won't know how well your content performs unless you track it yourself. Zerys doesn't offer analytical tools or traffic reports for content.
The White Glove service is different. This platform offers tools like publishing, formatting, and "multi-stage editorial review." It also allows unlimited revisions to your content.
You can work with the same writer(s) over and over again, or you can try new writers with each project you post. You're responsible for creating the ideas behind the content unless you sign up for a subscription service that includes ideation in the package.
When Should You Use Zerys?
Zerys might prove useful if you want to manage your own content marketing campaign or if you're interested in the more in-depth services provided by the subscription-level platforms. However, it all depends on which services you need for your content marketing efforts.
You might also like Zerys if you're willing to try out a few writers before you find one that meets your needs. Since the company doesn't personally vet its writers, you might find widely different levels of experience and skill among the talent pool.
Now that you're familiar with Zerys, you can look forward to our next review. The more you know about each content writing service, the easier it will become to choose a company that meets your business's precise needs.