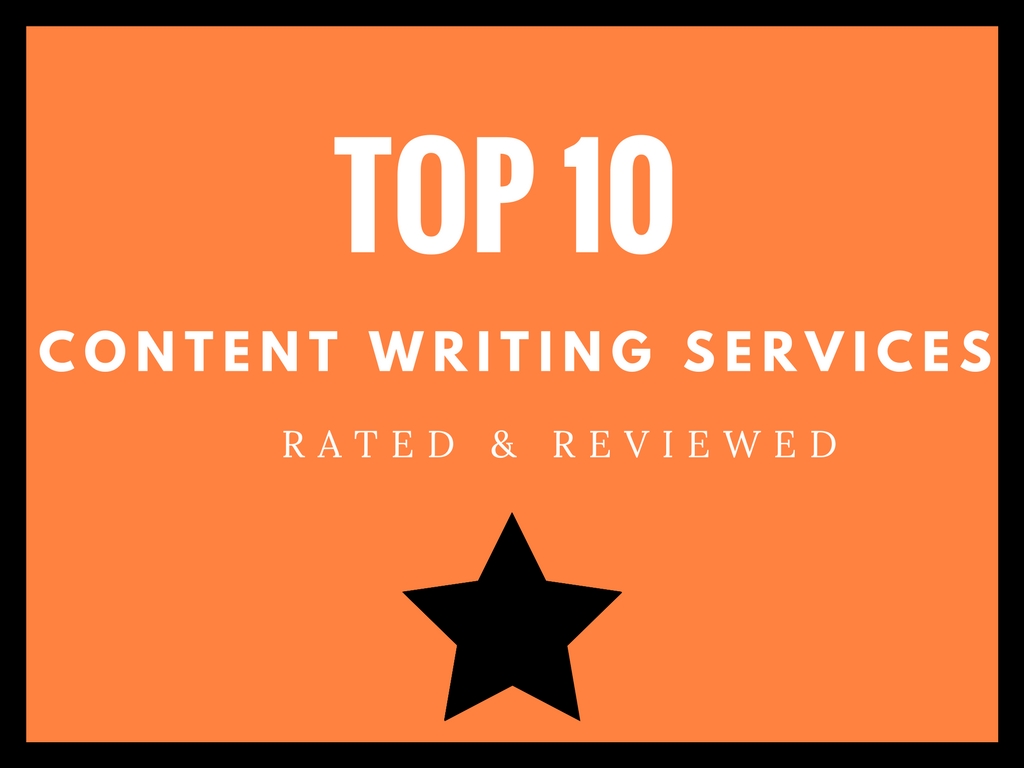 Finding an online content writing service is something that's simpler in theory than in practice. Find a great one and suddenly the world is a better place; the air is sweeter, food tastes better, and your laundry comes out brighter. On the other hand, choosing an inconsistent or inadequate content writing service can derail an entire project and needlessly complicate everything.
To help you evaluate your options, we've rounded up and reviewed ten popular online content writing services, starting with the best. Have a look at our summaries below, which include information about reputation, reviews, and pricing.
*Social Mention Strength is a metric used by Social Mention that indicates the likelihood that a brand is being discussed in social media.
1. Media Shower

Description:
Media Shower only works with professional journalists who have been thoroughly vetted and are knowledgeable on a huge range of topics. All content is reviewed by professional editors before it's sent to clients to make sure it meets quality standards.
When you order content through Media Shower, you are hiring a team of writers and a dedicated editor who will formulate a content strategy that will help you achieve your content marketing goals.
Pricing: Custom pricing based on industry, target audience, and length.
Customer Reviews:
"Content is Media Shower's strength. They are very good at finding interesting ways of talking about our business, and getting our users engaged with our blog."
"Definitely great value for the money … we have been using Media Shower for guest blog posting services, and the quality is what you'd expect to find from companies charging 2-3x as much. Highly recommended."
2. Upwork

Description: Perhaps you're wondering why Upwork has a higher domain authority score than Media Shower, and a lower Alexa ranking (which is like golf, in that lower scores are better), yet it's ranked after Media Shower.
Here's why. Upwork is huge and worldwide, and it is full of freelancers in every field. You might find a hidden gem writer who does what you want at great rates. However, because of the sheer numbers involved, you could just as easily hire a well-meaning, but unqualified writer, wasting time and money. Furthermore, writing is not professionally edited before being submitted for use.
Sure, you might find a professional journalist looking to earn some extra money on the side by moonlighting, but the risk of hiring someone only marginally qualified is simply too high for most clients to bother with. See our full review of Upwork here.
Pricing: Contractors bid on work at hourly or piece rates. For an established, well-rated article writer, expect to pay at least $38 per hour.
Customer Reviews:
"Based on our comparison of freelance platforms, TBC would recommend using Upwork for the following reasons:
• Low usage fee
• Tons of jobs posted (3 million)
• Tons of freelancers (9 million)
• Money-back guarantee"
"While Upwork offers payments guarantees for both employers and freelancers, it does not have mechanisms in place to hedge lowball job offers. In addition, the foreign competition pushes job values way below market value."
3. Writer Access

Description: WriterAccess.com offers blog posts, white papers, and other types of content, all of which is written by writers based in the United States. Clients can select among two-star to five-star content writers, paying more for higher rated writers. To order content, a client places a deposit, then finds writers, awards
bids, manages the workflow, and publishes the finished content. See our full review of Writer Access here.
Pricing: The pay-as-you-go option will have you paying anywhere from $0.02 per word to $2 per word, and there's an on-site calculator to help you estimate costs. They also have a number of subscription services with varying levels of content and managed services, with pricing from $39 to $749 monthly, not including content.
Customer Reviews:
"I want to rave about Writer Access! Their articles are well written by expert authors at a reasonable price in a timely fashion. What more can I say!"
"WriterAccess has made it easy for me to efficiently produce high-quality content. The speed and quality of the writers has been impressive." – both reviews via WriterAccess customer testimonials
4. Constant Content
Description: With Constant Content, you can either buy content that's already been written, or you can request custom content. To find pre-made content, you browse topic archives to find an article that meets your needs. If you want to request custom content, you fill out a form with information including things like word count, type of content, and a general description of the article. See our full review of Constant Content here.
Pricing: Though costs vary significantly, expect to pay $25 to $250 per custom flat-rate article. As for prewritten material, prices vary as well but tend to be in the $30-$50 range for around 500 words.
Customer Reviews:
Constant Content doesn't publish customer testimonials, but according to the site, "Quality is paramount and excellence is guaranteed. Constant Content doesn't deal in content that's average or subpar. We only sell the highest quality, most original content."
"We understand that original content is the driving force behind all successful SEO efforts. For that reason, all of the articles we sell are hand-edited by our professional editors and subject to authentication using the Internet's premiere plagiarism prevention tool, Copyscape."
5. CopyPress

Description: CopyPress offers content in numerous forms, including "Expert Content" that is heavily researched and educational, as well as product copy, eBooks, white papers, and press releases. Content is edited by professionals, but promotion and distribution are typically on your own. See our full review of CopyPress here.
Pricing: Depending on what type of content you need, you could pay as little as $5 for 100 words, or more than $100 for something more in-depth and researched.
Customer Reviews: "Easily the premier content marketing company out there. There isn't even a close second!" Chris Hooley, via Facebook
6. Zerys

Description: Ordering content from Zerys is a multi-step process. To start, you use system tools to tell Zerys' three- to five-star writers what you want. Then you post a title to the system's job board, or you can assign it to a specific writer. After content is written and submitted, you review it and if you approve, the content is released to you to publish. You only pay if you're 100% satisfied. See our full review of Zerys here.
Pricing: You can choose from a pay-as-you-go service where you'll pay anywhere from a few dollars to over $100 based on quality, length, and writer experience. Zerys also offers silver, gold, and diamond monthly plans that provide increasing levels of planning, content production with editing, and performance measurement with an initial setup fee and per-post fees.
Customer Reviews:
"Easy to set up projects and get the writing done. Very nice service."
"Excellent platform! After much research, our agency decided to give Zerys a trial run client content generation. After only 1 week we're beyond happy with everything this platform offers. The tools suit our needs perfectly, and the content we've received has exceeded expectation. We love that we can communicate directly with the writers to make sure we're all on the same page. We've decided to commit to using this platform ongoing for all external writing needs, which is a humongous help to our team." – both reviews via Zerys user feedback page
7. Textbroker

Description: Textbroker offers custom content through ten platforms, based on language. For example, textbroker.com is for content written in US English, while textbroker.fr is for French content. Textbroker ensures that the writers are actually from the target country of their platform. So Textbroker.com only works with US-based writers, for example. See our full review of Textbroker here.
Pricing: The self-service option allows clients to set the required quality level and price for text and make open orders available for bidding. Or you can directly commission a specific writer for your content and negotiate price and delivery with that writer. A third option is to create a hand-picked team of writers and set prices for their work. For open orders, you'll pay $0.015 per word to $0.072 per word, while direct commissions and team orders start at $0.027 per word.
Customer Reviews:
"I have hired these writers a few times for web content but the last time was just ridiculous. I selected one of the higher levels of quality and what I got was complete garbage. Seriously… it was obviously written by someone who was just trying to stuff the article with words to max out the budget." – Jean B. via sitejabber.com
8. iWriter

Description: iWriter lets clients request articles on any topic, ranging in length from 150 to 6,000 words. Fast turnaround time (as little as 30 minutes) is possible. See our full review of iWriter here.
Pricing: You can pay as little as $1.40 per article by posting your request along with what you're willing to pay.
Customer Reviews:
"Very good service. I order all my articles from here now and they all get done very quickly (usually no more than a day) and are totally unique! Great content for my website." – John S. via sitejabber.com
9. Articlez

Description: Articlez.com offers ezine articles, website content, press releases, custom articles, blog posts, and rewrites by a "100% American" writing team. Lengths from 100 words to eBook length and the company says their team gets a 99% approval rate by clients on first submission. See our full review of Articlez here.
Pricing: You'll pay from 5 to 9 cents per word, depending on the level of content you want, and press releases start at $69. Articlez also does article rewrites at a lower cost.
Customer Reviews:
"I just had my first Press Release order with you guys completed and approved. Very well written compared to others that I have received from other companies. Refreshing." – John Oszajca, via articlez.com
10. SEO Article Writing Pros

Description: SEOArticleWritingPros.com was founded in 2007 and claims more than 6,000 clients worldwide across most business categories. The company produces blog posts, web pages, social media posts, landing pages, white papers, press releases, and eBooks. You can place an order by phone or online in order to receive a free, no-obligation quote. See our full review of SEO Article Writing Pros here.
Pricing: Each order is given a free no-obligation quote based on content type, length, and schedule. Cost is typically 4 to 8 cents a word.
Customer Reviews:
"So far so good." – Rose, via seoarticlewritingpros.com
To Sum Up
When you need content written, you want the process to be straightforward, and you don't want to have to deal with inexperienced or incompetent writers or weird cost structures. We hope this information helps you evaluate online writing services, so you can make the right selection for your needs. With online content writing, there is definitely a "you get what you pay for" factor, but at the same time, there are platforms that overcharge simply because they can. Do your research, ask questions, and you can make the best decision based on your content requirements.
Need help with your content? Media Shower can save the day! Start your free trial today!