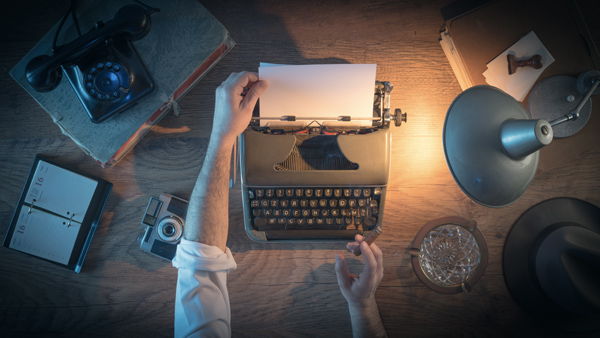 Are you looking for custom content? If so, you might wonder how you should source it. Do you hire an in-house writer? Find a freelancer on your own? Or create an account with a professional content writing service?
If you're interested in the latter, we're here to help. We conducted copious research and came up with a comprehensive list of the top 10 content writing services on the web today. Now we're working through the list one-by-one, providing you with more in-depth information to help you make an informed decision.
Today we're reviewing the number-four slot: Constant Content.
Overview of Constant Content
Launched in 2003, Constant Content is one of the oldest content marketplaces on the Internet. It debuted with a simple model: writers could post articles on any topic, and companies could buy rights (either exclusive or otherwise) to that content from the writer, and Constant Content took a cut.
It still follows that model, but it's also delved into other areas of content marketing.
Buying Pre-Written Content
Your first option is to select articles that writers have already created. You can search based on subject area, length, depth, and other criteria. You only get to see a truncated view of the content, however, which means you can read an excerpt of a paragraph or two.
This can prove problematic. Writers know that clients can only see the introductions to their articles, so they might not put as much effort into the rest of the article. Furthermore, you won't know what points the writer covered or what research he or she did until you process your payment. However, you do know how much the writer is charging for each piece.
Ordering Custom Content
Constant Content also lets you order custom articles, blog posts, and other pieces from writers. When you put in a request for content, you can make your request public (all writers can see it) or private (only writers you choose can see it). You'll specify the length, price, title or subject, and type of content, but beyond that, you don't have any input in how the writer fulfills the order.
This strategy might prove problematic if you're looking for very specific content. Unless you're familiar with the writer who accepts the assignment, you'll also have no way of knowing the projected quality of the work.
Setting Prices
Unlike many of the other content writing services we've reviewed, there are no standard prices at Constant Content. When you buy pre-written content, the writer sets the price; if you send out a request, you select a price.
Evaluating Writers
The Constant Content team takes a hands-off approach to account management. There is no editorial oversight or ideation process, nor do you have the option to set up custom campaigns for long-term content writing and distribution.
This service can work well if you're interested in one-off pieces of content for a specific purpose. However, if you need content on a regular basis, managing your account at Custom Content might become too taxing. After all, you have lots of tasks on your plate.
Reading Customer Reviews
Most of the reviews on Constant Content come from writers who submit work to the site, but several customers have posted to the company's Facebook account. The general consensus seems to be that, outside of technical issues with the website, most clients are fairly satisfied with the work they receive.
Constant Content appears to respond to complaints from customers. One client complained about depositing money and never receiving the work he ordered, and the company replied with a promise to issue a refund.
Deciding Whether Constant Content Is for You
Constant Content seems to work best for companies that want to manage their own content needs. They're not looking for editorial oversight or campaign assistance; they just want to order articles.
If you're seeking a more robust content marketing solution, you might want to look elsewhere. Many of the other companies on our list offer full-featured programs to help you design a custom campaign.
Keep checking back for more reviews of the companies we named on our list. We're looking forward to providing you with honest, actionable assessments of each service's offerings.