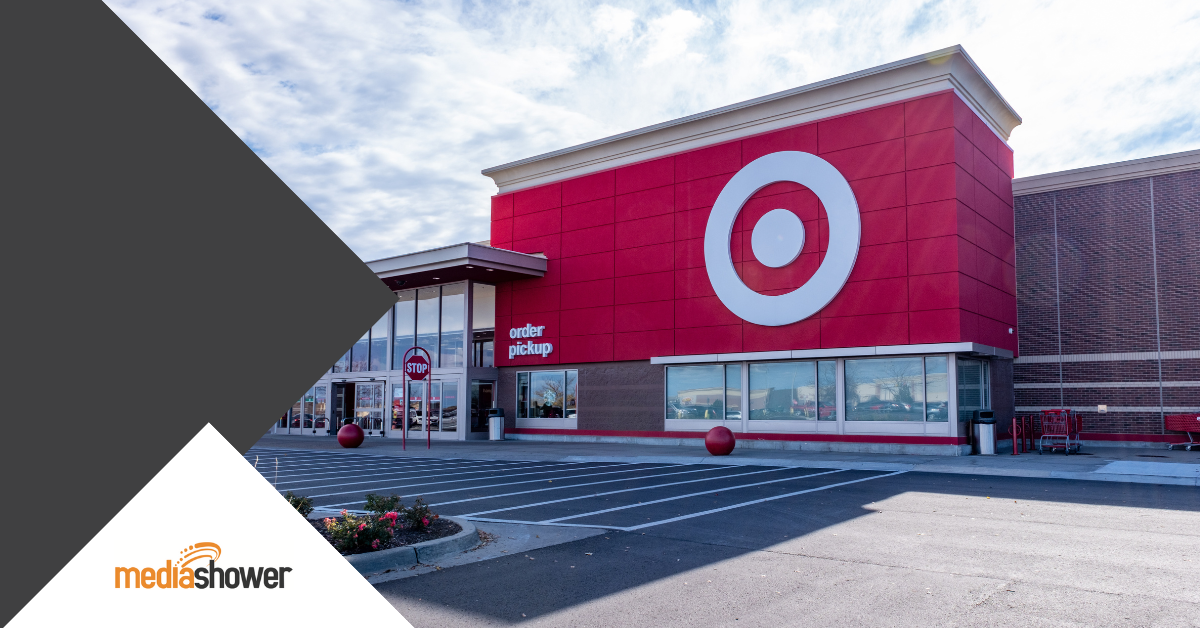 TLDR: Target first opened its doors in 1962 as a discount store, and has since grown into one of America's largest retail chains. Smart customer marketing has helped it continually hit the bullseye.
So What? From a terrific loyalty program to funny social media posts, Target has built one of the stickiest, most recognizable brands in America. Here's how they did it … and what smart marketers can learn. (Hint: it's about "finding your red.")
---
It's no secret Target is at the top of the ladder when it comes to retail success stories. In just 60 years, it's become one of America's most recognizable names in commerce, primarily through smart consumer marketing.
Target's marketing is a combination of razor-sharp branding, innovative advertisements, and deep understanding of customer behavior. Let's look at the strategies that drove Target from a discount store to retail royalty.
Create an Irresistible Loyalty Program
Loyalty programs are an incredibly valuable tool for any retail business. Customers are more likely to return to a store when there's tangible value for repeat visits, and loyalty programs are the classic value-add.
In 2019, Target introduced Target Circle, the company's loyalty program. It pays members to shop at Target, offering plenty of additional rewards and discounts. Joining is also free, making it even more attractive.
In its first year, the program gained mass traction and accrued 35 million members. Not just that, but customers enrolled in the program spent 2-5% more than those who weren't registered. When the average Target customer spends about $1000 per year, you can do the math.
If you want to boost repeat customers, consider introducing a loyalty program. It'll pay off in the long run! Pack in the benefits, and promote it aggressively.
Be Unique and Memorable with Your Branding
From the bright red bullseye to cleverly designed TV commercials, Target is not afraid to be bold. This isn't just about standing out, though. It's also about helping customers connect with, and root for, your brand.
Next to Walmart, Target looked like the underdog of retail. But unlike Walmart, it had style. Target used its color scheme and signature style across all products and advertisements, even using props in creative ways to make the marketing stand out.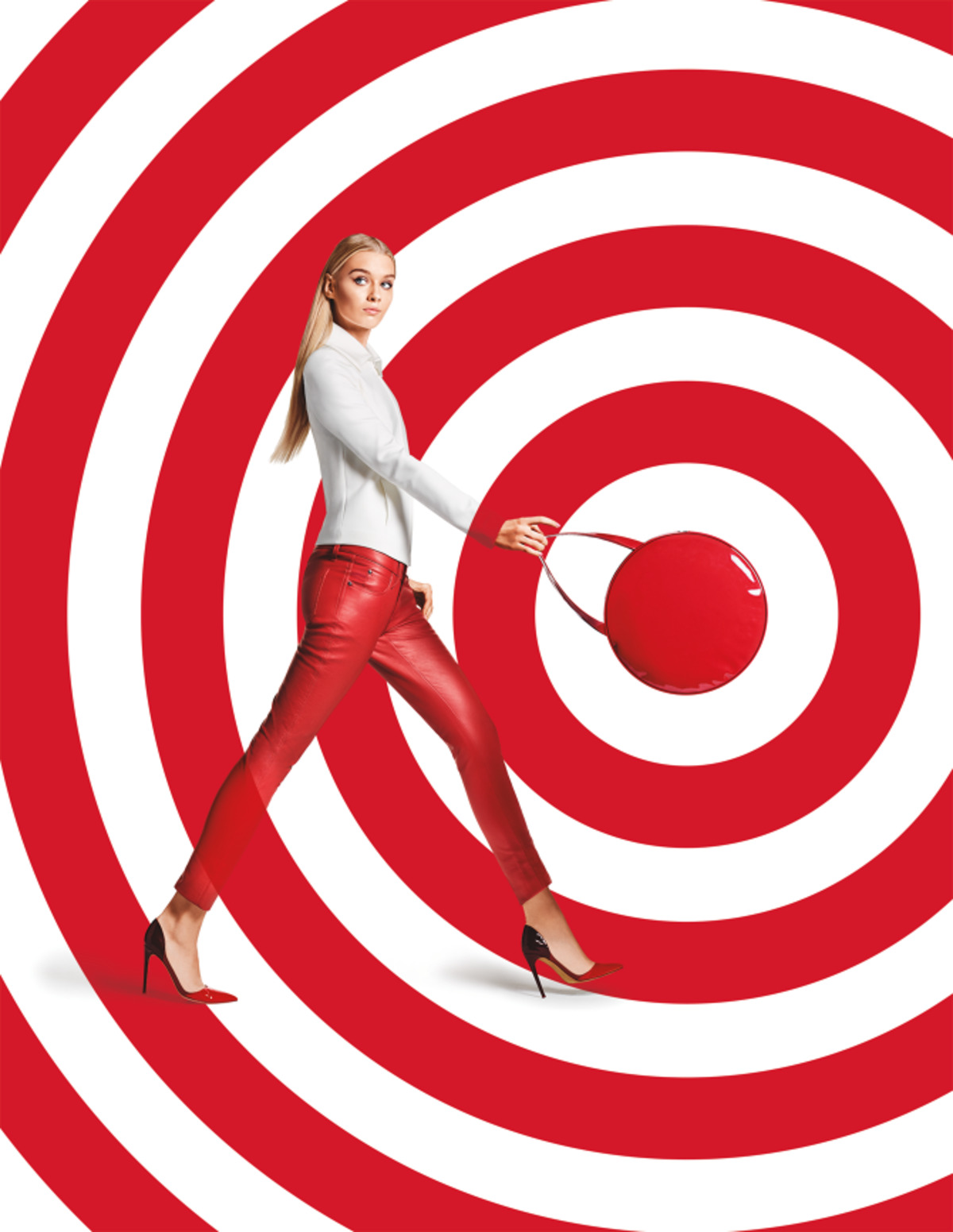 Target is the only store in the U.S. to use a red logo, making it the official red store of the American Red Cross. This approach made customers feel like they were part of something exciting they wanted to support.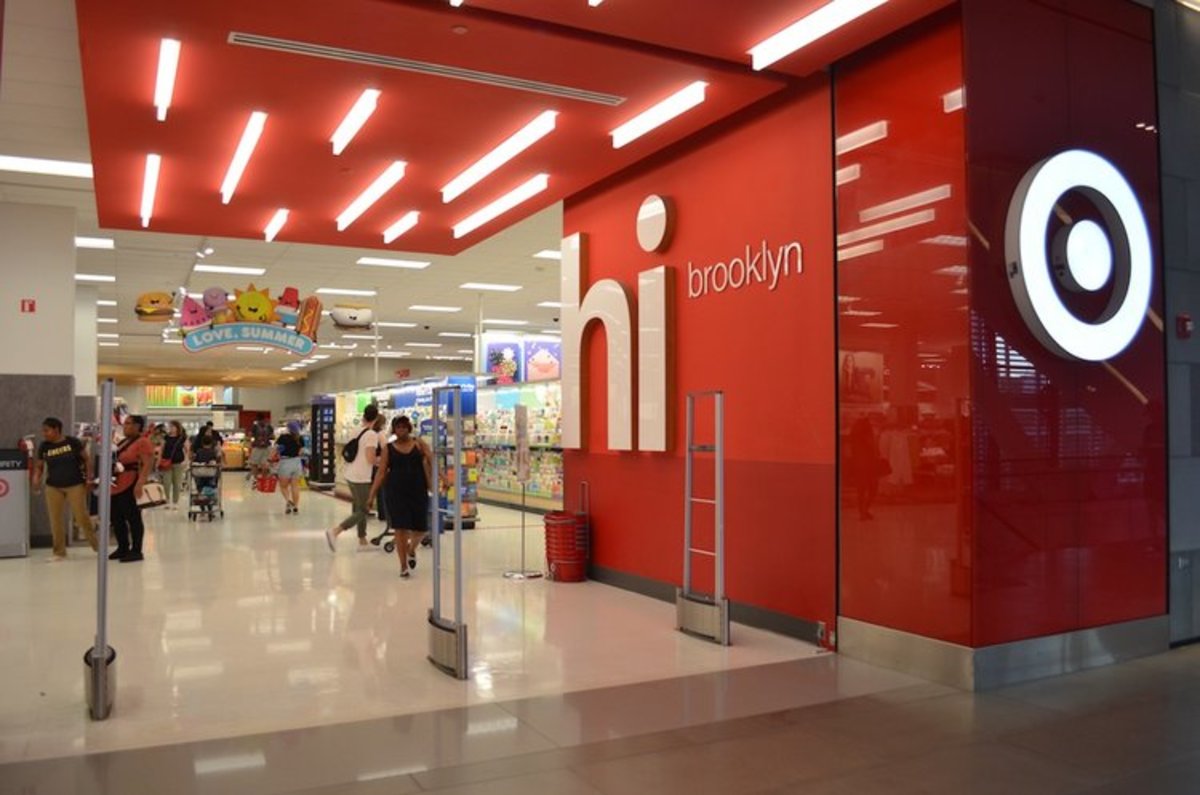 To make your brand memorable, identify your "red." It could be a color, a tagline, a word, or an image that'll capture customers' imaginations and make them feel connected with you. Repeat it endlessly.
Tell a Story Through Innovative Ads
Target has long been recognized for its creative and memorable ads that make it stand out from other retailers. Instead of relying solely on flashy visuals and discounts, Target uses storytelling to engage its customers.
Around every product category, Target creates an entire narrative. When it comes to dolls, for example, it tells a story of dolls being best friends to little girls, allowing them to explore the world and discover new things.
Similarly, for different holidays from all over the world like Eid-al-Fitr, Lunar New Year, and more, Target features families and individuals to give consumers warmth and familiarity that leaves them with lasting impressions.
You can use the same approach to create emotionally charged ads to make your product stand out from the competition. Craft a story around your product and share it with your customers. They'll be more likely to remember your brand, which can lead to increased sales and loyalty in the long run.
Utilize Social Media to Its Full Potential
Social media is a powerful tool for retailers, allowing them to connect and engage with customers in ways that would have been impossible ten years ago. Target takes full advantage of its social channels, engaging with its audience on several different platforms like Instagram, Twitter, and Facebook.
Target also involves its customers in its creative process by asking for feedback on everything from product suggestions to design ideas. This creates a two-way conversation and makes people feel like they're part of the brand's decisions and progress.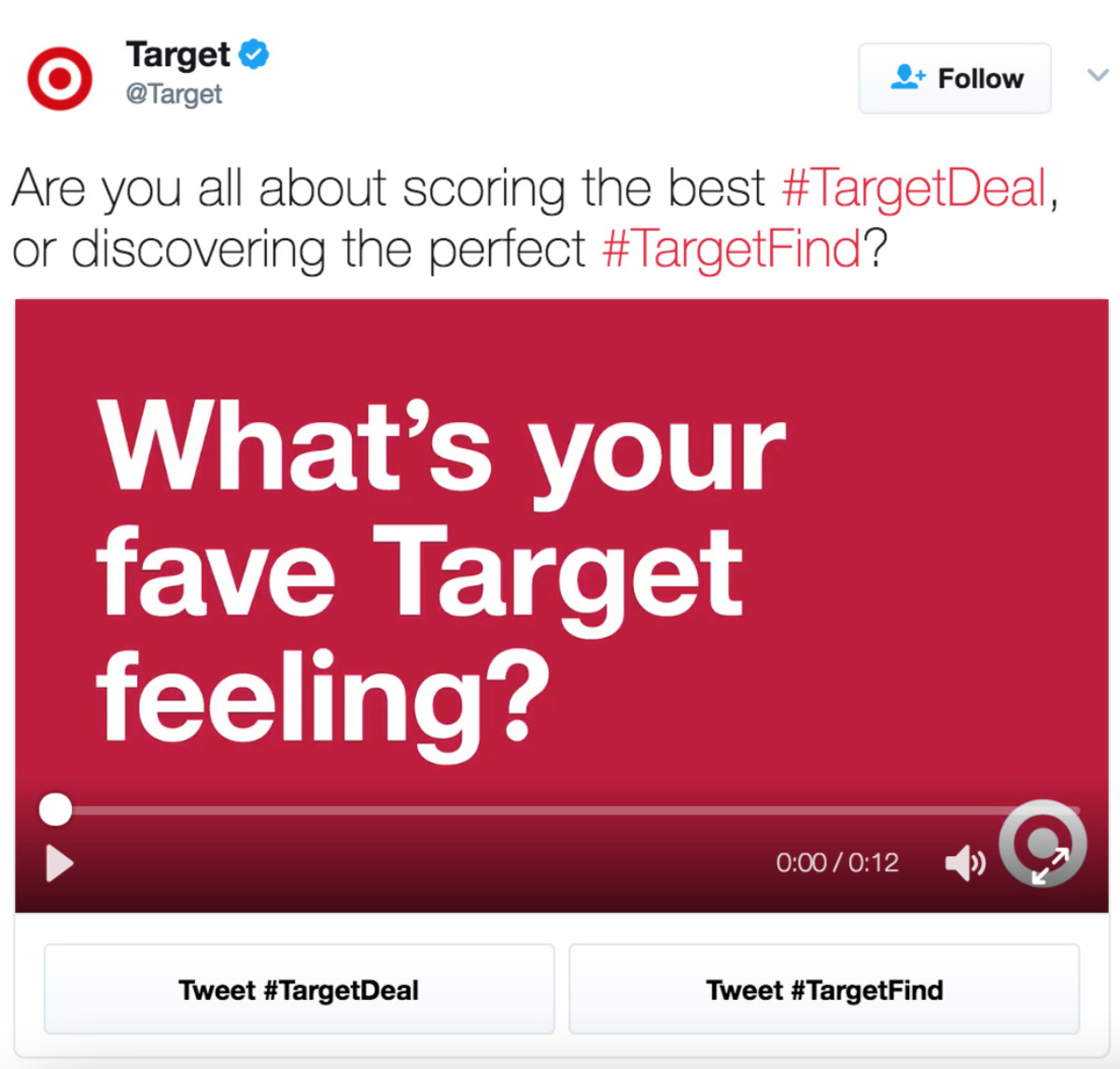 What really stands out is Target's social media tone. They don't just talk about Target's products; they also share funny stories and relatable content that makes customers part of a bigger community. You'd almost mistake Target for a friend or family member.
Take some notes from Target's social media approach and apply them to your own accounts. Invest in content that puts your brand's personality in the spotlight.
Create On-the-Ground Photo Opps
If you don't have the budget to invest in high-quality print ads, you can still make your brand more visible by creating on-the-ground photo opportunities. People love to take selfies and share them online, so why not give them a chance to do that?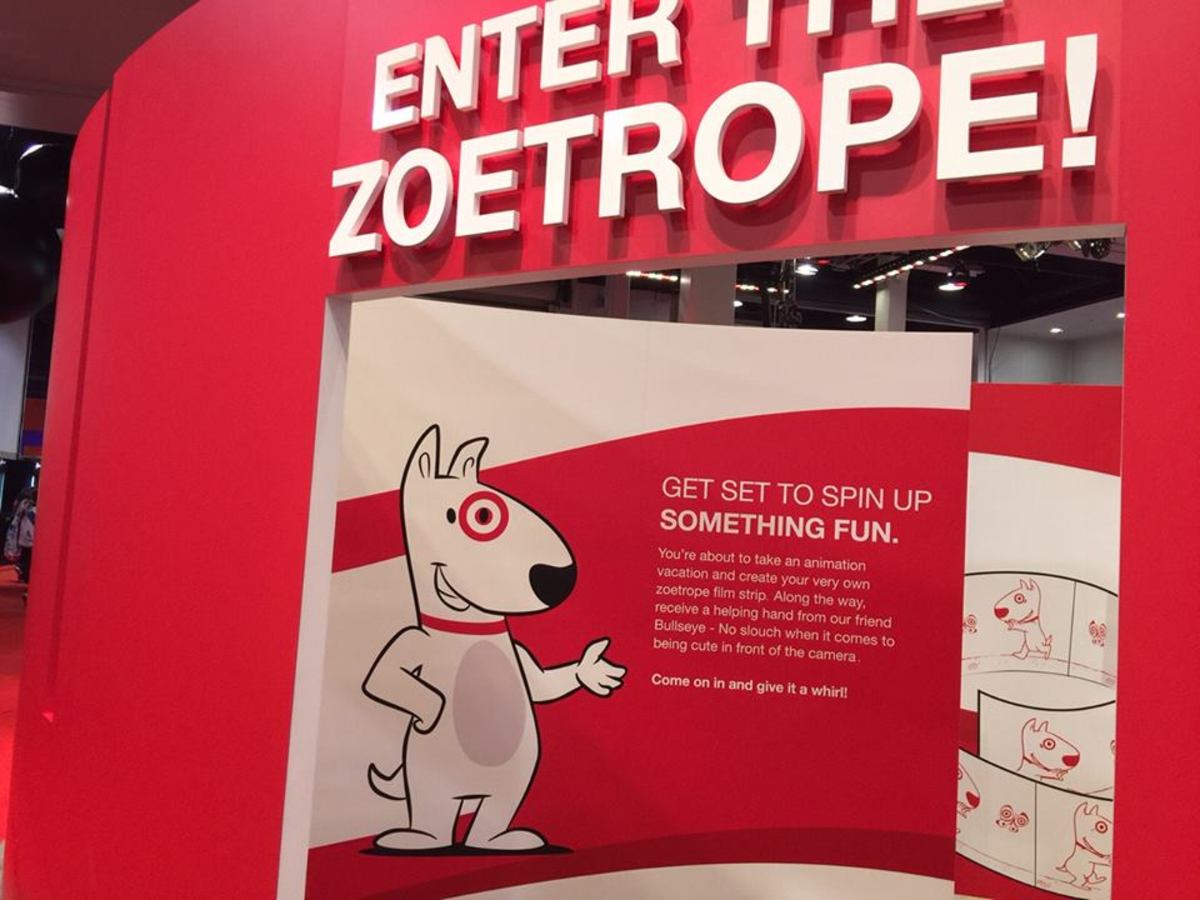 Target does this well by featuring interactive exhibits in its stores. For instance, the Target Dog, Bullseye, is the company's mascot and is featured in several photo opportunities throughout stores.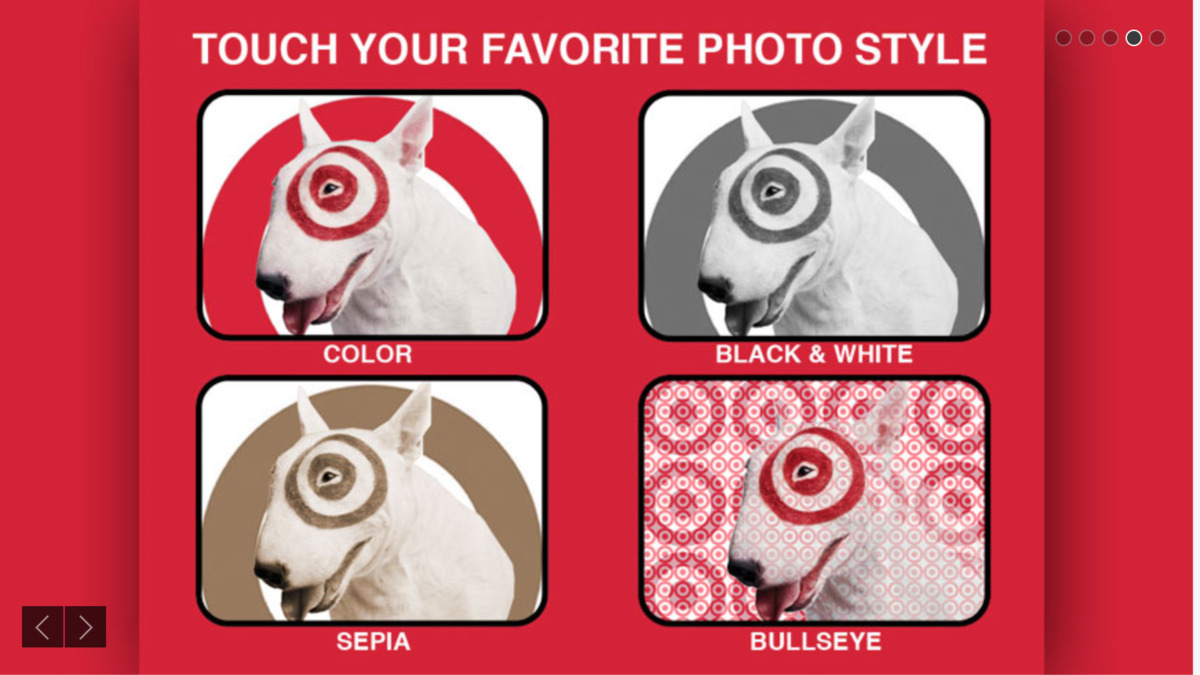 You can organize events like these in your own store or other locations where people can gather and take photos. Once they post these photos online, your brand will get the exposure it needs for free!
Final Thoughts
Target is the perfect example of how creative marketing can catapult a business into success. By thinking outside the box, the company has managed to create a loyal customer base that's constantly growing.
At Media Shower, we help brands hit the bullseye with style and precision, just like Target. To learn more about our content marketing services, contact us for a free trial.