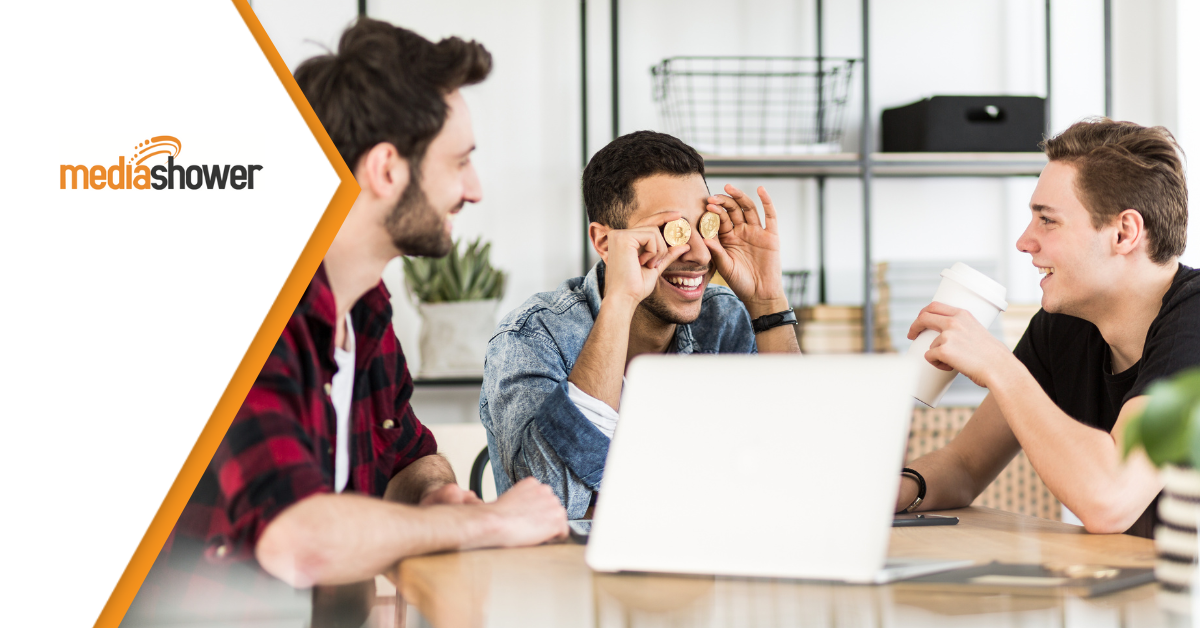 TLDR: Paxful has built an industry-leading bitcoin trading platform by focusing its core offering (just bitcoin, nothing else), investing in educational content (social media explainer videos), and working toward a social good (banking the unbanked).
So What? Paxful's story shows how businesses can benefit from doing one thing well, especially when they start with a strong "why," or shared social purpose. Read on to see what you can learn.
---
There are about 1.7 billion unbanked people in the world. These people lack access to bank accounts and other financial services.
Being unbanked means that you have to rely on cash, and you can't get a loan if there's an emergency. It can be difficult to open a bank account, much less buy a house.
Banking the unbanked is a global challenge, which is why organizations like the World Bank and the International Monetary Fund have made it a priority. One crypto firm, Paxful, is also doing its part to help with financial inclusion.
Paxful is a bitcoin trading platform, but it has a broad social purpose of making financial access inclusive for everyone. Its founder, Ray Youssef, experienced financial difficulties including homelessness before creating the company.
Because Paxful wants to help finance everyone, its platform has broad social media outreach in many languages. It also offers unusually robust payment and compliance features exclusively for buying, selling, and trading bitcoin.
Paxful's marketing works. Its revenue was about $96 million last year.
Social Media Marketing
Social media marketing is a powerful tool for any business. Since Paxful provides a digital service, it makes even more sense to use social media. The company is active on several social channels including:
Instagram
Facebook
Twitter
YouTube
Reddit
Paxful broadcasts in multiple languages and countries. This maximizes its ability to reach people everywhere. Paxful's social media strategy relies on two pillars:
Educational content
Content with a social purpose
Educational content helps Paxful in several ways. It shows that the brand is knowledgeable and competent. Demonstrating expertise is important with any product, but more so for financial products.
Good educational conetnt also gives users something to share with their network: many people now use social media as their primary information channel.
These explainers also make it easier to onboard new customers, which is especially valuable as bitcoin is a new technology that not everyone is comfortable using yet.
People who learn something from Paxful's educational videos will be more likely to use the service. In turn, they'll be likely to remain with Paxful long term.
Social Purpose
Having a social purpose is a great way to boost your brand while helping the world. Customers like knowing their money is going to something more than corporate profits.
The key is to market your purpose first and your brand second. This signals genuine care. As Simon Sinek says, Start with Why.
Paxful's main social purpose is to finance the world. This is their "why." They do things like building schools in developing countries to show how bitcoin and crypto can assist in financing important projects.
Focused Offerings
Some companies like to cast wide nets and provide many different services and products. Others prefer to focus their efforts on a single high-quality product or service.
Paxful focuses exclusively on bitcoin. Compared with exchanges like FTX and Binance that support hundreds of digital assets, Paxful has a smaller market, but this focus lets it do one thing well. Since bitcoin is far and away the most popular crypto asset, Paxful can focus on providing the best bitcoin services possible. Some unique features offered by Paxful include:
High-quality traders that must be registered, follow KYC compliance, and demonstrate good trading histories.
Over 350 separate fiat payment methods including cash, Venmo, PayPal, Apple Pay, and CashApp.
While Paxful may miss out on people looking to trade Ethereum or Dogecoin, its superior bitcoin features means it will get customers who want to trade with cash or Venmo. This furthers its goals of providing financial services to the unbanked.
Having a focused offering is a strategy many companies use. Consider brands like Crocs or Gorilla Glue: they have become practically synonymous with their product, to the point where other brands selling the same product are considered knockoffs.
Paxful is not yet at the stage of being considered the bitcoin exchange, but it's well known for what it does. Bigger exchanges that work with multiple assets like Binance are known more for their large collections of tradable assets.
Marketing Like Paxful
Paxful's story provides several lessons about marketing. First, providing educational content is a great way to draw people in, especially when using novel technology. It also helps provide credibility and expertise.
Second, displaying a social purpose elevates the brand to something more meaningful than a product. A strong social purpose can provide the "why" that can also focus your internal team and shareholders.
Third, a strong product focus can be better than casting a wide net. It lets you hone in on your core offering and make it the best in the world.
At Media Shower, we help financial and technology brands build marketing strategies to fit their needs. We have deep understanding of the Web3 and crypto space, which helps us create content that generates leads and sales. Click here to try our award-winning content platform for free.