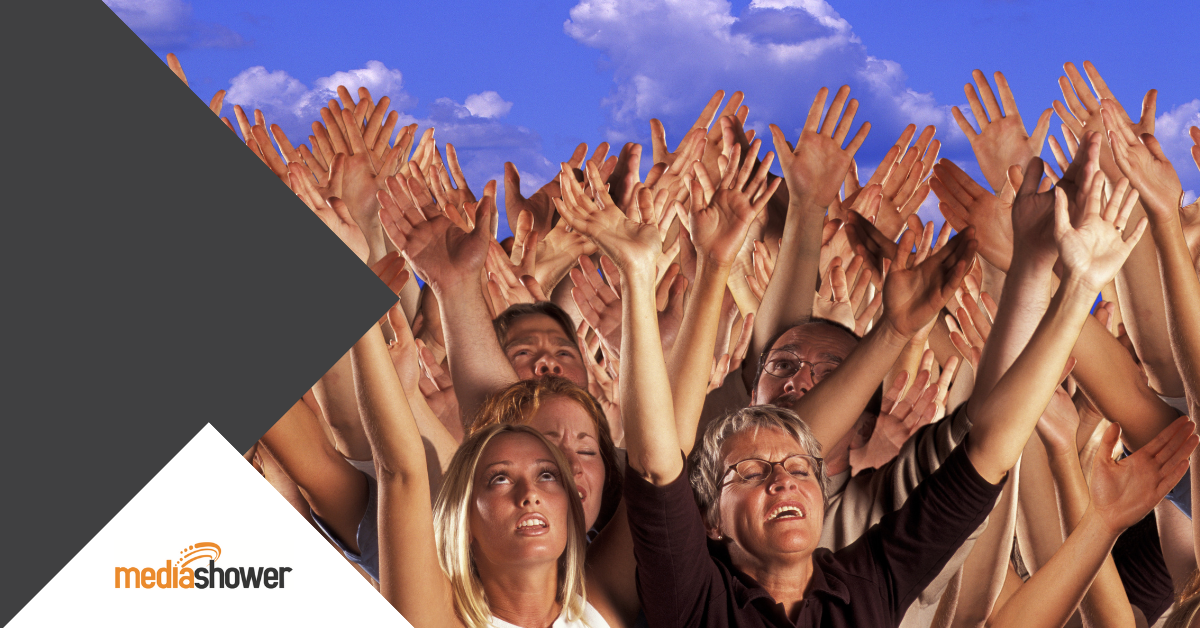 TLDR: Billy Graham and Desmond Tutu were both great religious leaders of their times. Graham spoke to bigger audiences than anyone in the 20th century about God's love and salvation through Jesus Christ, while Tutu spoke about the evils of apartheid from within a religious power structure that at times threatened him.
So What? Graham and Tutu used mostly different communication styles and techniques, but both were highly successful at reaching their target audiences. No matter your religious beliefs, here's what great communicators can learn.

---

Rev. Billy Graham and Archbishop Desmond Tutu were two of the 20th century's most iconic religious leaders and communicators. Both Graham and Tutu had profound impacts on the people to whom they communicated. Their respective messages literally changed people's lives at the deepest level: their faith.
How did these men accomplish so much during their lifetimes? They used specific communication styles and techniques to reach people and leave an impression. Some of these methods were similar, while others were vastly different.
Billy Graham: Simple Speaker, Crucial Message
Billy Graham was known for his Crusades, which were live events broadcast on television and later on the internet. He is said to have spoken live to 215 million people, more than any other person in the 20th century.
Graham's message was simple: people needed God's love and grace, and they could find both through a personal relationship with Jesus Christ. For more than 60 years, Graham never deviated from this message. Unlike other televangelists, he also lived a life of integrity that helped people believe he was sincere.
A big reason why Graham became so well-known is that he used new forms of media as they became available. He had a weekly TV show in the 1950s and later took his message to the internet. Graham became a personal confidante to presidents and even foreign heads of state. Queen Elizabeth II was said to have met with Graham at least a dozen times after hearing him preach on television.
Graham's message of personal salvation was a major factor in the rise of evangelical Christianity in the U.S. and other countries. Most people have heard about salvation and being "born again" today because of the prolific nature of Graham's crusades and their ripple effects through societies.
There is no estimate for the number of people who were touched through televised or live messages from Graham, but hundreds if not thousands of people came forward during each of his crusades to commit their lives publicly to Jesus.
Desmond Tutu: Truth to Power and the Healing of a Nation
Like Graham, Tutu had a simple message: the policy of racial separation known as apartheid was incompatible with a Christian faith, and had to be changed.
Tutu was promoted to general secretary of the South African Council of Churches in 1978, which allowed him to become a leading spokesperson for the rights of black South Africans. For decades, Tutu pointed out the injustice and cruelty of apartheid at a time when that policy was beginning to fall apart.
Tutu took great risk in declaring the evils of apartheid and calling for change. His close associate Frank Chikane was poisoned and almost killed by security forces, and at one point, Tutu was kidnapped by criminals who had orders to kill him.
Like Graham, Tutu spoke the truth, but he also used dark humor to get his point across. During speeches to the regime, Tutu often said, "Why don't you join the winning side before it's too late?" The people would laugh, defusing the tension of his rhetoric.
While Graham's message was one of personal transformation, Tutu's was one of societal change. Graham spoke about many different topics that related to his faith, but Tutu was more single-minded in his crusade to change an unjust and un-Christian political system.
Tutu also used emotion to communicate with people in powerful ways. As changes began to happen, Tutu would cry in public to show he was grieved about the previous injustices his people had suffered. His show of emotion helped people on both sides understand it was okay to be sad about the suffering of the people, and that only by showing and sharing their grief could they move forward together.
After apartheid ended, Tutu's message shifted to one of reconciliation and healing. As he'd always remained non-violent, he had the integrity to lead people on the healing journey they needed, rather than to allow anger to remain. If the breakdown and total destruction of South Africa did not happen when apartheid ended, it's largely because Tutu and others (like Nelson Mandela) advocated rebuilding and healing over destruction.
Graham and Tutu: Single-Minded Visionaries with Distinct Purposes
Graham kept his messages focused on God's love and salvation, while Tutu's faith was a catalyst to bring political change by challenging the status quo.
Both were single-minded about the messages they sought to bring to the people. They also communicated in different ways, yet with an underlying message of personal growth and societal change.
The legacies of these two men are far-reaching and did not end with their deaths — or with their public retirements at advanced ages. The entire South African nation and the lives (and souls) of millions will forever be changed by the communication of these two men.
At Media Shower, we use the expertise gained through decades of experience, and lessons learned from great communicators, to enhance your communications. Click to download our Media Manifesto.