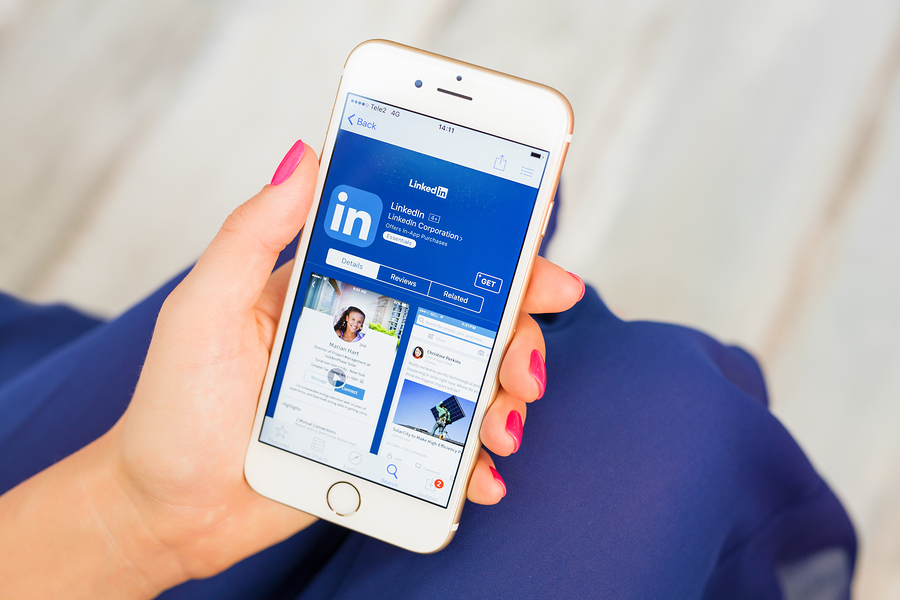 LinkedIn may have just traded in its stuffy corporate-suit persona for a hula skirt and party hat. The professional business-focused platform has just joined the ranks of shareable, social networks when it recently announced the introduction of its new feature, LinkedIn Video. LinkedIn Video offers users an updated way to share their experiences and perspectives with their network of connections to facilitate new and interesting conversations.
In August 2016, LinkedIn introduced the feature to 500 influencers to test it out. The testing revealed that the videos were shared 20 times more than other content types. This data suggests that LinkedIn Video can give content marketers new ways to engage with their audience and garner more brand exposure.
How Do You Use LinkedIn Video?
To post a video, you need to upload it from the LinkedIn app. You can either record a video from your phone and upload it later, or select an existing video from your phone.
You also do not need professional equipment to shoot the videos. All you need is your cell phone, but use a tripod if you want to record hands-free. Keep the phone steady and face the light so as not to create any shadows on your face (you learn that quickly after hitting age 40 and watching your face fall).
How to Use LinkedIn Video for Your Business
What types of videos should you post on LinkedIn? Here are some ideas based on LinkedIn's suggestions.
Show it – If you have any new technology or software that you want to expose to a larger audience.
Transport us there – Record videos at your next event or conference.
Teach it – Create videos of any tips or information you think your audience would find valuable and learn from.
Share It – Share your perspective on relevant news or industry topics.
Your Take – Create a video outlining new creative ideas or inspiration.
Video creators will also have access to the video's audience insights such as views, comments, and viewer location. Use this data to analyze your audience, pick up on trends and gauge your impact.
Aside from LinkedIn's suggestions, consider how you can leverage the videos to attract new business and engage your audience. I don't recommend posting any heavy sales-focused videos but you can still increase sales, leads and grow your brand by getting creative. For example, if you are launching a product, create a video demonstration of some key features and then view your analytics to spot any potential prospects. To grow your brand, use the videos to attract an audience directly on LinkedIn to establish yourself as an industry leader.
Prior to the launch of LinkedIn video, businesses would have to link to YouTube videos and direct people away from the platform. With LinkedIn video, your videos will be hosted on the platform so viewers can watch them on LinkedIn instead of being directed to another site. This keeps people engaged with you longer.
LinkedIn video ads? Yes, please! I imagine this isn't far off as well.
How the Social Platform Videos Differ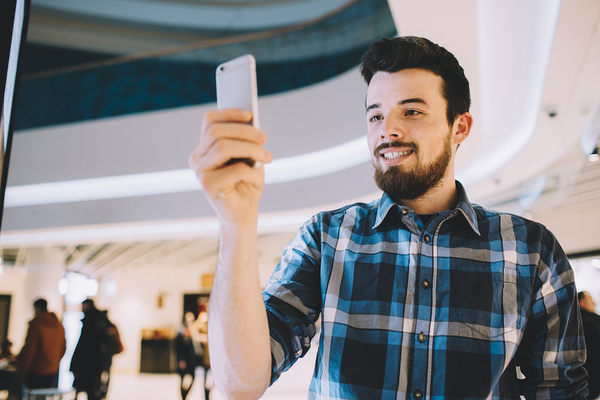 The goal is to keep this guy happy.
Though video does open up new opportunities for sharing, LinkedIn still isn't the place to publish a video of your kitten falling down the stairs or your latest discount fashion finds. Those videos are best reserved for Facebook and Instagram. LinkedIn videos, though they make the platform more shareable, should still be professional and focused on business affairs.  Show your personality but keep it professional. If you wouldn't say it to a colleague at a professional conference or event, don't record it on a LinkedIn video.
Don't get too stuffy, however. Be creative and keep the videos engaging. Also, avoid using video solely to sell your product. Keep it relational, educational and inspirational. Use LinkedIn Video to engage more people, build your brand and announce any cool, new happenings within your business and your industry at large.
Whether posted on LinkedIn or any other platform, videos are an integral component of a well-rounded content marketing strategy. If you need assistance planning your content strategy, we created a free content toolkit template to help you document your goals and plan your strategy. It also includes a bonus editorial calendar to help you track and schedule your content to keep it consistent. Want instant access? Download your free Content Planning Toolkit and Template here.