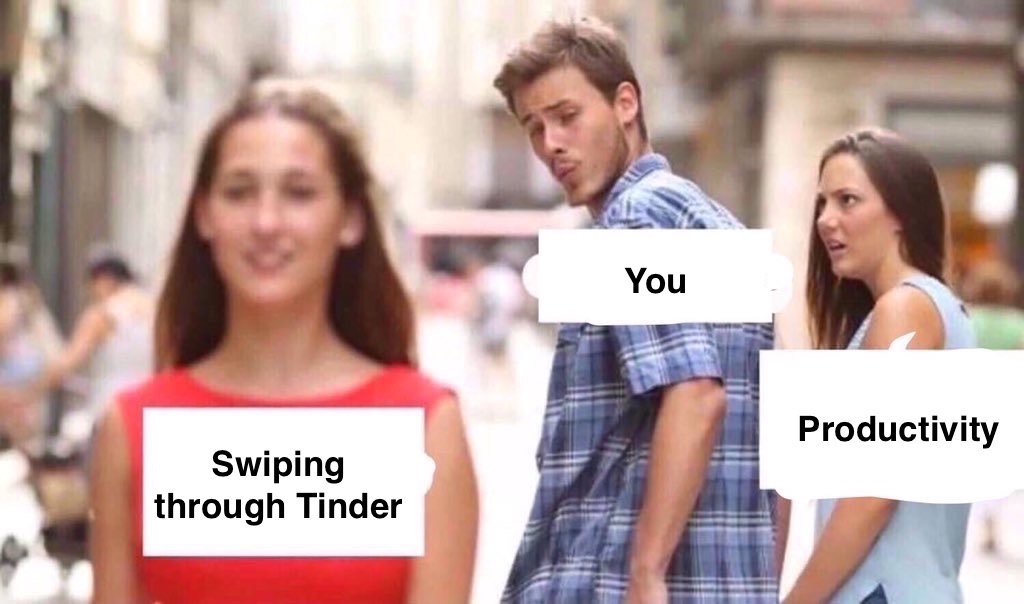 If you were on the Internet at all this summer, there is no way you missed the "distracted boyfriend" meme. You've seen the offended look on the woman's face as her boyfriend turns to admire a passerby. Once a user posted the stock photo on Twitter, others brought the meme to life.
The meme breathed new life into the world of stock photography and also inspired content marketing professionals around the globe. Everybody wants a piece of the pie when an instant success arrives on the scene.
Whether you are a content creator or are passionate about marketing, you can learn a thing or two from the success of the distracted boyfriend meme. Why did it take the Internet by storm? How can you use the same tactics to send your content soaring?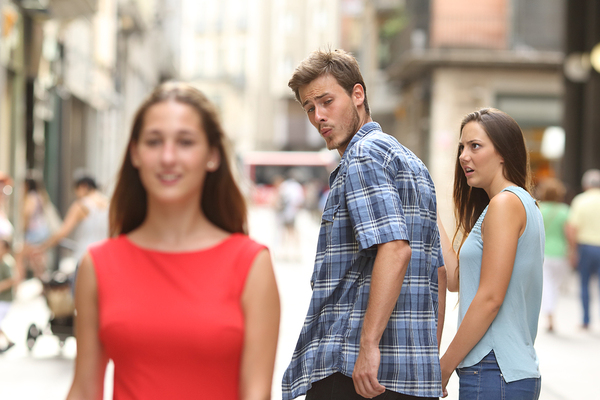 Even if you haven't seen the distracted boyfriend meme, it's easy to see why it became a hit.
Distracted Boyfriend Presents a Clear Story
Distracted boyfriend offers a clear-cut message. It is recognizable and gets straight to the point. A good meme is digestible in a matter of seconds, and distracted boyfriend fits the bill. Likewise, you can create clear content by following common standards of organization. Use bold headings and spacing that will attract the reader's eye.
Remember not to let your message become muddled. Make your point clear so that readers can breeze through without missing anything. The distracted boyfriend meme conveys a message with facial expressions and text to establish a consistent tone. Make sure your content does the same.
Distracted Boyfriend Is Accessible
Shutterstock, which holds some licensing rights to photos taken by Antonio Guillem, the man who took the original photo, was the first to move in. One Shutterstock employee made a template that anybody could use to produce quick memes. As an entity, Shutterstock accepted this in spite of the fact that they would not make money on the stock photo. Still, the template allowed the photo to be properly sourced.
Take a moment to consider the accessibility of your content. Is it consumable? Do you make interaction easy for your readers or clients? If not, it might be time to restrategize.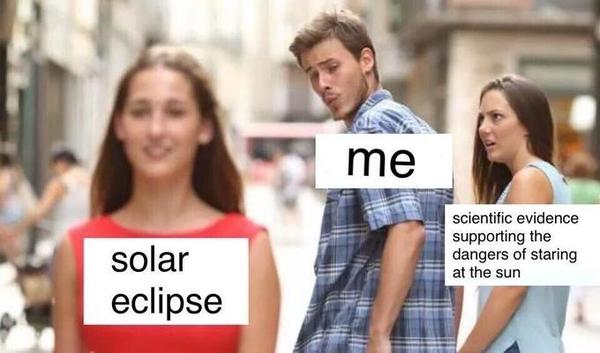 One of the many chuckle-worthy takes out there.
Distracted Boyfriend Is an Accidental Success
While he sells a whopping 1,600 photos each day, Guillem reports that the photo that inspired the meme was nowhere near a top seller. It was never intended to go viral, but that's part of the appeal. Distracted boyfriend was not created to sell. It was created to entertain.
Apply this to your content by creating with the intent to entertain or inform. Provide value to the consumer first. Content that appeals to the consumer by offering something in exchange for nothing does the real heavy lifting.
Even if the distracted boyfriend meme inspired you to plan to craft content with these concepts in mind, you might still have some questions. With the help of valuable tools, you can create compelling narratives using any media, and Media Shower is ready to help with a free trial!