The water skiers are barefoot. They're extreme. They're attention grabbing. But who are they?
This YouTube video pumps out several captivating scenes of barefoot water skiers doing some gravity-defying flips, spins, glides and jumps in the ocean, everglades and other waterways. Vibrant tunes seamlessly link the clips together for an all-encompassing audio visual experience.
Like so many YouTube videos, this one is designed to entertain, and to be shared. But unlike most videos, this one carries a subtle marketing message. It was not created by amateur social media enthusiasts.
So who are these talented water flyers? Who made the video, and what does it represent?
Hip Hip Vooray
The creative, visionary company who produced the video, Vooray, is an athletic apparel manufacturer, on a mission to create clothing that represents the life their customers really live. Their website features lots of pictures of everyday athletes in motion, from extreme sports stunts to hands-on community action.
The video portrays freedom, beauty, ability and achievement.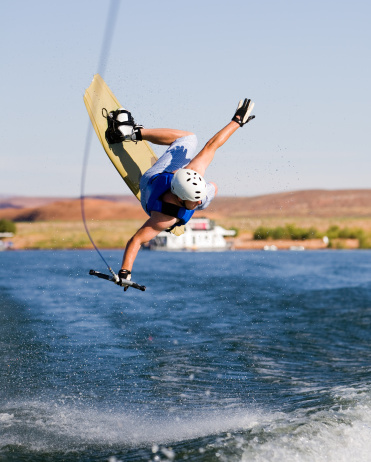 Vooray grabbed viewer attention in their video by showing its viewers something they don't see everyday.
From Advertising to Content Management
Gone are the days when corporations could only reach their customers and potential customers through thousand-dollar-per-minute advertisements where people need to voice their messages very, very quickly.
Today, companies large and small can take advantage of open platforms and social media to spread their messages far and wide through a host of very creative presentations. But it's not advertising. It's content management. There's a difference.
Video Content
According to Nielsen, Americans stream more than 15 billion videos every month. While classic television watching increased by .2 percent in one year, viewing of Internet videos increased by 35 percent during the same period, and mobile video viewing, by 20 percent.
Follow Vooray's Lead
Not every YouTube video gets seen, but Vooray followed the essential rules of YouTube success.
Vooray created content that people would want to see regardless of brand association. Its value goes way beyond that of a commercial, entering the realm of pure entertainment.
Not only is it entertaining, but it's inspiring and uplifting as well.
The video is shareable and has the potential to go viral.
It contains an unobtrusive but clearly visible promotion in the lower right hand corner, prompting viewers to take advantage of a discounted price on products.
The combination of entertainment and inspiration, with visible but subtle branding, make this a brilliant piece of content marketing. How has it inspired you?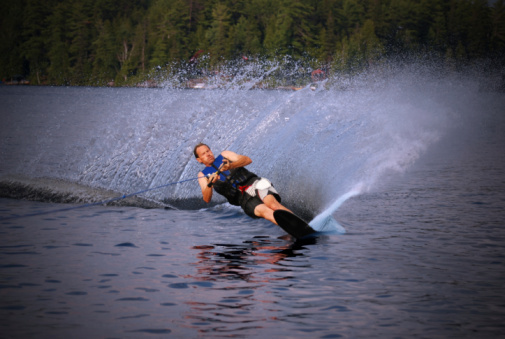 The Vooray video is energetic and inspiring, watchable and shareable.