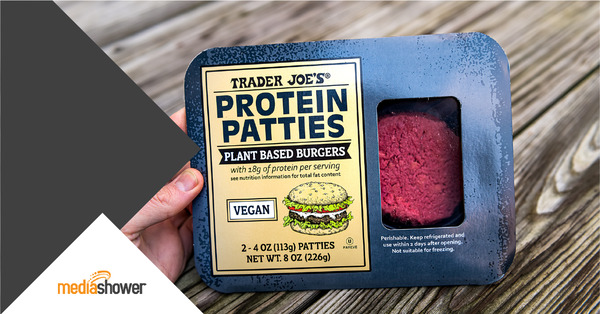 TLDR: Trader Joe's sells quirky, off-brand versions of everyday items. They win by making their shopping experience as fun and unique as possible.
So what?: Any business can copy the Trader Joe's model by making their shopping experience stand out from competitors.
---
People line up to see a concert, to vote, and to buy the latest iPhone. They don't usually line up to buy a box of cornflakes.
However, Trader Joe's makes people do just that. The grand opening of a new location often draws massive crowds and long lines.
What makes this even more surprising is that Trader Joe's sells almost no name-brand products. No Oreos; just Joe-Joe's.
What's the key to the company's success? Trader Joe's draws a huge following because of its fun and unique shopping experience.
Grocery stores rarely induce excitement. They are places you need to visit every now and then, like a bank or car dealership, but turning the produce aisle into a bright, quirky landscape will give people a reason to visit.
Trader Joe's doesn't have to do much "marketing" in the traditional sense. It lets its reputation as an offbeat grocery store precede it. It makes this happen through several strategies including:
Giving an old product a new name
Curating an eclectic mix of exotic items
Reducing choices
Creating positive customer-employee interactions
Their strategy works. In 2021, revenues were over $13 billion.
Making the Shopping Experience Fun and Exciting
Trader Joe's is not just a grocery store; it's a destination. People shop there for one-of-a-kind experiences.
Unlike most stores, Trader Joe's sells almost nothing but off-brand products, all under the "Trader Joe's" label. They are stored in bright, colorful packaging and given fun names like:
Everything But the Bagel Seasoning
Unexpected Cheddar Cheese
Gone Bananas Chocolate Covered Banana Slices
Employees write product prices and names in chalk, giving them a homy feel. Each product has a short piece of copy describing it written on the shelf.
Giving an Old Product a New Name
Most of Trader Joe's products are not unique. They just look like they are. Sellers produce generic products like corn flakes or olive oil and slap Trader Joe's labels on them.
Trader Joe's does this for a good reason. There are two ways to sell things:
Make normal things seem exotic.
Make exotic things seem normal.
In this case, they take ordinary products that everyone knows and turn them into exotic products with colorful packaging. Like a peacock strutting its feathers, this helps products stand out.
It turns out Trader Joe's also does the opposite.
Curating an Eclectic Mix of Exotic Items
Mango Joe-Joe's. Chocolate Hummus. Birthday Cake Popcorn. Philly Cheesesteak Baozi. Chocolate Lava Gnocchi… These are all real products Trader Joe's has served in the past. The company's quirky names help add to the ambiance of the place. Products like these are scattered throughout the stores, mixed in with more conventional items like pasta or milk.
Trader Joe's excels at making funky items seem normal. They do this in a few ways:
Curating high quality food.
Selling items on a limited basis.
The fact that these unusual dishes taste good goes a long way in selling them. Keeping them on a seasonal or limited basis means customers won't get bored or sick of them. You can probably only eat so many Mango Joe-Joe's a year.
The regular circulation of novel products helps bring people in week after week. Without knowing exactly what to expect, customers leave their shopping lists open ended. This lets them try out the latest confections.
Reducing Choice
A typical Trader Joe's store only sells 4,000 items. That's about 10% of what typical grocery stores sell. Rather than losing revenue, this practice helps create more enjoyable customer experiences.
Consumers often face too many choices, not too few. All the decisions they make can lead to serious choice fatigue. Thus, shopping at Trader Joe's can feel streamlined and lucid compared to traditional grocery stores.
Creating Positive Customer-Employee Interactions
Trader Joe's employees actively engage with customers and help them find new products. They even restock shelves during open hours. This makes shopping less convenient, though it increases the likelihood of bumping into one another.
The customer service staff forms the front line of a business. Staffers' faces are often the only real company faces a customer sees, and their behavior can make a big difference.
How does Trader Joe's get such good employees? The biggest is by paying them well. The founder of Trader Joe's, Joe Coulumbe, said the best decision he ever made was to overpay people. To date, employees can earn $40,000 a year… Not bad for a grocery clerk salary.
Well-paid employees are happy employees. Happy employees create happy customers.
How to Market Your Brand Like Trader Joe's
You might say Trader Joe's does everything backwards. They sell an eclectic mix of unusual off-brand products and overpay employees. This works fabulously because this creates unique shopping experiences.
Engaging customers with Trader Joe's methods are simple. Make your shopping experience as fun and unique as possible. Make it so customers will go out of their way to visit your store.
This strategy can work for any kind of business. Serious products, like finance or healthcare, may not benefit from all the quirkiness of Trader Joe's, but even a little bit can help you stand out from competitors.
On the other hand, "fun" industries like gaming or entertainment can benefit from high amounts of quirkiness. In this case, your competitors will also create fun experiences.
To brainstorm ways to make your shopping experience more fun, consider what Trader Joe's has already done:
Overpaying employees and encouraging them to joke around with customers.
Making stores and its website bright and colorful with splashes of eccentric decor.
Using creativity to make old, boring products into exciting items.
Selling a curated mix of exotic products alongside normal goods.
Giving customers small numbers of quality options.
Media Shower helps brands build customer engagement strategies to fit their needs. We know how to communicate with your customers.
Our team understand the ins and outs of the strategies employed by companies as diverse as Starbucks, Red Bull, and Alibaba. This helps us to craft a unique plan for you.