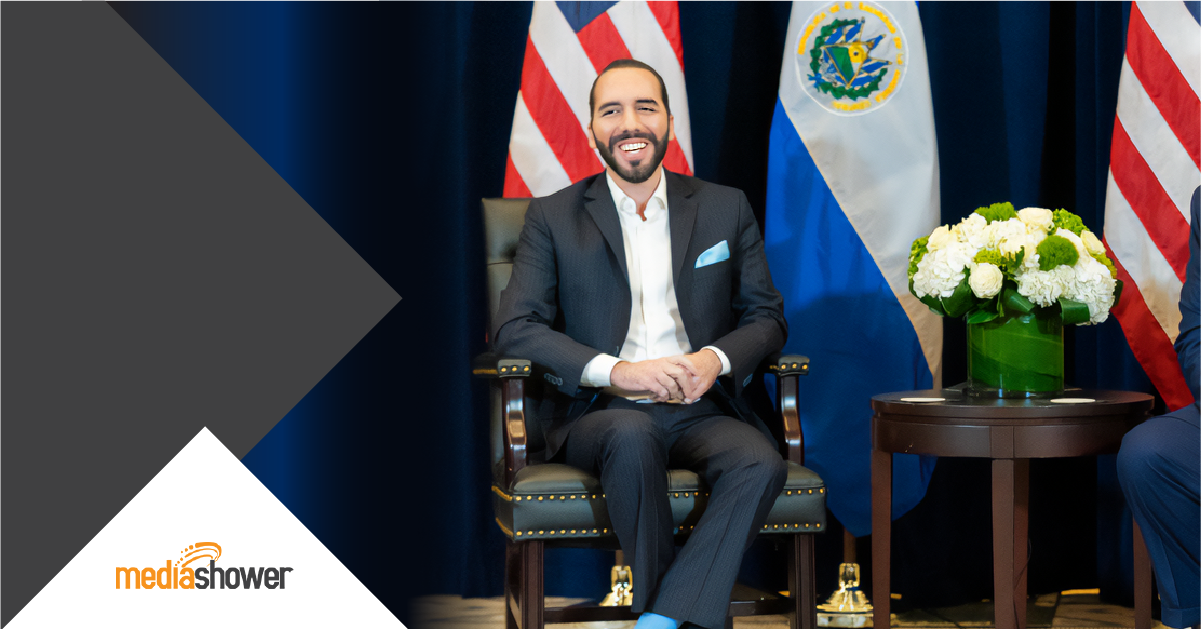 TLDR: When it comes to communicating the importance of bitcoin and cryptocurrency, El Salvador's president Nayib Bukele is a pro. Since taking office in June 2019, he's been an outspoken advocate for the adoption of cryptocurrency and bitcoin in his country. His impact has gone beyond El Salvador, however, as his leadership on the issue has inspired other countries to explore crypto's benefits.
So What? Bukele has played a vital role in bringing cryptocurrency and bitcoin to the forefront of public attention. Thus, his communication tactics are worth studying. Whether he's tweeting about the benefits of bitcoin or speaking at crypto events, he's always making sure his message is clear and accessible to people of all backgrounds. Here's what we can learn from him.
---
Introduction:
Bitcoin and cryptocurrency are rapidly becoming hot topics worldwide, with many leaders taking steps to explore their benefits and promote adoption. When it comes to communicating the importance of these emerging technologies, no one has been more influential than President Nayib Bukele of El Salvador.
Bukele has been a vocal advocate for crypto and bitcoin. He's used his platform to spread awareness about the benefits they can bring to people worldwide. Through regular tweets, media appearances, and speaking engagements at major conferences, he's proving communication can be a powerful tool in promoting adoption.
Bukele is a role model worth following. That's why we've analyzed his most effective communication tactics so you can explore how to apply them to your own business.
Keep It Simple
When it comes to complex topics like cryptocurrency, it's important to understand that not everyone's an expert.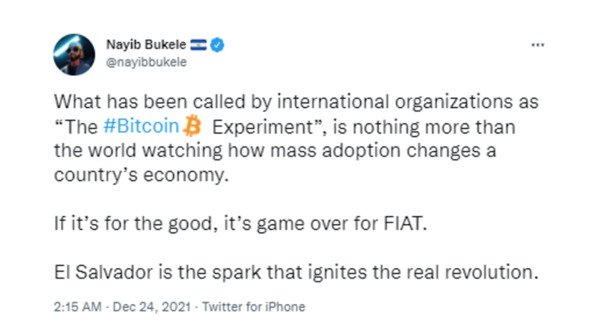 Bukele understands this better than anyone. That's why he regularly uses Twitter to share his thoughts on crypto in a way that is easy for people of all backgrounds to understand. His communication is simple, concise, and to the point.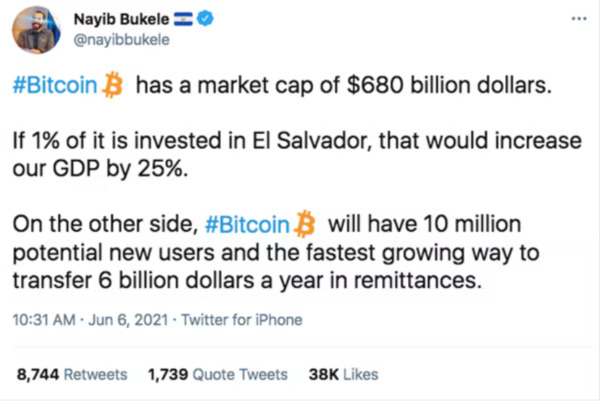 This kind of straightforward messaging is key to getting people interested in crypto who might otherwise be turned off by its complexity. When communicating a message to your audience, keep it direct so everyone understands what you're saying.
Make It Personal
One of the main reasons Bukele's message has resonated with people is he makes it personal. He speaks from firsthand experience about how crypto can benefit his country. In doing so, he's cultivated an authentic, relatable tone.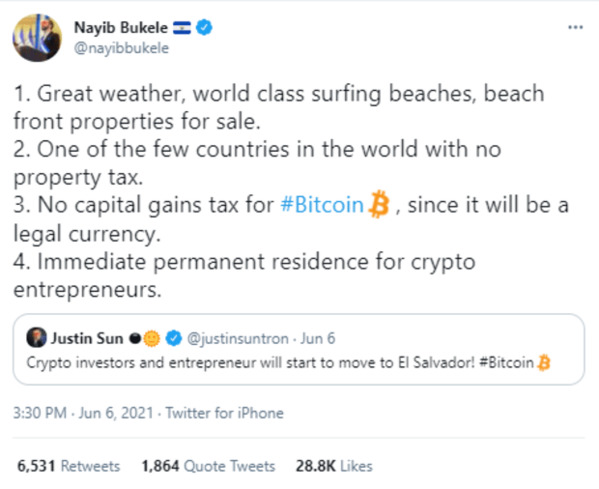 This personal approach is effective as it helps people connect with your message and makes them more likely to listen to you.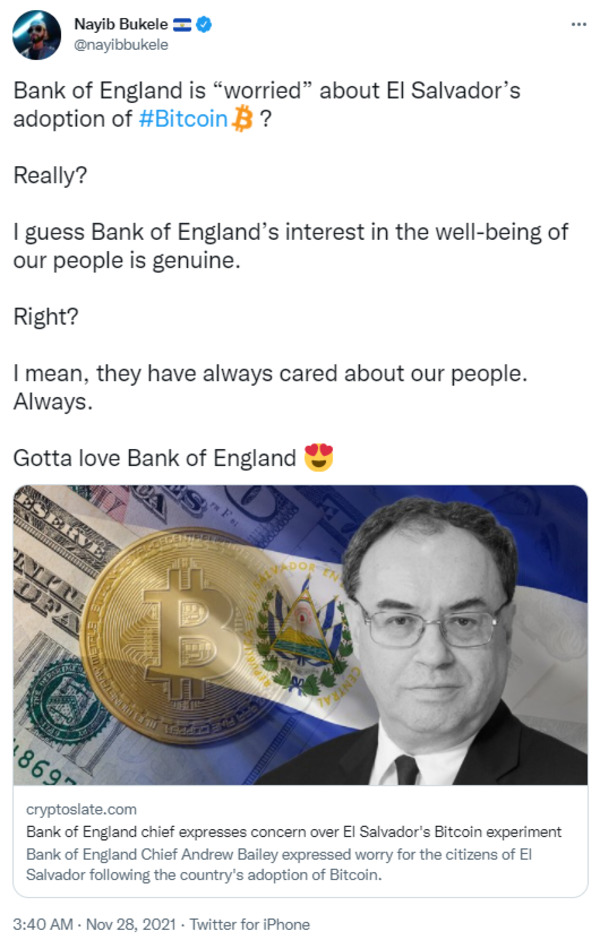 Whether you're writing a blog post or tweeting about the latest industry developments, infuse your voice and experience into your content to keep things engaging and relatable.
Get Involved in the Community
Another reason Bukele is so successful is because he's actively involved in the crypto community. He attends major conferences, speaks about issues that are important to him, and participates in online discussions regarding bitcoin and blockchain.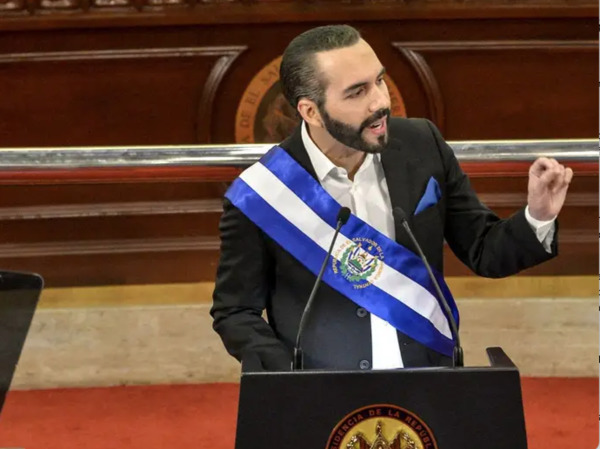 This level of involvement is essential to building trust and credibility with your audience. It shows when you're passionate about something, and people are more likely to listen when they see you're invested in the topic.
If you want to be an effective communicator, get involved in your community and participate in conversations around you in relation to what you're passionate about. Whether you're speaking at an event or writing an article, your passion and enthusiasm will set you apart from everyone else.
Lead By Example
Imagine if Bukele was talking about the benefits of bitcoin and not actually using it. That would send a weak message.
Instead, he puts his money where his mouth is by investing in crypto and using it for transactions whenever possible. This kind of leadership by example is essential for effectively communicating your messages.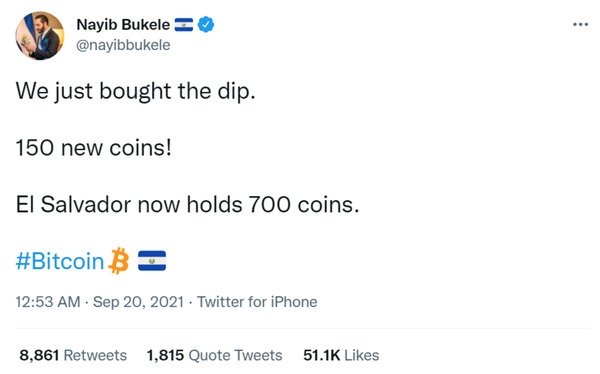 If you're trying to promote something you believe in, it's essential to lead by example and use the product you're talking about. This will help people see the value in what you're saying and make them more likely to listen.
Actions always speak louder than words. Your actions need to back up what you're saying if you want to be viewed as credible.
Brand Yourself
One of the benefits of being a prominent figure in your industry is that you get to brand yourself. The best way to do this is by creating content that reflects who you are and what you stand for. This builds and strengthens your personal brand.
Bukele has done this by using his powerful Twitter presence to share his thoughts about bitcoin and blockchain. By creating content that reflects your values, you can effectively brand yourself as a thought leader in your industry. This will help you reach more people and leave bigger impacts.
Bukele goes a step further with his backward baseball cap, which has become a signature symbol of his personal brand. It signifies his down-to-earth approachability.
If you want to be an effective communicator, brand yourself in a way that reflects your values and goals. By doing this, you'll reach more people and make a more significant impact.
The Takeaway: Authentic Communication Can Change the World
In taking an authentic approach to communicating the importance of bitcoin and cryptocurrency, Nayib Bukele has become one of the most prominent voices in his industry.
To effectively communicate your message, take an authentic approach, get involved in the community, and lead by example. Also, brand yourself to reflect your values. You can then change the world as Bukele has done.
At Media Shower, we understand the importance of effective communication. We can help you develop a message that will resonate with audiences. Contact us to learn more about how we can help you achieve your communications goals.