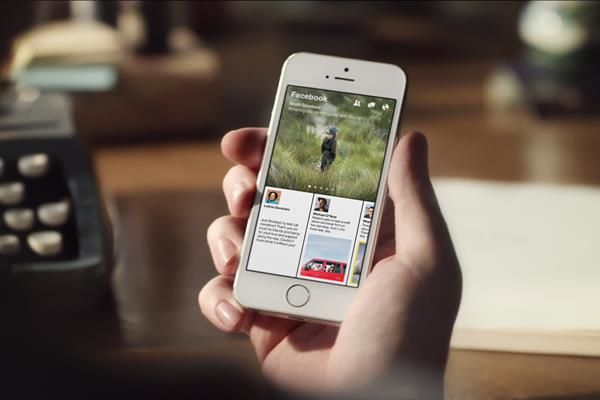 Online advertising is changing all the time. New innovations push advertisers to reconsider how to convey their brand to their customers. One such innovation is Facebook Canvas, a new advertising medium that lets advertisers combine gifts, videos, text photos and more. These interactive multimedia ads are not just engaging, but also offer ways for brands to really incorporate fuller stories into their ads.
And so far it's been working: Carnival Cruise Line saw Facebook users spend almost 3 minutes on Carnival Cruise's ad, and 50% of those who opened the ad scrolled through all the way to the end. Overall, Facebook Canvas advertisers have seen two times the amount clicks compared to regular ads. How can content marketers take advantage of these new advertising units?
Mix and Match Media
A huge benefit of this type of ad is that you can include different types of media in a single ad. Much like a Snapchat Discover story, you can include text, then have viewers swipe for a video, then feature a graphic, and so on. You don't need to rely on a singular type of image to get your story across. You can even overlay text on a video, making for a more interesting experience.
Make it Interactive
So far, users have actually been engaging with these ads. That means they are clicking through to read full articles, watching the full videos, and so on. Therefore, advertisers should strive to make their ads as interactive as possible, such a requiring users to swipe down to keep reading. Better yet, try having multiple options depending on which direction they swipe. Include buttons users can click to learn more, buy your product, and more. Try to think about the different ways users can actually be involved with the ad, rather than just passively watching it.
Pick Great Images
With Canvas, images take center stage. People can scroll through images, turn their phones to view sweeping panoramas, and even zoom into photos. This gives advertisers a chance to really take advantage of the images you use. You can include compelling infographics people can zoom in on, or eye-catching photo-series that tell a story. Compelling images will make your advertising more interesting, and the fast-loading design of Canvas means you can use large, high-quality images without worrying about buffering times.
Tell a Story
Like great content, Canvas ads should strive to tell a full story. A banner ad limits you to 15 seconds of motion, but Canvas ads can be longer and more immersive. For example, this Gatorade ad tells the story of a 21-piece mural constructed in NYC. A time-lapse video shows the progression of the mural, and users can swipe down to see the meaning of the various pieces of the mural. Overall, the ad helps illustrate the full story of Serena Williams' 21 tennis championships…sponsored by Gatorade, of course!
There are a lot of ways marketers can use Facebook Canvas, many of which are still yet to be discovered! As with any new form of marketing, there will be a bit of a learning curve, but if content creators rely on quality images, compelling storytelling, and interactive content, they will likely find success with Facebook Canvas! You can visit Facebook to see for yourself how these ads work.
Want some help getting started on your content marketing? Try our free trial.