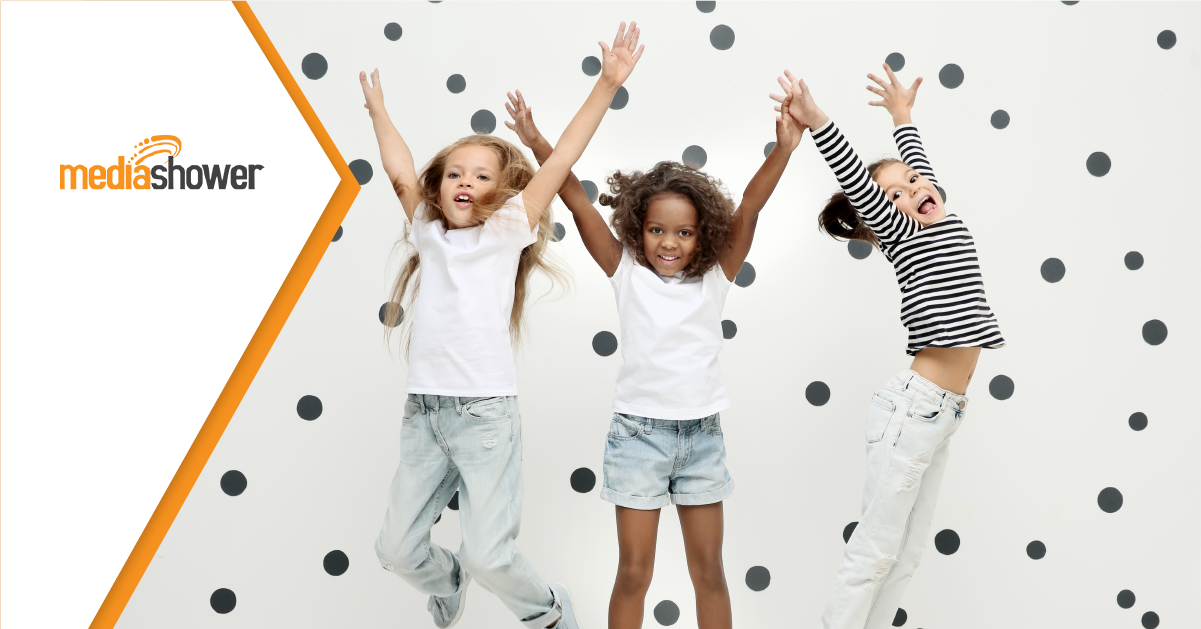 TLDR:  Carter's has been a leading force in the American children's clothing industry for 150+ years, outfitting generations of families with stylish and affordable clothing. Despite facing two world wars, a radical change in shopping habits, and several different owners over its lifetime, the brand has thrived.
So What?  The secret to Carter's longevity lies in its ability to adapt. The company has never been afraid to reinvent itself, whether by revamping its customer experience, leveraging technology, or tapping into the digital world. Here's how it's survived through multiple generations and periods so you can take notes for your business.
---
Introduction:
Carter's was founded in 1865 by William Carter. He started the company as a small tailor shop in Boston, Massachusetts. Today, it's one of the largest children's clothing retailers in the world, with over 1,000 stores across America alone. The company has come a long way since its humble beginnings, but its success is a testament to its ability to adapt and change with the times.
It's because of this adaptability that Carter's has thrived for so long, while still remaining true to its core values of quality, value, and service. Here's how this iconic brand has managed to stay relevant from the Civil War to the present.
Provide an Omnichannel Experience
In the early days of online shopping, many companies struggled to transition from brick-and-mortar to ecommerce. Carter's was one of the first retailers to successfully make this shift by investing in an omnichannel experience, allowing customers to shop seamlessly between channels.
To encourage customers to shop online, Carter's took multiple measures like in-store pick-up, offering free shipping for in-store shoppers who couldn't find what they were looking for except online, free shipping for online orders delivered to a physical outlet, and more.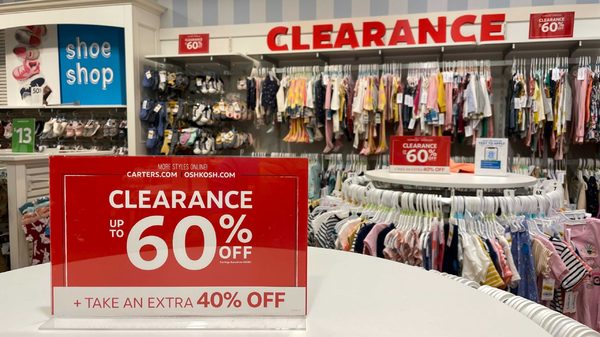 The company also invested in a loyalty program called Rewarding Moments that gives consumers rewards for shopping across channels. This encouraged customers to shop more frequently and spend more money with Carter's, whether they were shopping in-store or online.

By creating a seamless experience for customers, Carter's was able to make the transition to ecommerce and continue growing its business. You can also create an omnichannel experience for your customers by revisiting your customer journeys and identifying gaps.
Invest in Technology
Technology is constantly changing, and companies need to invest in the latest technologies to stay ahead of the curve. Carter's has always been an early adopter of new technology. That's why they created a mobile app long before other retailers.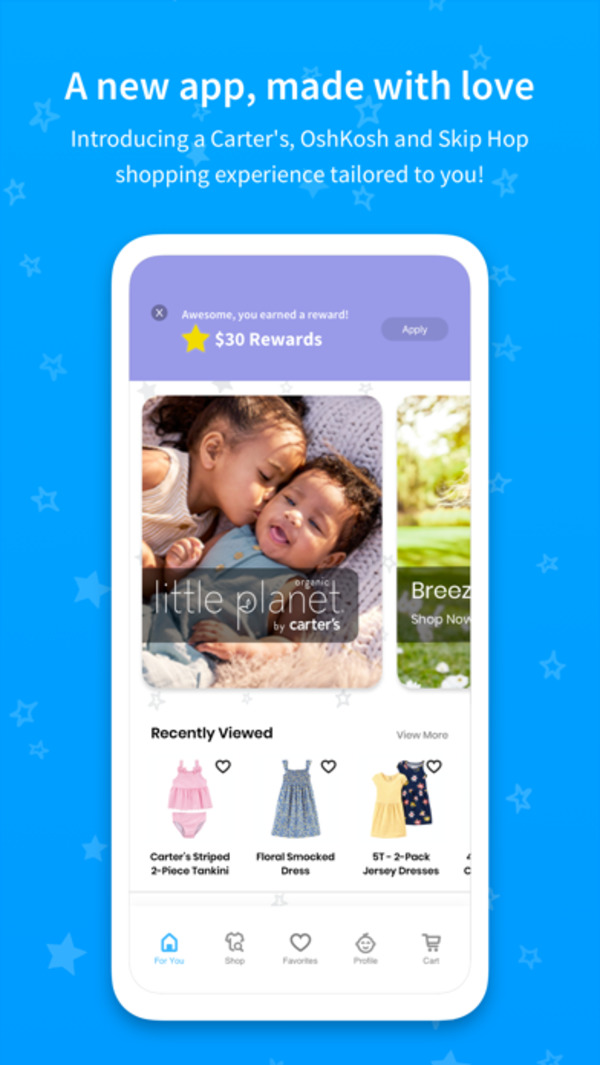 The Carter's app allows customers to shop, get in-store offers, scan items to access prices, find store locations, track orders, and manage their Rewarding Moments accounts all from their mobile devices. This approach makes it easy for customers to shop with Carter's, which has helped the company boost sales by more than 20%.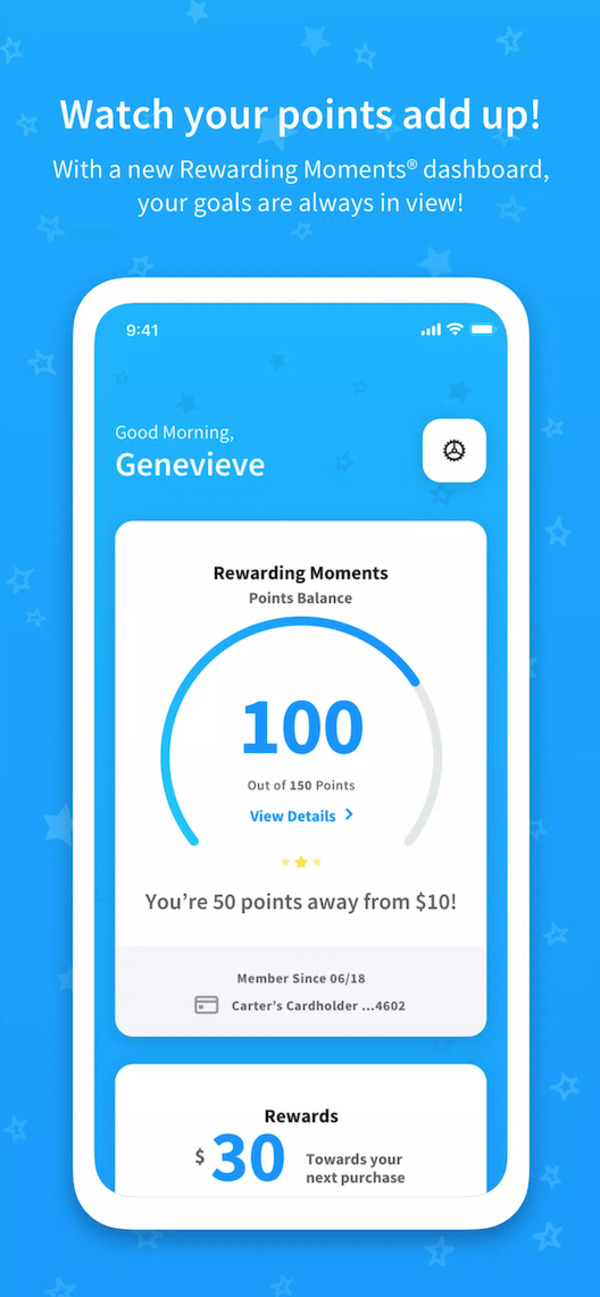 When you invest in technology, your goal should be to make the customer experience as seamless as possible. Consider what you can do to make your customers' lives easier, investing in technologies that can make this happen.
Speak to Your Customers' Values
As a children's clothing retailer, Carter's is focused on families. In recent years, the company has gone above and beyond to show it understands and speaks to the values of modern families.
In 2021, Carter's launched its first multicultural ad campaign called "Fun Is Back in Style." It celebrated the gradual return to normalcy after a year of pandemic-related restrictions. The campaign focused on a school-age Black girl preparing to be reunited with friends after a long time apart.
The ad was created to reflect the experiences of many Black families during the pandemic, and it resonated with customers. It also showed the company is committed to diversity and inclusion, which are important to many families.
To ensure you're speaking to your customers' values, you need to understand what those values are. You can do this by conducting customer research, listening to social media conversations, and analyzing customer feedback. Once you know what your customers care about, you can create content and campaigns that speak to them.
Build Your Online Community
Carter's has worked hard to build its online community in recent years. The company has done this by creating social media accounts on multiple platforms, launching a blog, and producing original video content. By doing so, Carter's has connected with its customers in a more personal way and created a sense of loyalty and connection.
For instance, their blog, "Life with Kids" features posts about parenting tips, special moments, family life and activities, and gifting guides. This helps parents feel like they're part of a community and not just customers.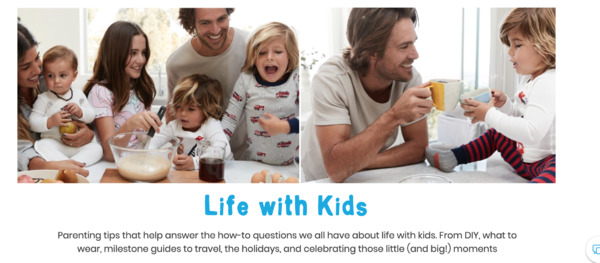 Similarly, their video series "Carter's: Made for This" and "Baby Changes Everything" show customers that they're more than just a children's clothing retailer; they're a company that understands and cares about families, especially moms.
You can build your online community by creating content that speaks to your customers' interests and needs.
Put Carter's Marketing Strategy to Work for You
By understanding and applying Carter's marketing strategy, you can achieve similar success for your business. Start by understanding your customers. Then invest in technology that makes their lives easier, speaks to their values, and builds an online community. These are all proven strategies to help you connect with your customers and boost sales.
At Media Shower, that's what we do day in and day out. We create content that connects with your customers and helps you achieve your business goals. To learn more about how we can help you, contact us today.