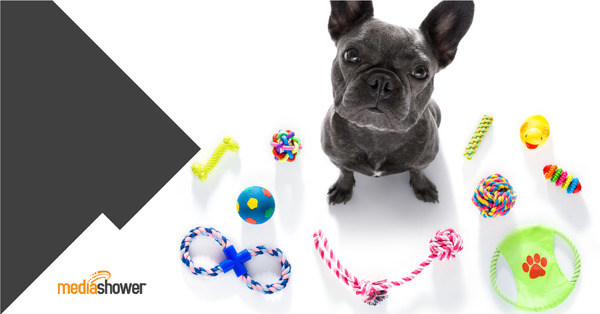 TLDR: BarkBox is a $1.6 billion company that sells subscriptions for dog toys. (You read that right.) They market their product by constantly entertaining their target audience of dog owners.
So what: Businesses that want to increase customer engagement should follow the BarkBox marketing playbook. Keep a laser focus on your target audience, with great content that feeds their passion.
---
How BarkBox Grew to 1 Million Users With its Engaging Dog Blog
In December 2020, BarkBox, Inc. and Northern Star Acquisition Group announced their merger. BarkBox debuted on the New York Stock Exchange as BARK. Total valuation: $1.6 billion.
BarkBox achieved this sky-high valuation with a subscription service selling dog toys. Of course, you can already purchase subscription videos, music, articles, and even razor blades. Now, thanks to BarkBox, you can buy subscription dog toys as well.
How did BarkBox manage to build a wildly successful company, outcompete other businesses, and go public during a global pandemic? The secret to the company's success lies in its multifaceted approach to customer engagement. They entertain their customers at every step of the way:
Content marketing
Paid sponsorships
Ceaseless novelty
Licensing pop culture franchises
In this piece, we'll cover how they execute on these marketing strategies — and what you can learn for your business.
What is BarkBox?
Launched in 2011, BarkBox sells dog toys, products, services, and experiences as a subscription-based service. Customers pay about $23 to receive a new box every month, which contains dog toys, treats, and a chew.
BarkBox constantly designs new products. Many of their products incorporate pop culture themes ranging from Marvel to Peanuts to the Home Alone franchise. Toys are designed to reflect the season. For example, December offerings may include a plush Snoopy wearing snow gear.
BarkBox also sells specialty plans, which include boxes containing:
extra durable toys
canine dental products
personalized dog meals
Content marketing
Although its core product is a subscription service, BarkBox is just as famous for its blog, BarkPost. BarkPost is updated daily with fun, informative articles about everything dog-related. BarkBox creates a constant supply of fresh content to entertain existing customers and attract new ones.
Recent titles include:
Many of these posts answer common questions from dog owners. Thus, they provide a valuable service. They also give BarkBox a reputation for authority and expertise on dog-related matters.
This type of content marketing helps the business in several ways. It helps attract new customers. It maintains a loyal fanbase of regular readers. And, if done properly, it improves rankings on search engines like Google or Bing.
Paid sponsorships
BarkBox also pays thought leaders and social media influencers to promote their products. They sponsor creators with podcasts, newsletters, YouTube channels, and blogs.
With sponsorships, BarkBox establishes trust and brand awareness with prospective customers. Notable online figures act as intermediaries.
By targeting people who consume lifestyle and food content, they reach a large set of consumers. A large subsection of this set will fit their target demographic: dog owners.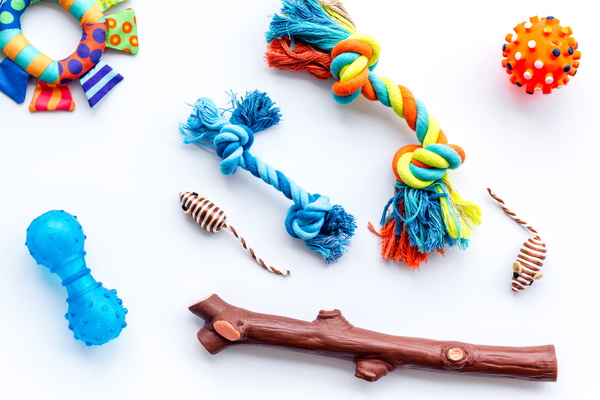 Constant novelty
Novelty is baked into BarkBox's business model. Customers who purchase a subscription plan receive a new box of dog toys and treats every month. Typically, they do not know exactly what toys and treats they are getting, and new ones are being designed and manufactured constantly.
This novelty is reflected both in the BarkBox blog, and in the product itself. By constantly updating their blog and their line of toys, BarkBox provides an endless stream of entertainment for their customers.
Licensing pop culture franchises
BarkBox takes advantage of the success of existing cultural media in order to surprise and delight customers. Their toys are often designed to resemble popular figures like Spider-Man or Charlie Brown. Instead of offering generic toys, BarkBox allows its customers to choose the cultural icons they love. (And who wouldn't want to see their dog tearing up Lex Luthor?)
This form of synergy is a win-win-win. Customers are happy because they get a cool product. BarkBox is happy because it's associated with other well-loved brands. And the licensed franchises are happy because the dog toys help promote their franchise, in addition to providing a licensing fee.
Responding to the pandemic
BarkBox has proven resilient to the pandemic. Part of this has to do with its product, which can be enjoyed at home (and the trend of adopting "pandemic pups" certainly helped). But a lot of BarkBox's success has to do with smart choices they made early on in the pandemic.
Early in the pandemic, BarkBox started offering flexible subscription plans to their customers. This helped customers who were experiencing financial hardships due to lockdowns.
This move will probably have long-lasting positive effects. Customers who stay on with a flexible plan are more likely to stay on longer after their financial situation improves.
BarkBox's branding and communication also shifted during this time. They started touting their subscription model as a safe way to purchase dog toys and treats. They also emphasized the value of engaging and playing with a pet at a time when most people were isolated.
How to engage customers like BarkBox
Entertain your customers.
Almost everything BarkBox does has some entertainment value. Their blog is entertainment. Their paid sponsorships are entertainment. Even their product is really entertainment because they provide a fun, engaging way to play with your dog.
How do you keep your customers entertained? With as much novelty and variety as possible, on as many channels as possible.
When it comes to marketing, include maximum variety in the product itself, so that customers never get bored. And be sure to maximize your content output on every channel you can.
Having a fun, informative, regularly updated blog like BarkPost can go a long way towards achieving your goals. And it doesn't matter what you sell: as long as you keep your customers entertained, they'll keep following you (and keep subscribing).
Here at Media Shower, we help our customers build entertaining content across all your channels. To learn more, download our free spreadsheet on how much to spend on marketing … and what you'll get in return.