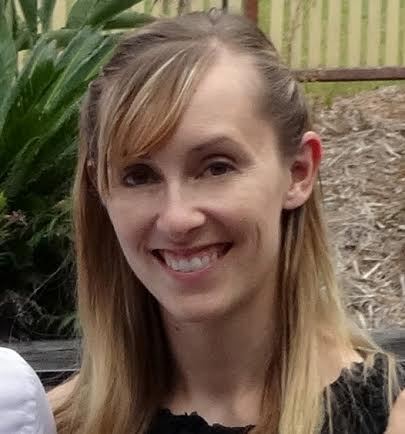 Like most mommy bloggers, Sheri of Mommy Adventuresbegan writing when she was pregnant with her first child as a way to keep her family up-to-date on all things baby.
Her humorous posts (not to mention her unique perspective as an American mom in Australia) have helped her gain a following outside of her own family and now the mother of two, part-time student and Sunday school teacher is among the top 20 on Top Mommy Blogs.
Here she tells us more about her site and how she's been able to grow it over the years as well as why she loves being an Aussie. 
Can you tell us the story behind Mommy Adventures? When and why did you start the site?
I first started blogging when I was pregnant with my first child in 2009. It was so hard to keep track of which relatives I'd already shared updates with (since they all live in a different country), so my husband Aaron suggested I start a blog to keep them all informed. At first the blog was on Blogger, and I think it was called Sheri's Things and Stuff, or something like that. Gradually, people who weren't my family started to read it, so I wanted to change the whole look of the blog, and migrated it to WordPress.
Who should be reading it?
Moms and dads of young kids.
You're an American living in Australia – what made you want to leave the U.S. for the land down under?
Growing up, I always wanted to go to Australia, so I came here on exchange in my last semester of high school. While I was here I met Aaron, so I ended up going back and forth on different visas way too many times, and eventually got permanent residency followed by citizenship.
What's been the biggest adjustment to living abroad?
It's hard not being able to see my family very often. They haven't even met Daniel (who's now 2.5 years old) yet. Even though I've been here for 13 years, I'm still trying to get used to warm/hot Christmases.
Why are you excited to raise your family in Australia?
You don't hear about school shootings all the time over here, the economy survives global crises better, we have medicare, most of our food isn't GM like it is in the U.S. and Australia is a beautiful and welcoming country. It's a great place to raise a family. Plus, I've been here my entire adult life, so it just seems normal to raise our family here. I am a bit sad that they won't ever get to watch the news on a snowy morning to see if their school is closed due to snow and then spend the day sledding and drinking hot chocolate.
What types of posts seem to garner the most feedback?
Probably the ones with cartoons. People seem to like the funnier posts. Unfortunately, I haven't had much time for drawing cartoons recently as my university classes take up all my spare time.
What advice can you offer other wannabe bloggers are getting started?
If you intend to ever have ads or want to do whatever you want with your blog and it's look, it's far easier to start off with a self-hosted blog (not free ones), then to have to move the whole thing over at a later date. I still haven't moved mine over. I tried once, but for a terrifying 20 hours or so, my blog vanished. Needless to say, I put everything back as it was and haven't tried again. One day I will, but now I'm scared of losing five years worth of writing.
Don't post something every day just to post something every day, it's better to have good content then lots of crap.
What have you done to help grow your audience?
I added Mommy Adventures to every blog directory I could find, plus I made a Mommy Adventures Facebook page, Twitter account, and Pinterest account. Social media really helps.
How have you been able to monetize your site?
I post a paid sponsored/guest post every week, plus I have sidebar ads that are paid monthly. I can't do any affiliate links or anything like that because I'm still on a free WordPress blog and it's not allowed (the code disappears if I try to sneak it in).
Where are you on social media and how has that helped you connect with your readers?
I'm on Facebook, Twitter, Instagram and Pinterest.
It would help me connect with my readers if I used it more often, but it's hard to find the time. When I do post stuff other than blog post links, people like to comment and I connect with them by commenting back. I find that a few loyal readers comment on most things I post on Facebook, which is really nice.