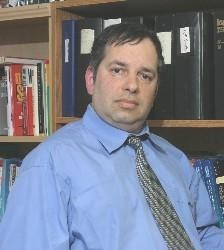 We here at Media Shower understand the power of talking to an expert when it comes to improving your craft, which is why we checked in with freelance copywriter and marketing consultant Bob Bly.
With more than three decades of experience in business-to-business and direct response marketing; 70 books under his belt, including The Complete Idiot's Guide to Direct Marketing (Alpha Books) and The Copywriter's Handbook; and industry awards and recognition including being named one of the 50 most influential people in sales and lead management by the Sales Lead Management Association, Bob has marketing experience in spades.
He's written sales letters, direct mail packages, ads, email marketing campaigns, brochures, articles, press releases, white papers, websites, newsletters, scripts, and other marketing for clients including Network Solutions, ITT Fluid Technology, Intuit, Business & Legal Reports, Medical Economics, and Brooklyn Union Gas.
Here, he offers short but sweet advice on managing your copy editing career.
What have been the most effective tools you've found for building your brand online?
What are some good habits you think every freelancer should get into in order to make their brand more valuable?
Put your clients first.
Get really good.
Understand direct response.
What are some bad habits you think they should drop quickly?
Being a prima donna.
What are some best practices for writing better marketing content?
Do primary research. Do not rely solely on Google research. Your content should provide wisdom and analysis, not just data and information.
How should freelance copywriters prepare for their assignments?
1. Get all previously published material on the product.
2. Ask questions about the product.
3. Ask questions about your audience.
4. Determine the objective of your copy.
Read more on how to prepare for a copywriting assignment here.
What are your biggest pet peeves with marketing material?
They focus on creativity instead of selling.
What brands do you think offer online marketing content worth imitating (or at least studying up for good ideas)?
Most of the major online direct marketers, especially Agora Publishing and Biotrust.
What people or brands do you follow in order to hone your skills or get inspired?
I only follow direct response marketers. General advertisers do not know what sells.
What are the biggest trends you've noticed in online marketing today?
Video sales letters are the hot new trend, and they work.