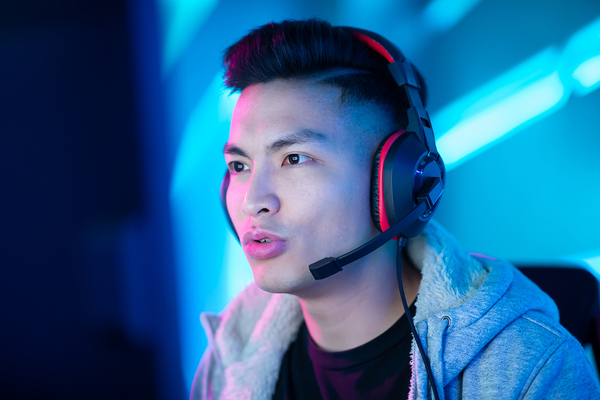 Just like the underlying blockchain technology itself, cryptocurrency enthusiasts are distributed all over the world. Increasingly, they're brought together by their common interests and communication channels that let them collaborate and discuss all things crypto.
Creating a strong online community surrounding a particular coin or blockchain-related topic is important to building name recognition, ironing out early problems, and ultimately attracting the funding required to launch a successful crypto project. However, crypto community management isn't always easy. The platform on which you choose to create your crypto community can make all the difference, and Discord is showing tremendous promise for this purpose.

Limitations of Telegram Communities
Telegram has served as a sort of default platform for building crypto communities. It has over 200 million registered users, and ICO investors sometimes consider participant levels in Telegram groups as an indicator of future success.
However, Telegram has limitations that curtail its effectiveness in terms of crypto community management. You can't rank the quality of a post or comment, and trolls and scammers can overwhelm the conversation with noise and distractions. The built-in moderation bots can only do so much, and the encryption practices have received criticism. Fortunately, Discord makes an excellent alternative to Telegram.
Advantages of Discord Communities
Discord is free, secure and both desktop- and mobile-friendly. You can create public or private servers, and there's no limit to how many servers you can run. Discord uses fewer system resources than other communication apps like Skype, and the development team is more easily reachable than on other platforms.
On Discord, you have many personalization options. You can control who is in a group and label members with assigned roles. Furthermore, access to different channels can be controlled according to role. You can add new group members via personal invitations or clickable links, and owners, admins, moderators, and ordinary members can be assigned different access levels to different chat groups.
Discord crypto communities are growing in popularity for these and other reasons, including outstanding security. They're demonstrating daily why Discord is ideal for building crypto communities, engaging them, and rewarding them with things like inside information, progress reports, and advance notice of token sales.

Creating and Building your Discord Community
Creating a Discord crypto community begins with downloading Discord and creating a free user account. At this point, you can create a server, give it a name, and choose your region. Once you do this, a drop-down arrow next to your server name gives you your options for inviting friends, changing settings, and creating channels.
Your server settings also allow you to set up user roles and manage permissions. Channels you create are organized into categories, and you can create new ones by right-clicking in the channel pane at any time.
Managing Your Discord Community
Follow these tips for managing your Discord crypto community so it remains both secure and inviting:
Assign "Manage Channel" and admin roles only to people you trust, since these people can delete channels (and all the channel's messages).
To find and deal with rogue admins, use your "Audit Log" in the server settings. This tracks all admin actions, such as banning users, and allows you to track down admins that are abusing their role.
To minimize spam, set the "auto-mod" level in the settings under "Moderation" so that new users must verify their email or be active on Discord before joining your server.
You can find more tips for creating and building your Discord server on GitHub Gist.
Telegram may not provide the security and crypto community management capabilities that these communities need, and that's why many crypto communities are turning to Discord for communication and collaboration. It's becoming a preferred platform for introducing and promoting various crypto topics as well as ICOs and is well worth checking out. If you're interested in crypto investing, we invite you to get our weekly investor briefing delivered for free.