Bounty programs are popular blockchain marketing techniques, especially for startups that don't have deep pockets.
Here's how they work. The "bounty" or rewards are in the form of the cryptocurrency that the project will generate (or has recently generated). To get those rewards, people complete defined tasks that are generally designed to generate community growth surrounding the project.
Typical tasks involved in bounty programs include liking and sharing Facebook pages and posts, creating a defined minimum number of posts with designated hashtags, following certain Twitter accounts and retweeting posts by the official project Twitter account, creating a minimum number of original tweets, writing blog posts about the project on certain sites, creating YouTube videos about the project, and translating campaign documents into other languages.
Some bounty programs have people find bugs or participate in various development processes, but these are harder to participate in (and usually generate more generous bounties).
Types of Bounty Programs in Blockchain Marketing
Two main categories of bounty programs are pre-ICO and post-ICO bounty programs. Typical pre-ICO programs include:
Social media campaigns
Blogging or other content campaigns
Translation campaigns
Signature campaigns (where respected members on forums like Bitcointalk use the project's brand or logo in their signature as promotion)
Post-ICO bounty programs often include tasks like:
Finding and fixing bugs
Reviewing the project
Managing the online communities surrounding the project
Reasons You Should Use Bounty Programs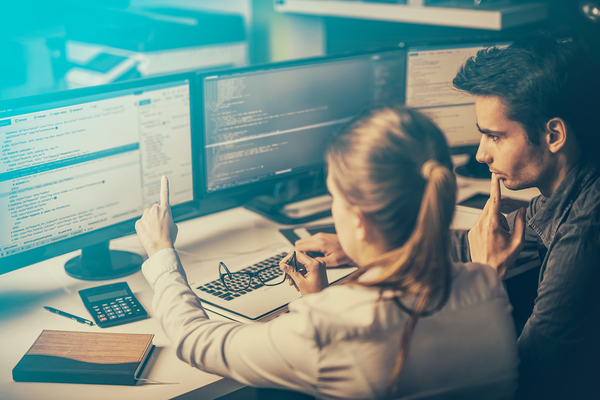 The most obvious reason for projects to use bounty programs for blockchain marketing is that they have the potential to promote rapid and sizable community growth. They can also be a great choice for ICO projects that simply don't have the money up front to hire professionals for the tasks. Paying people with tokens (which will have future value and potential growth) helps spread the risk around for both participants and the ICO project itself. Finally, bounty programs can help distribute a new token to a wider audience, giving it the best chance of gaining traction.
Reasons You Should Not Use Bounty Programs
Bounty programs are far from perfect, especially if they're not conceived and run with due diligence. Many bounty participants aren't interested in supporting projects long term; they just want to do the work and collect the bounty. Moreover, there are people who are skilled at creating bots as project followers, and these bots do nothing other than artificially inflate follower numbers.
There's also the simple fact that many bounty participants don't do high-quality work. They may "write" a blog post by copying and pasting existing marketing materials, for example. Finally, bounty programs can fail because project teams aren't prepared for the work that goes into defining tasks, setting rules and reporting requirements, and tracking results and token distribution.
A good rule to follow is that if your ICO project is strong and you're willing to put in the upfront effort to establish rules and define tasks, and if you're willing to put in the "back-office" work of tracking results and bounty token distribution, bounty programs can be a good idea. If your main goal is to get work done for free, and you aren't willing to put in the effort to manage it properly, then you should probably forego bounty programs.
Blockchain marketing isn't easy. Bounty programs aren't easy either, but they can be a good choice for the project where there are more energy and enthusiasm than hard cash upfront. If you're thinking about using bounty programs, spend time on sites like Bitcointalk learning about existing bounty programs and learning from others' successes and mistakes. There's a definite "you get what you pay for" quality to bounty programs, even if most of the expense comes in terms of time and effort put into the programs.
If you're developing an ICO project, we invite you to download our ICO marketing spreadsheet to help you build your blockchain marketing budget.