Blockchain and cryptocurrency events are proliferating as the technology continues to move into the mainstream and find more applications.
Such events can be exceptionally good for moving the industry forward by offering attendees the opportunity to form person-to-person contacts, learn about the latest technologies, and generally have fellowship with others who are as enthusiastic about blockchain as they are.
Blockchain event marketing is similar to the marketing of other conferences and events in that it requires planning, commitment, monitoring, and flexibility. Creating a blockchain event marketing strategy beginning from the idea stage of the event itself helps ensure success and encourage strong attendance.
You will need to market across channels starting well before the event happens and continuing all the way through to the end of the event. You'll need a combination of cutting-edge digital marketing techniques and more traditional marketing techniques. It's hard work, but the work you put in now will pay off during the event and even in subsequent events. Here are six tips for making your blockchain event a success.
1. Fine-Tune Brand Visibility and General Website SEO
Apart from your upcoming event, how is your overall brand visibility? How effective are your current website SEO practices? The stronger your general brand visibility and the more SEO-friendly your regular website is, the sturdier the platform on which you'll construct your blockchain event marketing strategy.
The more familiarity people have with your brand, the more inclined they will be to attend your special event. Revisit your SEO strategy and your analytics. Now would be a good time to clean up your site, ensure it's easy to navigate, and check that it has a wealth of relevant, valuable content. If you've been lax about updating your blog regularly, address that now. Some of your new blog content can be about the event and direct readers to your event-specific website and other information sources.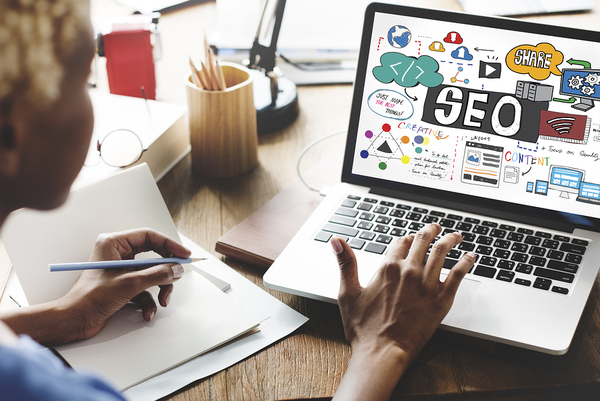 2. Create Event-Specific Website, App, Social Media Profiles
Your event website is going to be "home base" for people to seek information and understand the event better. It may include multiple landing pages that appeal to people with different interests related to the event. The event website should give visitors an overview of what your brand does in general, and specifically what the event is for.
An event app can be an excellent tool for promoting your event and helping people navigate it once they get there. Built-in messaging can help attendees connect with each other and help get the conversation going even before opening day. An interactive agenda can help attendees customize their schedules, so they don't miss out on anything.
Event-specific social media profiles can also boost blockchain event marketing. Creating a reasonably brief and memorable hashtag is a great way to help the conversation about your event flow. Ideally, you should make it so that when attendees register for the event, they're given the option of linking social media accounts to their own profile to further facilitate conversation about the event.
3. Market Across Multiple Channels
The audience for your blockchain event is everywhere, and that's why you need a multichannel digital marketing plan. You don't have to use every social media platform, but you should do the research necessary to identify which three or four of them are most important in terms of where your audience spends time.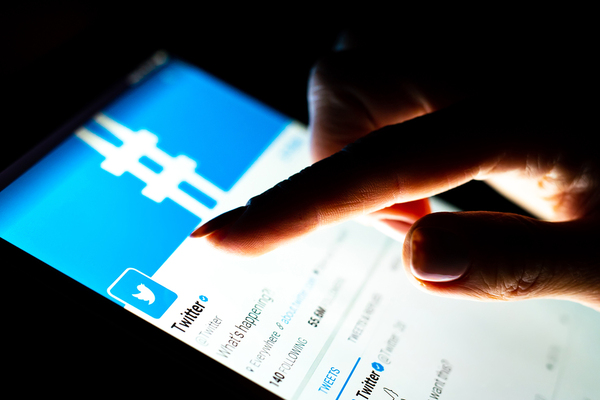 Event-specific social media promotions and hashtags can be effective
at generating buzz about your blockchain event.
Each channel needs its own engagement strategy because simply repeating the same content across channels tends not to be as effective. Each social media platform has its own analytics, and you need to learn how to use them. That way you can target each channel's content so that it resonates with the most people possible.
4. Continue Promotion During the Event Itself
Promotion of your blockchain event doesn't end when the event opens. Continuing to market during the event enriches the experience of attendees while reaching out to people who still may be persuaded to join in on the fun.
One technique that is great for engaging attendees (and whetting the appetite of people who are still on the fence about attending) is to distribute end-of-day recaps by email or via your event app. Recapping and assessing each day demonstrates that you're doing everything you can to ensure attendees have the best possible experience and that you plan to ensure that the next day's activities are even better.
5. Don't Forget Traditional Marketing Tactics
Blockchain represents advanced technology and speaks to an audience that is fluent in technology developments, but that doesn't mean that old-school marketing is unnecessary. Physical marketing collateral in the form of brochures and eye-catching, self-standing displays reach out to people and remind people who are already interested why they're interested in the event. Marketing collateral must be of the highest quality, designed and created by people who know what they're doing.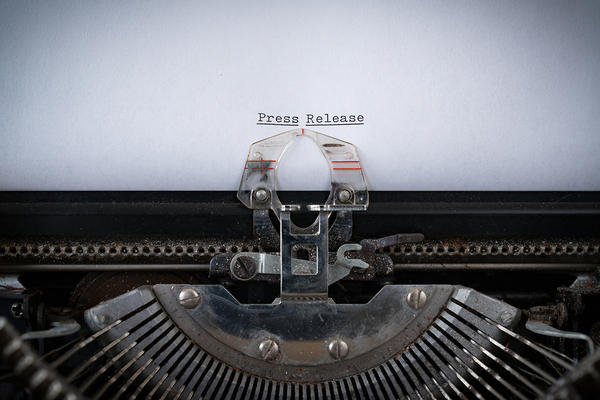 Press releases may seem quaint in the digital marketing era,
but new distribution tools can make them surprisingly effective.
Press releases are another marketing tactic that can boost attendance at your blockchain event. Hiring someone with experience to create an effective press release isn't expensive, and it can boost your other marketing efforts, potentially driving more people to your web properties and to the event itself.
Email marketing can be a remarkably effective tool in your blockchain event marketing strategy. Email segmentation tools can segment email campaigns by role and industry so that the right email messages reach the right people.
6. It's Not Too Early to Talk About Next Year's Event
Finally, if your blockchain event is envisioned as an annual affair, you can use the event itself to start generating buzz about next year's event. Attendees may be focused primarily on this year's event, but it's not too early to plant the seeds for the next one. Talking about next year's event during the event that's already happening is actually good timing. Attendees are already excited about what's going on, so talking about future events gives you the opportunity to create a positive association and can encourage enthusiasts to get involved as soon as possible.
Blockchain event marketing shares similarities with other types of event marketing, but it's imperative that you know your audience and know how best to engage with them. Media Shower, the Blockchain Media Company, invites you to start your free trial or contact us at any time to discuss your blockchain event marketing needs.