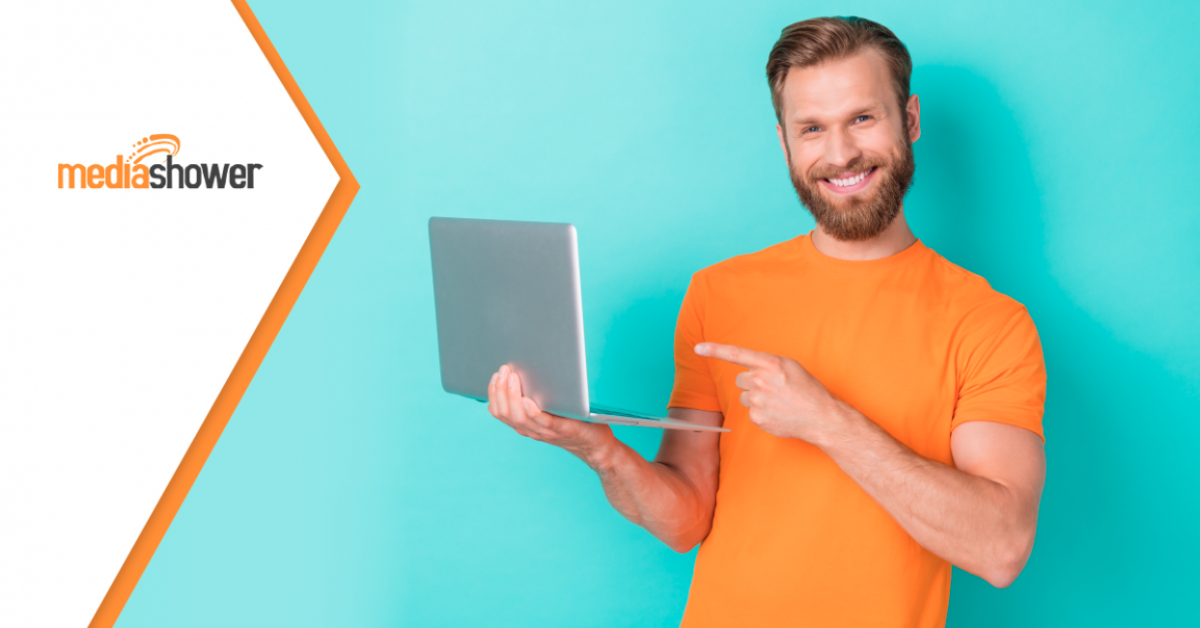 TLDR: At Media Shower, we've been experimenting with AI content tools since 2022. We'll share our secrets on the best AI writing tools to help marketers create better content, faster. What's more, we'll share our protips on when and how to use them. 
So what? Some "AI content tools" are just cashing in on the hype around AI, but some are thoughtfully designed to make your marketing job easier. We'll give you the lowdown on the benefits and drawbacks of the top seven, and show how they're best suited to help you.
You've probably noticed the explosive growth in AI content generation tools. Using advanced machine learning algorithms, these platforms are revolutionizing content generation because they can quickly create well-written text, quality images, art, and even music. 
What's more, despite widespread concern about the state of the economy, businesses only expect to keep investing in AI: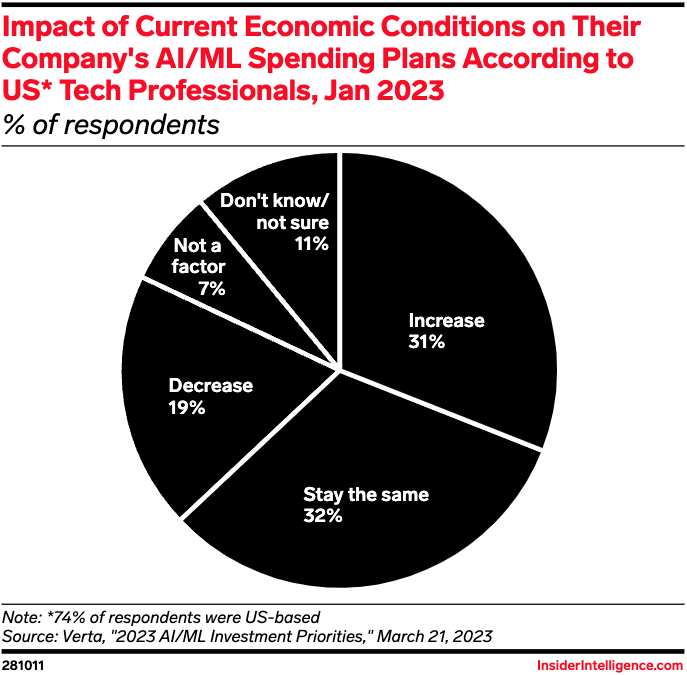 In our experience, the best AI content tools are:
Capable of coming up with a vast array of creative, thoughtful content in response to queries. 

User-friendly, even for marketers with limited technical expertise. 

Customizable, so users can shape the content they want. 

Reliable, to ensure they produce accurate, consistent results. 

Adaptable, so they quickly improve based on user feedback.
It's little wonder that, worldwide, the value of the AI writing-assistant software market is set to soar to more than $6.46 billion by the start of the next decade.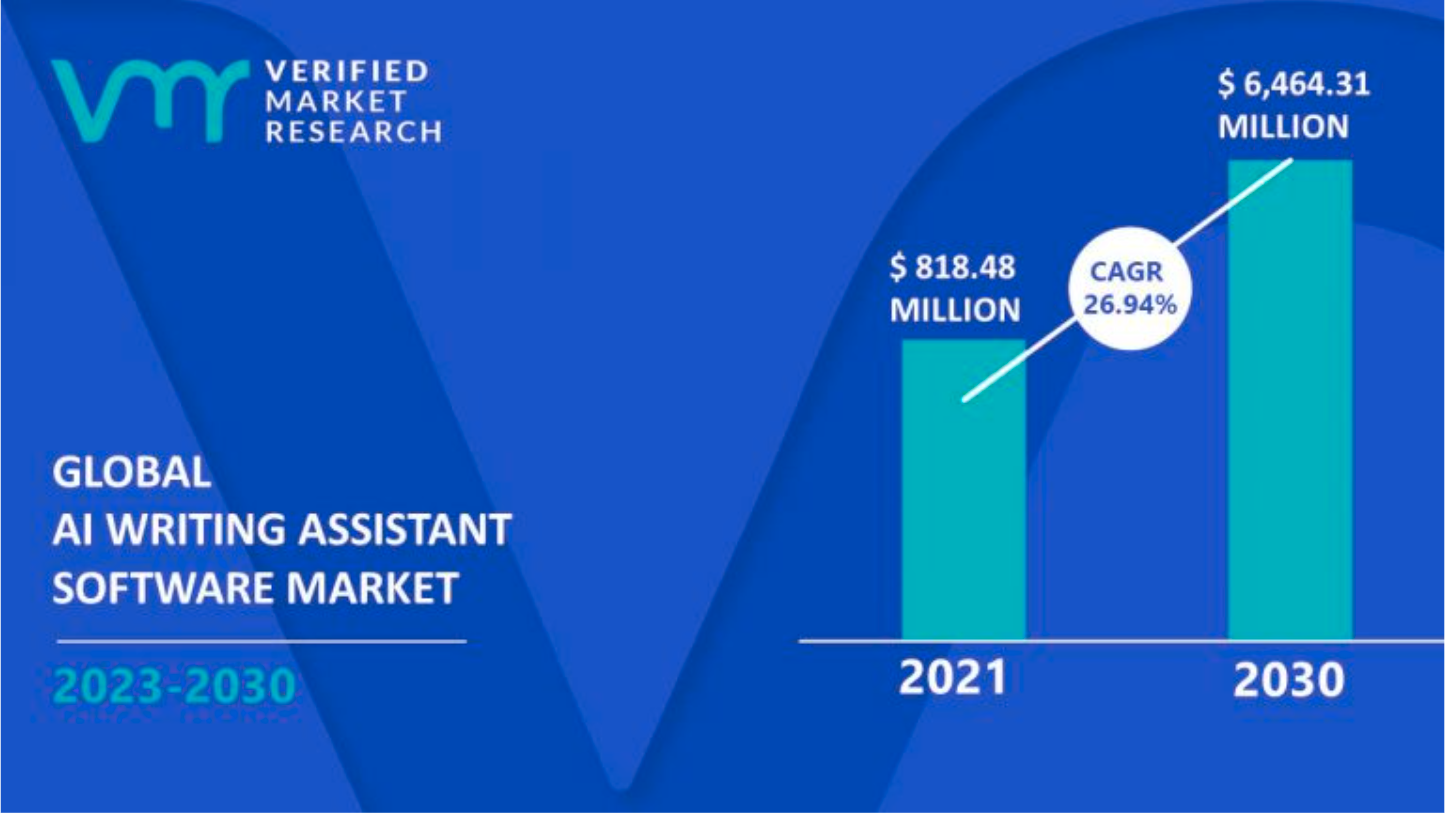 AI writing tools can act as excellent writing coaches, showing you how and where to improve your word choices and bolster your persuasiveness. 
They can be powerful research assistants, distilling down hours' worth of source analysis and investigation. 
They can also be writer's block busters, showing you different perspectives and offering new ideas (all of this makes for increased productivity).
AI content generation tools can be immense aids for content marketers, but they work best hand-in-hand with humans, not in place of them.
Check out the most recent edition to our AI content series here.
Here are seven of the best, rated by our expert team of content marketers. 
Seven Best AI Content Tools (Rated by Actual Content Marketers)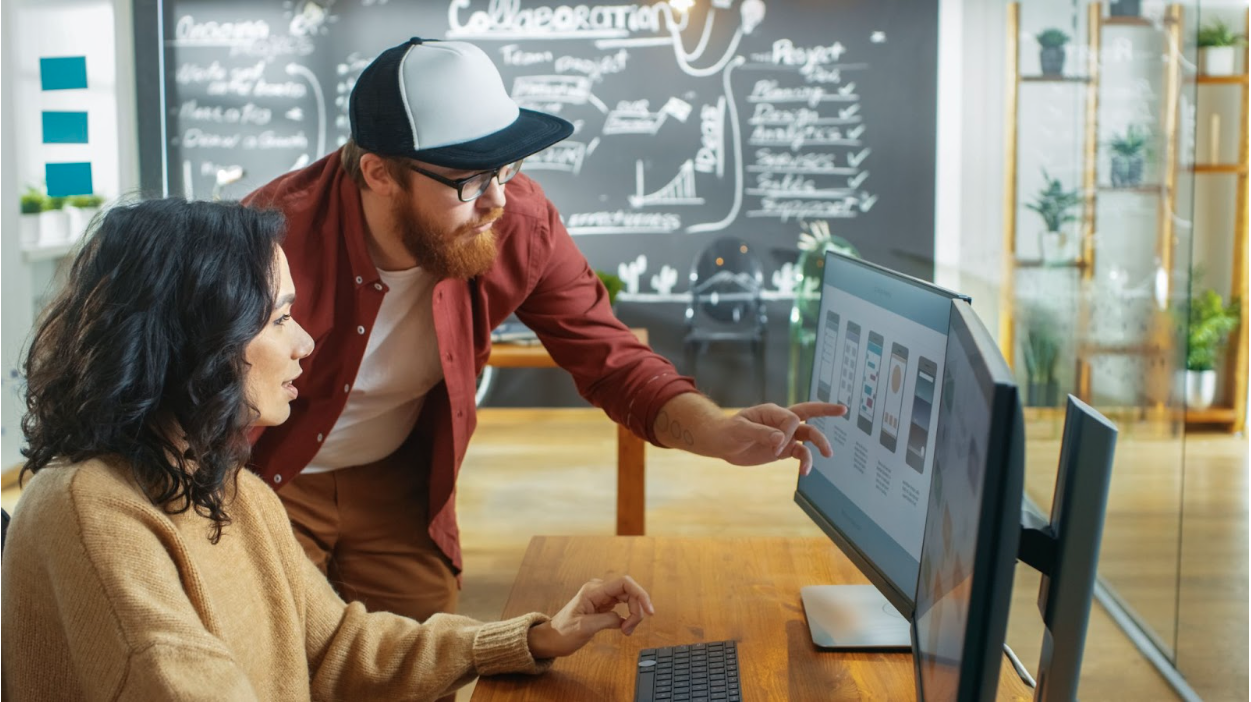 ---
ChatGPT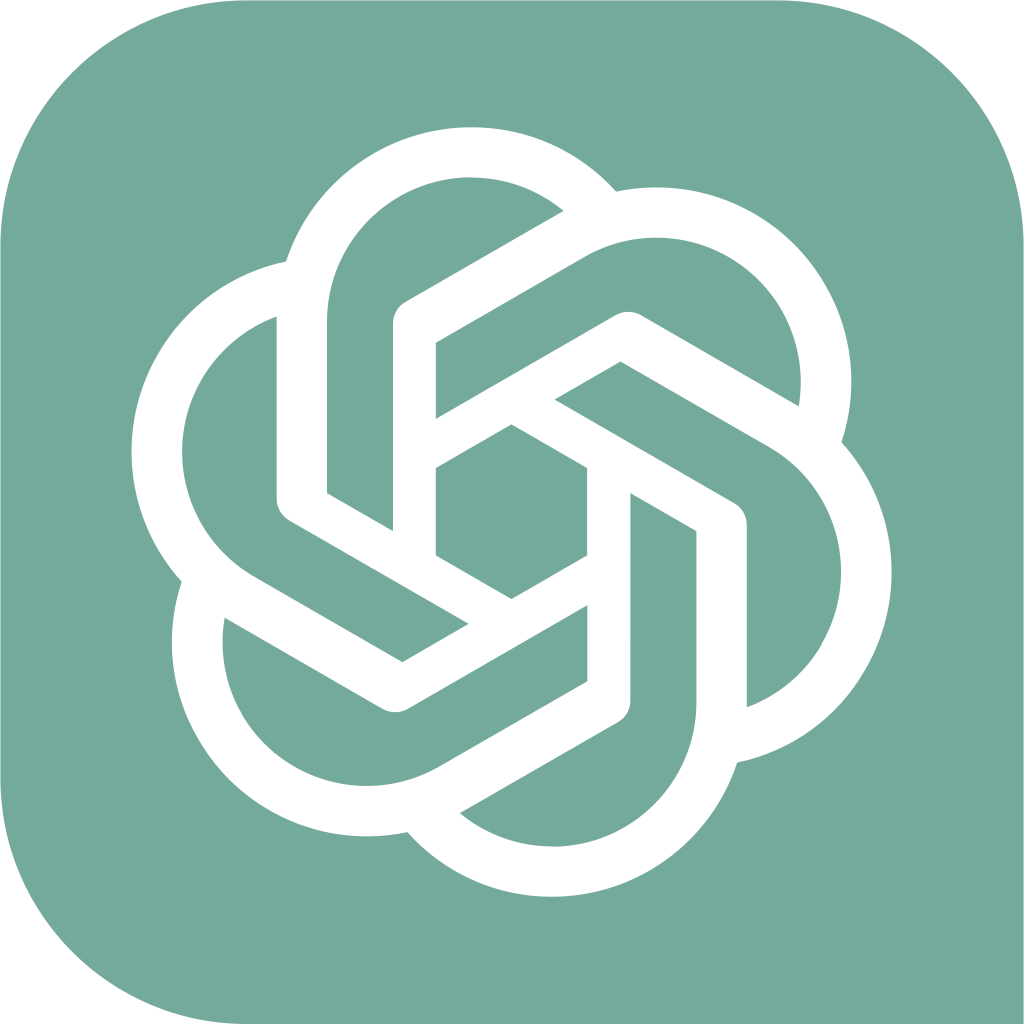 OpenAI's ChatGPT is considered a leader in generative AI, as it was the first AI tool to attain mass adoption. Described as "not far from dangerously strong AI" by current Twitter owner Elon Musk, ChatGPT is still technically in its research phase. It offers an eminently usable (free) option, though an upgraded version called ChatGPT Plus is available at $20 a month. 
ChatGPT can write snappy social content, articles, code, resumes, Excel formulas, and more. 
How it's used: The AI tool can give you ideas for ad copy, blogs, and feature stories. It can also help you fix mistakes in your writing and suggest ways to make your copy read better. 
The good: 
Cost

: The basic version of ChatGPT is free once you've signed up.
Ease of use:

With its streamlined, unfussy interface, ChatGPT is user-friendly for even non-techie types.
Quality

: If you maintain your end of the AI-use agreement, ChatGPT's overall quality and value are high. It can save hours of research by pulling up the information you need, and it can give you ideas you likely wouldn't come up with on your own. However, accuracy and veracity verification rest with the user. 
The not so good: 
Accuracy

: There have been many user reports of ChatGPT offering outdated facts or erroneous data, particularly if the information being sought is relatively obscure. 
Lack of citations:

As of this writing, ChatGPT doesn't cite any of its sources, so if you want them (and you should), you need to find them yourself.
---
Bing Chat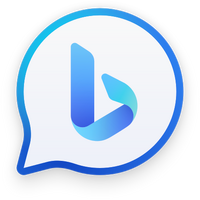 Bing Chat is a chatbot from Microsoft launched in February 2023. It can write copy, summarize long responses to complex questions, write stories, catch you up on current events, and generate images. As its language model is OpenAI's advanced GPT4, this and ChatGPT give similar response results to the same prompts. 
How it's used: In large part, because it can perform web searches, Bing Chat's best use is as a lightning-fast research tool. 
The good: 
Sources

: Unlike ChatGPT, Bing Chat cites its sources (another advantage of being connected to the internet).

Summaries

: Bing Chat can also summarize and analyze as much as 1,500 words of text at a time. 

Availability

: The tool is available on multiple platforms and operating systems including Windows, iOS, and Android. 
The less good: 
Response lengths

: Bing Chat's generated responses tend to be shorter than those of other AI tools.
Creative response capability: Some users have said Bing Chat's imaginative, content-generation capabilities are not as good as those of ChatGPT.
---
Jasper.ai
Formerly called Jarvis, Jasper is one of the better-known, subscription-based AI content creators. With three payment plans to choose from (and a seven-day, free-trial offer), Jasper generates original, keyword-rich content for blogs, articles, social media, ads, and more. Developed in consultation with some of the top SEO and direct-response marketing experts, it promises to deliver copy that will rank in searches.
Jasper boasts over 50 copywriting skills including "blog introduction" and "storyteller," as well as the ability to write in multiple languages. A separate, paid subscription will get you access to an integration with content optimizer SurferSEO.com to help ensure your copy is relevant.
How it's used: Jasper can help you craft blog posts, video scripts, articles, and even books. 
By the numbers: Jasper cuts down first-draft writing time by 80%, resulting in a 40% increase in downloaded content. It gives you a 3.5% return on your investment according to its website.  
The not so good
Cost

: Jasper's cheapest subscription option "Creator," which is aimed at freelancers, entrepreneurs, and marketers, is $39 a month when you opt for annual billing. Various add-ons and more than one user login require you to upgrade, meaning you'll pay more. 
Analytics availability:

Only the highest-priced "Business" subscription option will give you access to valuable analytics data (i.e., content use over time).
The good
Speed:

Jasper can create content from a prompt within minutes.

Plagiarism detector:

The tool comes with a built-in plagiarism detector so you don't have to worry about cribbing anyone else's work.

Document editor:

Jasper's document editor uses AI-assisted outputs to help you fix grammar errors, rephrase sentences, and simplify your work. It also lets you create formatted content to paste right into your website's CMS. 
---
Copy.ai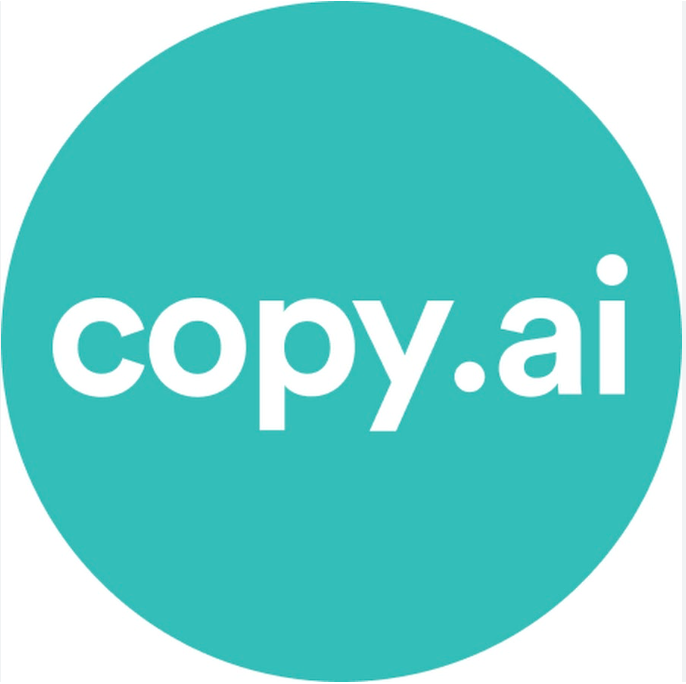 Copy.ai uses natural language processing algorithms to generate content including social media blurbs, blog content, sales copy, and more. While it's been geared primarily toward content marketers and businesses looking for snappy ad text, it's also capable of writing longer-form content.
One of Copy.ai's best features is its free version with over 90 copywriting tools. Pricing for the "Unlimited Words" plan is $36 a month when you choose yearly billing. This option includes five user "seats" and capabilities in more than 29 languages.
How it's used: Copy.ai is a boon for content marketers with writer's block or anyone with a degree of writing expertise and that's looking for a helping hand.
The good
Affordability:

Did we mention there's a free version and it's fairly comparable to the paid ones? 

"The Blog Post Wizard:"

Copy.ai has an AI-driven blog outline tool it calls the Blog Post Wizard. It can help you come up with ideas, format your document, and generate solid subheader names. 
The not so good  
Accuracy:

Some users have complained that Copy.ai can give outdated or incorrect information including dates, times, and amounts. While you should always verify data given to you by an AI writing tool, this is a disappointing glitch in an otherwise top-notch platform. 
---
Google Bard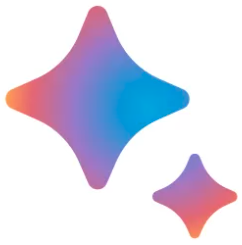 Bard is an experimental AI chatbot from the ubiquitous search engine that can be used to answer questions, write computer code, solve problems, and of course, assist with your writing. Powered by Google's newest large language model, PaLM 2, it's free to use once you sign up, and it's open to everyone in 180 countries. 
How it's used: Google warns users that Bard's output shouldn't be used as a final product for anything. While we at Media Shower urge our clients to rewrite all AI-tool-generated content, this caveat gives a good indication of Bard's intended user profile for generated copy: someone who has a few sentences or an outline, but needs ideas and a push in the right direction
The good
Affordability:

Bard is free.  

Multiple tools in one:

Bard is an excellent research assistant, idea generator, proofreader, and editor. It can also help you figure out the best writing tone to use based on your intended audience. If you're not sure about what kind of content to create, it can offer you ideas about what to write.
The not so good
Sourcing:

Bard doesn't automatically cite its sources. 

Accuracy:

Some users have said Bard delivers erroneous answers to questions.

Wait times:

Some users have complained the wait time to get answers to queries is too long.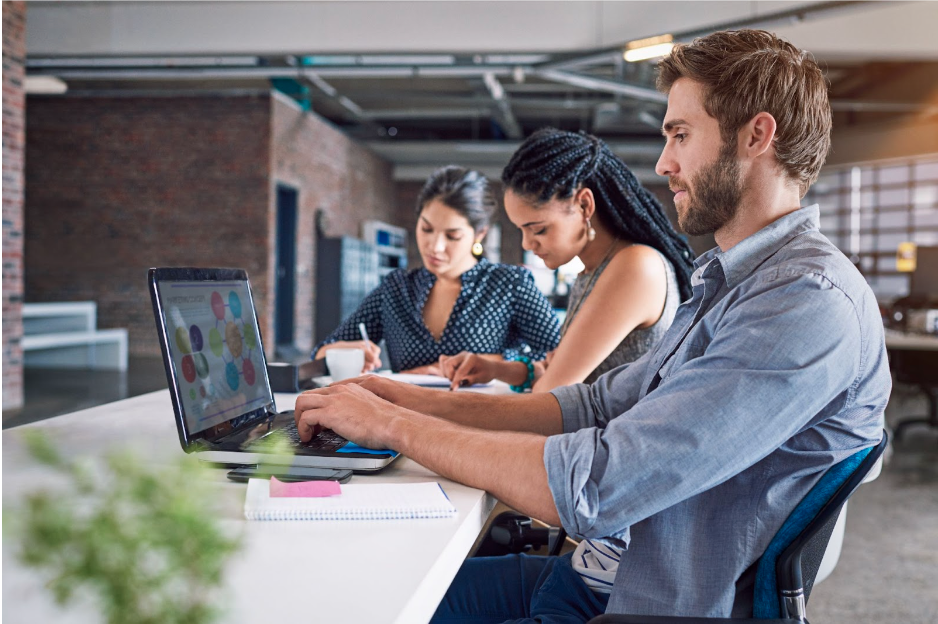 ---
Outranking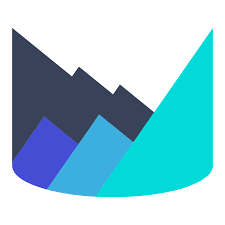 Outranking is an AI-powered, content strategy platform that helps your copy achieve better search rankings even if you don't have a massive advertising or marketing budget. Using machine-learning algorithms, it analyzes your competition's content and offers you suggestions for improvement on your own copy. 
How it's used: Outranking is the tool for you if you're a content marketer or part of a content-creation team that focuses on longer-form SEO content. 
The good
Effective:

Users say it really drives organic traffic.

Beginner-friendly:

Outranking features easy-to-follow, step-by-step instructions on how to use the platform. 
The not so good
Price:

Though Outranking offers a $7-for-the-first-month deal, plans can get pricey fast. The mid-level "Pro" plan, for example, is $129 a month, and that $7 deal? It's $69 a month thereafter.

Not all intuitive:

Some users say Outranking's method for creating custom content briefs is not intuitive.
---
Rytr
Rytr uses natural language processing algorithms to create website and social media copy. It can also create other marketing materials. Like many of its competitors, it's based on the open-source, GPT-3 API from OpenAI. It's easy to use; you just give it a prompt and await the generated content. 
How it's used: Rytr is a great choice for anyone looking for high-quality blogs, emails, ad copy, or other content from a no-frills platform. 
The good
Cost:

As far as paid platforms go, it's hard to beat Rytr's $9-a-month subscription fee.

Languages:

Rytr supports the most languages of any AI content-generation tool at 29. 

Editing:

Rytr's text-editing options include rephrasing, expansion of a selected section, shortening/tightening copy, overall improvement (spelling and grammar), and appendix creation.

Use cases:

If you don't want to use one of Rytr's several templates (they include several for social-media ads, articles, and more), premium users of the tool can select custom use cases. In these, you create your own template to train Rytr on what you want.
The not so good 
Accuracy: T

here have been reports of fact-related inaccuracies generated by Rytr. 

Long-form content:

Some users have said Rytr's quality takes a dip when the platform is asked to do longer-form content.
---
Media Shower Recommendations
In our experience, the best AI content tools are fast, high-quality, trusted helpers that cut down your research and fact-finding time. They generate new ideas to power through writer's block. They also help you edit and suggest improvements to your work. 
The use of these tools will only increase with time, and that's a good thing for content marketers as they can use them to boost efficiency, reduce costs, and increase revenue. 
No matter which of these AI content tools you choose, remember they do their best as supplements to human work, not replacements for it. There's still a need for talented human content marketers, and always will be.

Media Shower is always at the forefront when it comes to the latest content marketing technology. Click here to get a free demo of our platform.