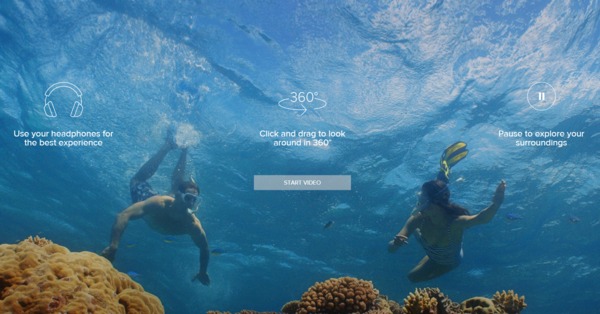 Dying to travel Down Under? Now you can do so virtually.
We've covered interactive content marketing before. Remember the beautiful interactive tour of Switzerland? Australia has created a similar piece of interactive content that proves just as engrossing.
Take a 360-Degree Tour of Australia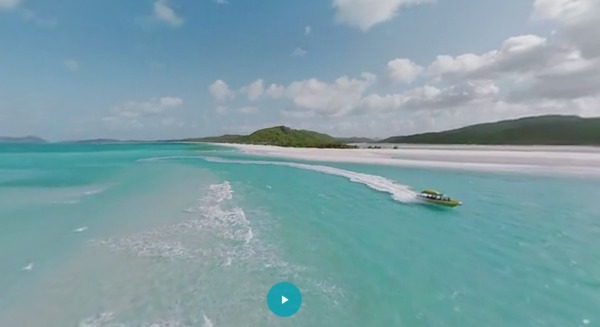 If this doesn't make you want to see Australia, I don't know what will.
Many people travel to Australia specifically because of its beautiful, unspoiled beaches. The official Australia website created several videos that are connected in an interactive way, each depicting a different popular beach in the country.  Even people who don't suffer from wanderlust might start packing their bags after they see this content.
And that's what makes it so effective.
We're big proponents of written content at Media Shower. It's the most SEO-friendly way to get noticed, and it provides your followers with important information. However, we don't turn up our noses at other forms of content, especially when it offers such a visceral experience.
Australia's 360-degree videos make you feel like you're already Down Under, soaking up the sun, cruising across the water in a speedboat, or dipping your toes in the surf.
But anyone can create a beautiful video. What makes this so amazing?
Interactive Content Puts the User in the Driver's Seat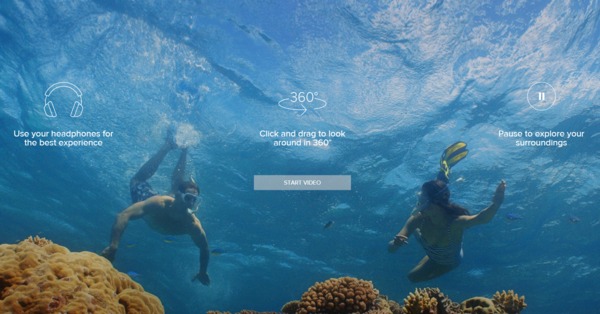 Click and point to become your own travel guide.
As you can see from the screenshot above, the Australia 360-degree videos give the user complete control. You can click and drag on the screen to change your viewpoint or pause the video to explore a destination in more detail.
This level of interactivity and depth creates a profound experience for the user. He or she doesn't have to simply watch content unfold; the viewer can control the experience and decide what part of Australia proves most interesting.
How Can You Benefit from Australia's Example?
If you want to create a similar experience for your customers and prospects, you don't have to take it as far as Australia did. The project probably costs hundreds of thousands of dollars to pull off.
However, you can learn from this content's example.
First, give people choices. Let them decide what type of content they want to consume. For instance, if you send out an email blast, include links to a few of your top-performing blog posts.
Second, don't be afraid to experiment with other types of content. For instance, an infographic can provide an engaging experience for the viewer (and get shared more times than most other content forms). However, above the infographic, write a detailed introduction. Cover its main points in text so the user can decide how to consume the content.
Some people like to read. Others like visual content. Why not give them both?
Lastly, try to deliver the unexpected. We're used to seeing typical blog articles and how-to pieces. Changing up your content to feature something you've never shown your audience before can boost engagement and increase conversions.
Do you want to publish content that wows your audience and keeps them coming back for more? We have good news. You can get a free trial right now!