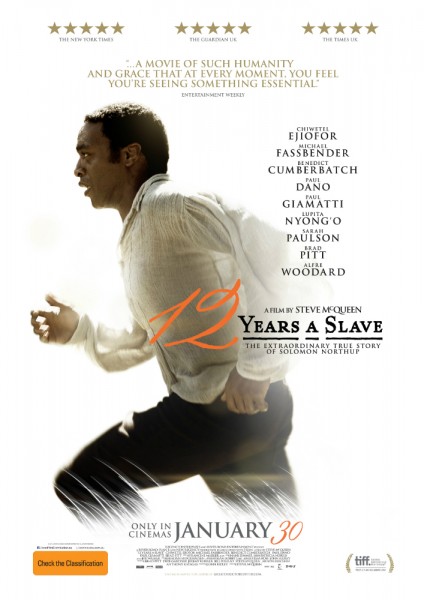 Are you in an Oscars pool this year? No?! Wait, you're just gonna actually watch them hand out the award for Best Production Design and not have $5 on it? Your bravery is beyond us.
We're not sure how long people have been betting on the Academy Awards, but we do know Hollywood loves it. Just ask the NFL; they'll tell you how great 'friendly wagers' can be for the promotion of a sport—or a stuffy awards show.
It's content marketing, people. Betting on the Oscars, getting people talking about the nominees, and of course, tuning in for the show, all working together in glorious harmony. Let's face it, for many offices, the void left by football is a big one to fill. March Madness hasn't started yet, and the Oscars provide some great water cooler fodder. When Suzy from Accounting puts $25 on Norbit to win best picture, and no one tells her it's Nebraska, not Norbit, you've got the makings of an excellent lunch break.
While the oddsmakers are often wrong, it doesn't stop them from handicapping the biggest awards show of the year. And we'd be remiss if we didn't share with you at least a smidgen of a tip for Sunday night's show.
Here's what Wynn Las Vegas oddsmaker John Avello is predicting for the major categories. Good luck!
Best Picture
12 Years a Slave – 2 to 5
American Hustle – 4 to 1
Gravity – 5 to 1
Dallas Buyers Club – 15 to 1
The Wolf of Wall Street – 30 to 1
Captain Phillips – 50 to 1
Philomena – 75 to 1
Nebraska – 85 to 1
Her – 150 to 1
Best Actor
Matthew McConaughey – 1 to 2
Chiwetel Ejiofor – 4 to 1
Leonardo DiCaprio – 5 to 1
Bruce Dern – 25 to 1
Christian Bale – 30 to 1
Best Actress
Cate Blanchett – 1 to 5
Sandra Bullock – 10 to 1
Meryl Streep – 14 to 1
Amy Adams – 18 to 1
Judi Dench – 25 to 1
Best Supporting Actor
Jared Leto – 1 to 4
Michael Fassbender – 5 to 1
Barkhad Abdi – 15 to 1
Jonah Hill – 25 to 1
Bradley Cooper – 30 to 1
Best Supporting Actress
Lupita Nyong'o – 4 to 5
Jennifer Lawrence – 8 to 5
June Squibb – 15 to 1
Julia Roberts – 20 to 1
Sally Hawkins – 25 to 1