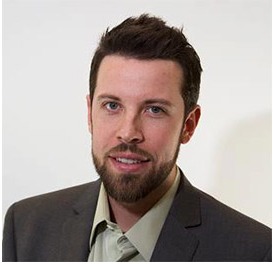 Today's online retailers have a veritable Everest to climb when it comes to making their products stand out in the shadows of Amazon and Google – the go-to places consumers go to search for what they want to buy.
To get some insight on how ecommerce sites can draw more customers, we checked in with Rick Backus, CEO of CPC Strategy and an expert on ecommerce and retail search. He's spoken at national conferences including IRCE, SearchLove and SEO and today focuses his efforts on being the industry authority on the Google Product Listing Ads program.
Considering he says Product Listing Ads are the fastest growing product-advertising channel for online retailers right now, it'd probably be worth your while to tune in to what he has to say on the subject. 
Tell us about CPC Strategy. What services do you offer?
I went to UCLA and started my professional life at PriceGrabber.com. It didn't take long to realize that online retailers were really savvy with their customer service and fulfillment but struggled with marketing their products efficiently.
We started CPC Strategy in 2007 and we've spent the last seven years in the Retail Search Battlefield fighting for our client's success. We're a bunch of young and highly talented ecommerce experts that take a lot of pride in the level of work we do for our retail clients.
We specialize in full-service Google Product Listing Ads management and retail-focused PPC campaigns. On top of that, we also manage and optimize product feeds and shopping engine campaigns (PriceGrabber, Shopzilla, Amazon Product Ads, etc.) for our clients.
Who should be using them?
Our sweet spot consists of retailers who range from $2MM to +$75MM a year in annual sales. Our specialty and passion is Google Product Listing Ads, and the reality is that a wide range of retail businesses can benefit immensely from the program. We work with retailers with only five to 10 people on staff to more established retailers like Payless Shoes, Omaha Steaks and Sperry's.
What sets you apart from other retail search agencies?
All modesty aside, I know that we are the best Product Listing Ads solution available for retailers. We've found a perfect combination of some really powerful technology that we developed in-house and a great group of intellectual and personable account analysts who genuinely care about campaign performance.
What are PLAs and why should online retailers care about them?
I think that nowadays if you're in the market to buy something online, you're either starting on Amazon or Google, and this is a big reason why retailers have had so much success with PLAs. Google Product Listing Ads, or PLAs, are paid product ads featured on a Google results page. Clicking on one of those image-based ads will link you the actual retailer's website.
Especially for 2014, retailers should definitely pay close attention to Product Listing Ads because it's the fastest growing product-advertising channel for retailers right now. They actually click-through better than AdWords ads (the text ads you see on Google) and require a significantly smaller budget. It's this bottom-of-the-funnel traffic that accounted for, on average, 12.21 percent of a given client's overall site revenue in 2013 (a finding from our 2013 Google Ecommerce Study).
What are the best practices for PLAs?
Good question. Campaign optimization can get pretty sophisticated, but at the core of it are two main areas: product feeds and bidding. At the very least, retailers need to frequently send updated product data feeds to Google and monitor performance data (ideally) daily.
Google actually made it easier for retailers to start PLA campaigns when they launched their Shopping Campaigns feature early this year. We have a great guide on how that new model works and how to best take advantage of it.
What are the biggest mistakes retailers make with them?
Because Product Listing Ads link shoppers to a retailer's website (unlike Amazon, where the transaction takes place on Amazon), it's so important for the store to be ready to receive and convert that type of traffic. Different aspects of this include the checkout process, product page design, button placements, overall site design and feel, etc.
If your website isn't optimized for conversions, I'd typically suggest that the retailer isn't ready for the big stage that PLAs offer.
How can you measure the success of a PLA campaign?
Like with any advertising campaign, you have to follow the data. I think the most important thing here is to set clear goals before starting a campaign (Are you looking for a specific COS? Are you just looking to drive volume?) and to consistently check in on performance.
Why is data so important to your business when it comes to offering clients the best ROI?
The reality is that because PLAs receive so much traffic volume, spending can easily get out of hand if you don't check in on your campaign consistently. We make sure to stay on top of campaigns and consistently make optimizations on the fly based on the numbers we have before us. It's difficult to provide value to clients if you simply don't have the performance data to back it up.
What are the smartest things every online retailer can do to grow revenue?
There are a lot of ways to answer this question, but I'll take the abstract route and say that the willingness to assess new channels is key. Constant testing and evaluation is a fundamental part of the culture here at CPC Strategy and I think it translates well for retail businesses.
Testing out new marketing channels with set budgets, whether it be a content strategy, email marketing, retargeting or Product Listing Ads, is a great way to diversify revenue streams and stay ahead of more conservative competitors.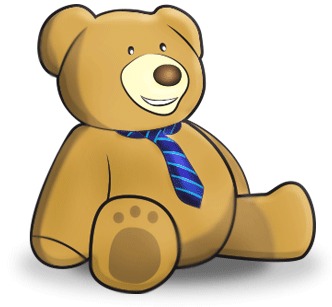 What's with the teddy bear in the tie?
That's our good friend Biff. Kind of a funny story behind him actually. I was recently married and on my honeymoon and the office felt like there was an absence at my desk for the time I was gone. A couple of my colleagues went out to Costco and bought him and had him sit in my chair to fill the "void" I apparently left when I was gone. He was an interesting surprise to come back to and has been a part of the company ever since!