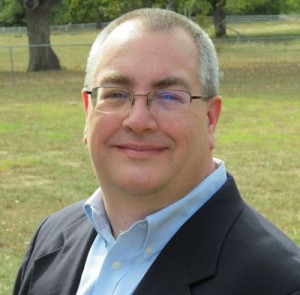 It takes a long time to become an expert in something; some people say 10,000 hours of practice is needed. But reading one of our interviews with an expert takes just 10 pleasant minutes!
Now there are plenty of SEO experts, but none quite like Bill Hartzer. Bill not only has a ton of experience with building websites and SEO, but he's also constantly finding, testing, and reviewing new tools businesses can use to build their presence online. Join us as we tap into his insights about SEO and how to make it work for anyone.
How did you first get into SEO?
Originally, I was a technical writer, writing computer software manuals in the 1990s. I got into writing online content and learning HTML around 1996 when I built my first affiliate website. I've held various gigs as a webmaster, in-house SEO, and then an SEO for a few different interactive agencies over the years.
What are some misconceptions small businesses may have about SEO?
Amazingly enough, some companies still believe that you can add "keywords" to a web page and that's all you need to do. Some believe that you can add content to your website and that's all you need to do. SEO and content marketing has come a long way since the days of meta keywords in the 1990s.
You're somewhat unique among SEO experts because you also use your writing to test the tools out there. What gave you the idea to start doing those tests?
I have always been a hands-on type of SEO, and even have my own websites that I am constantly testing and using with various software tools. SEO for me has always been about creating content and testing–and it's just been natural for me to use my writing skills combined with SEO to create content that other SEOs want to read.
What are some signs that an SEO tool might be worth using?
The tool must be free or it's not worth using. I really recommend trying a tool first to see if it fits your needs. So, by all means, use up every day of that 30 day trial that a software developer is offering. The signs will be different depending on your needs, so if you're looking for something like link building software you'll need to make sure it finds all the links and is updated on a regular basis. The developer should always be tweaking it and adding new features. If they're not, then I would watch out–there could even be security issues if the software is not kept up to date.
Conversely, what are some warning signs that an SEO tool might not be worth the money?
If there is a tool out there that does the same thing that's perhaps cheaper or newer, you might want to test it to see if it meets your needs. If there are SEO tools that you're not using every day, then re-evaluate if you need them. Some you may not use every single day, but if you're like me then you're definitely going to use those tools every day. Just like Majestic SEO, Link Research Tools, Google Webmaster Tools, and a few others that I won't name. I use them every day and feel lost without them. There's even a tool from 2003 that I use every day, and if it didn't work I don't think I could properly do my job as an SEO. There's no tool that does what it does, unfortunately (or fortunately).
What are some SEO tactics that you've found small businesses should use, but may not know about?
Pay attention to your own website, who you are linking out to, and how often you're adding content to your website. If you're not adding content (or at least a small blog post) on a regular basis, you're missing out on potential sales, leads, and traffic. It's as simple as a short blog post with a photo and a few sentences–and then updating your social media sites (Twitter, Facebook, Google+) with a link back to that new post or new content. A small post can even be really effective if you do it on a regular basis.
What common problems do you find your clients have to deal with when it comes to SEO?
There obviously has been a lot of bad, low-quality link-building in the past. Just about every single website has done it at some point, and it needs to be cleaned up. I'm doing and involved with a lot of link audits lately, or at least since the first of the year. As a business, you should be aware of all of the links that are pointing to your website and what's being said about your business.
It's also important to be aware of all of the content that's posted on your website. Too often blogs and other web apps aren't kept up to date, they then get their site hacked into, or content and links are added like links that the business owner doesn't know about.
Website owners don't do audits of their own internal link and content. They see their web content, but they don't know what they're really saying about themselves. I see a lot of internal links that overpower the site's whole overall "topic" of all the links on the site. Sometimes it's not the way the site wants to be known for–the topic is something completely different than what their business is about. An internal link audit and SEO audit always reveals this information, where it can be fixed. Sites don't end up ranking well for certain keywords because they never mention those keywords on their site. These are simple fixes, but you just have to find them.
How has SEO changed as an industry since you began working in it?
Frankly, SEO really hasn't changed that much. It's still the core common principles: good content and targeting the right visitors with visibility. That means lots of content, the right keywords, the right links, and traffic from social sites. The only difference now is that the SEO industry has a lot of people who are self-proclaimed "SEO experts" who are just really good snake oil salesmen. It's tough to find someone who really is an SEO expert nowadays (to my standards), and still practices the basic core concepts. Some of those people that come to mind include Jill Whalen, Jim Boykin, Todd Malicoat, Aaron Wall, and a few others.
What do you wish everybody knew about SEO?
I wish that everybody knew that SEO isn't something that you can just "do" in a few hours, be done, and never have to revisit. It's an ongoing process; it cannot be done overnight. Some things can be fixed on websites–but building a constant stream of targeted visitors takes time. You don't build a customer base overnight.
Where do you see SEO going in the future?
Hopefully there will be a lot of cleanup in the industry. Google has done a good job of making a lot of site owners "afraid" of getting bad links or low quality links to their website. It's about time that Google made SEO tougher–and it will continue to be harder for a website to "deserve" to get organic, natural traffic to their sites.
For more pearls of wisdom from Bill, follow him on Twitter @BHartzer. Thanks again for the awesome insight, Bill!