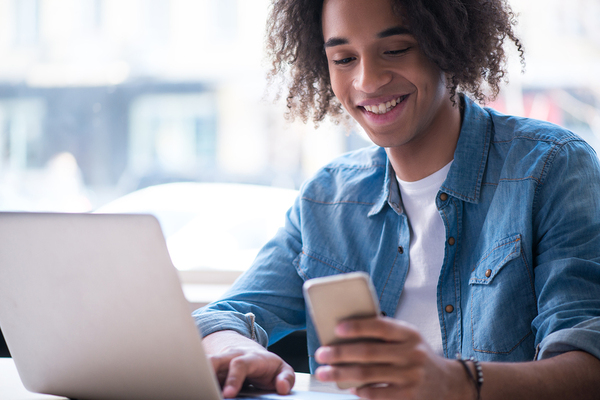 One thing I have learned is a content writer cannot be all things to all people. We also cannot be all things to all search engines, social media networks or ranking algorithms.
There is so much noise in the field of content marketing. Sometimes we just need to get down to basics and focus on the things that matter.
Usually, we want to share an inspiring idea or useful information. The best content speaks to a particular person and makes that person's life easier or better.
Early in my blogging career, I had one post that out-performed all the others. Within a month, search engines referred hundreds of visitors to this post every day.
At the time, I knew nothing about SEO. I figured out a solution to a common problem. I decided to share that solution with others, and Google rewarded me. Now that I gained some experience and knowledge, I understand why it was successful. I built that post around a few basic content writing principals.
Know Your Audience And Meet Their Needs
Content writing relies on good communication. We cannot communicate well if we do not know our audience.
Savvy marketers create buyer personas to serve as a muse or inspiration. Sometimes, we may have just one persona we want to reach. Other times, we may speak to many personas. I like to think of this as the difference between a private conversation versus a party conversation.
Once we know our ideal reader, we need to create content tailored to that reader's needs. We want to answer her question, offer solutions to his annoying problem, inspire her, make his life easier. In other words, we want to make our readers lives better in some way.
Create Quality Content That Improves Lives
Next, we need to create quality content. Quality Content is a popular buzzword in the content marketing and SEO worlds. But what does it mean?
When I research SEO strategies and techniques, I like to look to Google, Bing, and other search engines as a primary source. Bing outlines "three pillars of quality" content including authority, utility, and presentation. What does this mean?
Authority: On a basic level, this refers to the author and whether the reader should trust the author. It also refers to whether the readers find the publication worthy of trust. We earn trust by sharing reliable information and authentic personal experience.

2Utility: I mentioned this already, is the information useful in some way to your potential reader or customer?

3Presentation: Is the content easy on the eye? Can a busy person skim the content? Does the writing flow well? Is the site attractive and functional?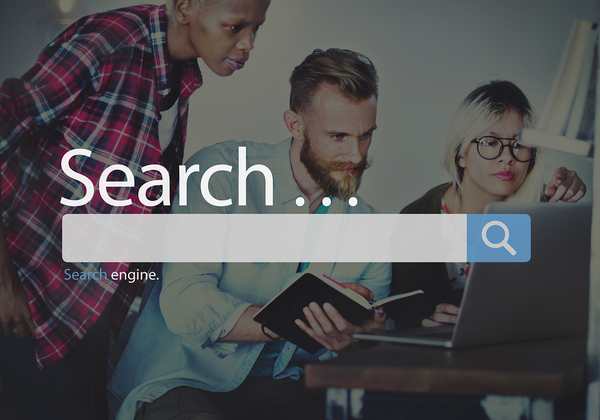 In addition to quality, Google recommends that we create valuable content. A help article on Google's search console suggests:
"The key to creating a great website is to create the best possible experience for your audience with original and high-quality content. If people find your site useful and unique, they may come back again or link to your content on their websites. This can help attract more people to your site over time."
Unfortunately so many SEO consultants, content writers and even small-business owners forget their goal. They focus on the details and tricks, rather than their need to create genuinely helpful content that speaks to their ideal reader or customer.
Make Your Content Easy To Find And Discover
Remember, good SEO is a tool, not your goal. The purpose of your SEO strategy is to help your ideal reader find the solutions you offer.
Make the content easy to read or skim and structure it in a way that even a bot can correctly categorize the topic. This is where SEO techniques such as keywords come into play.
Correct use of SEO techniques makes it easier for search engines to categorize your material. However, the content must speak to your ideal customer and be useful to that customer. Otherwise, there is no benefit to your business. Remember, SEO is a tool or promotion method, not the end goal.
Sometimes, in the name of SEO, writers create generic content that is stuffed with keywords. Some SEO consultants even suggest popular keywords that have nothing to do with the business or website. For example, some consultants suggest using common misspellings of popular search terms. In some cases, these strategies may help attract page views. But they don't typically win customers unless the content is relevant.
The same applies to social media optimization. So often, business owners want content writers to create a post that will go "viral" on social media. While this is a wonderful thing, sometimes it leads to dubious techniques like using misleading "click bait" style headlines.
This may work well for your ideal audience, or it may not. Social media is a lot like word of mouth. Many small business owners mastered word of mouth marketing but resort to tricks in hopes of going "viral" on social media.
Rather than aim for the viral post, go back to the basics. Create helpful content that your ideal customer will love and will share with like minded people. Sometimes this content may reach thousands of people if it solves a common problem, and sometimes it may only reach hundreds if it solves a more specialized or very local problem. Either way, it worked if it speaks to the right people at the right time.
Finally, we must promote our posts. It is easier to select the best promotion methods when we focus on the basics. It all comes back to knowing our audience and creating content that improves their lives.
Want to make your content stand out? Request a free content marketing assessment today