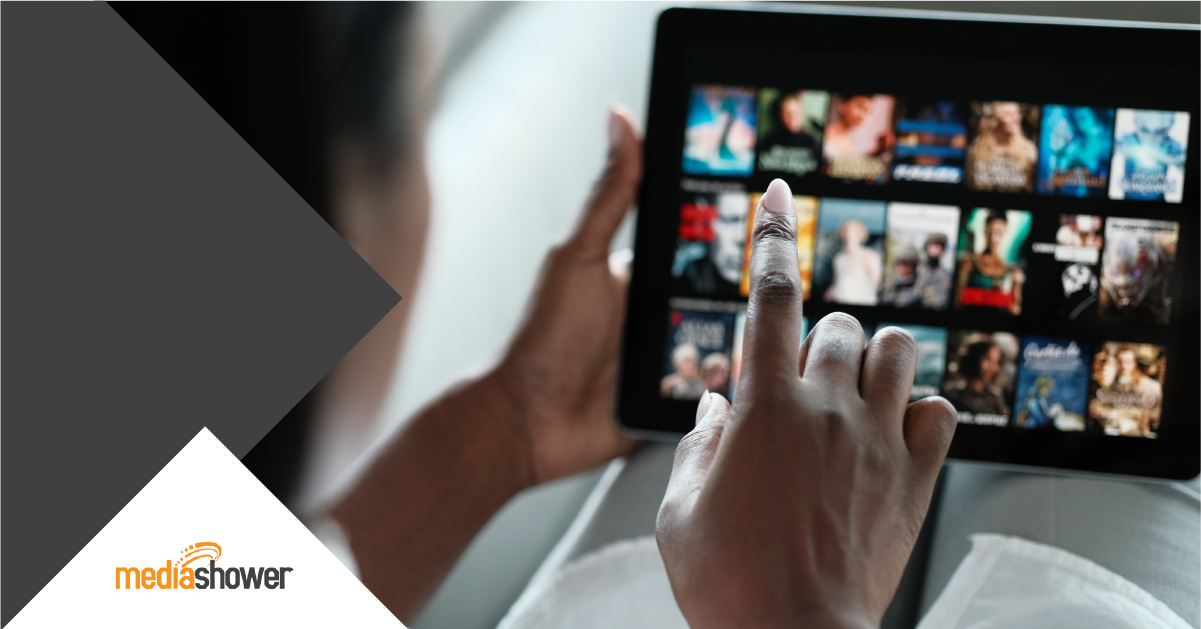 TLDR:  Netflix has always been a disruptor. When it first launched as a DVD rental service, it upended the entire industry (remember Blockbuster Video?). Now, Netflix has done it again with its streaming service, kicking traditional television to the curb and changing the game for good.
So What?  It's not just that Netflix has great content. From personalization to A/I-driven recommendations, Netflix knows how to keep its viewers hooked by creating an addictive experience. The company has an incredibly savvy marketing strategy that businesses can learn from.
---
Introduction:
When it comes to streaming, Netflix is in a league of its own. It's killing it when it comes to customer engagement, with a recent report finding the company has more than 222 million subscribers worldwide.
What started as a DVD rental service by mail in 1997 has now turned into a powerhouse of a company that has completely disrupted the entertainment industry. So, how did Netflix do it?
It all comes down to consistently providing an excellent customer experience, and that's something that has paid off big time. Netflix knows what users want, and it gives them exactly that, which eventually made for an addictive experience. Once you're hooked, it's hard to let go.
Here's how Netflix became the go-to streaming service for millions of people worldwide and how your business can learn from its example.
Embrace the Power of Data to Personalize Experiences
While Netflix understands every viewer is different, it knows its customers better than anyone else thanks to the massive amounts of data it collects.
From data on viewing habits like time of day, device type, and genre preferences to location and demographic information, Netflix has a wealth of stats it uses to personalize the viewing experience for each user.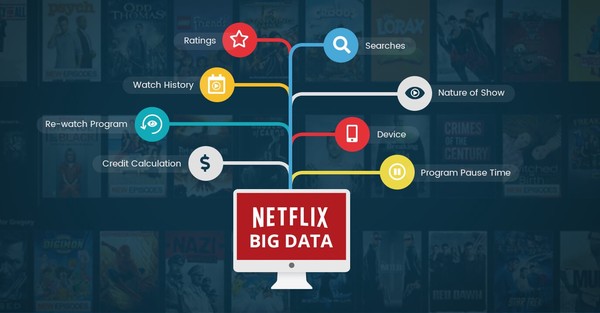 Since every viewer is presented with content offerings tailored to their interests, it's no surprise they keep coming back for more. They no longer have to wade through a sea of content to find something they want to watch. It's all right there, front and center. In fact, around 75% of what people watch on Netflix comes from its recommendations.

This is a powerful marketing lesson. If you can collect data on your customers and use it to personalize their experiences, you'll likely keep them coming back for more.
Put Convenience First
From start to finish, the Netflix experience is built around convenience. There are no commercials, no waiting for a specific time to watch your favorite show, and no waiting for the next episode to be released.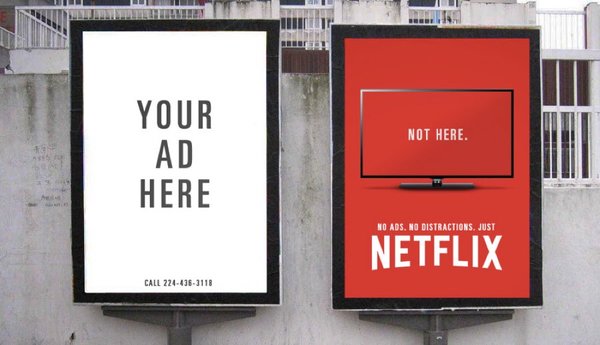 You can fire up the app and start watching whatever you want, whenever you want, and on any device without leaving your couch. All you need is an internet connection! It's the epitome of convenience. That's something people are willing to pay for because they value their time more than ever.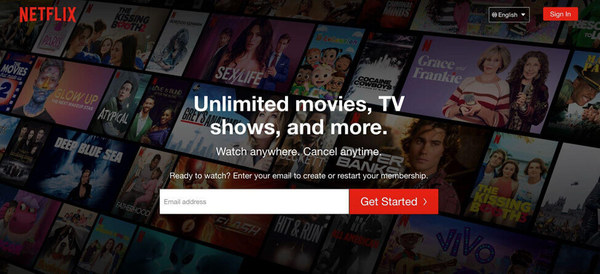 In today's fast-paced world, convenience is key. Make sure you're putting your customers first and making it as easy as possible to do business with you.
Pull Your Customers In
When it comes to acquiring new customers, Netflix doesn't pull any punches. A lot of that has to do with its approach to customer acquisition.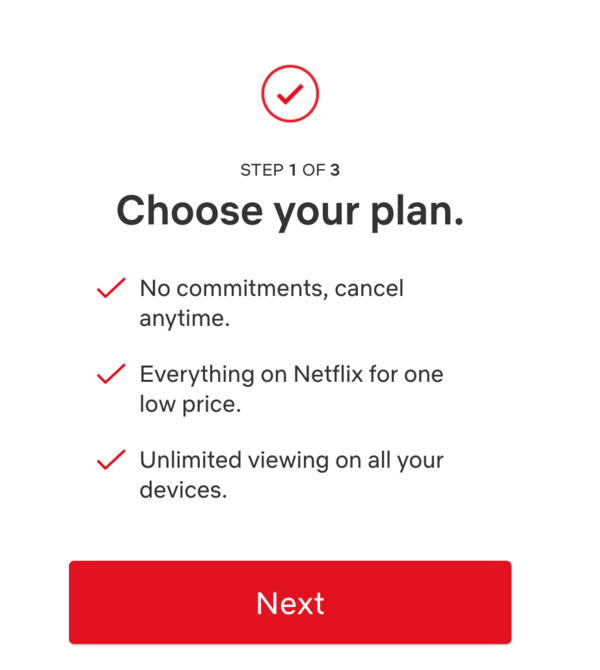 Netflix spends a ton on marketing (around $2.5 billion last year alone). It's money well spent as the company is always coming up with creative ways to get people to sign up for its service.
From its iconic "watch now" button and teaser trailers that get people excited about its content, to free trials and low monthly price points, Netflix knows how to entice people to give its service a try. Once they're in, it's hard for them to leave (although they certainly can, hassle-free).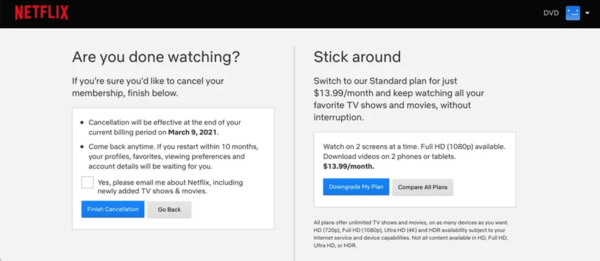 If you want to acquire new customers, you need to make sure you're putting your best foot forward and making it as easy for them to try your product or service as it is for them to leave.
Move Ahead of the Competition by Being Better
Netflix has always been focused on offering better content than its competitors. That's a big part of why the company has been so successful.
While other streaming services are fighting for viewers, Netflix is pulling ahead by producing its own award-winning content people can't get enough of. From shows like "Stranger Things," "Orange Is the New Black," and "The Crown," to movies like "Bird Box" and "Roma," unique content helped make Netflix a streaming giant.
It's not just about quantity; Netflix also focuses on quality, which is why it's able to attract some of the biggest names in Hollywood to its platform.
This way, when people look for something new to watch, they're more likely to think of Netflix first because there's something for everyone, and the content isn't available anywhere else. Once they're in the habit of using Netflix, it's hard for them to break it.
If you want to move ahead of your competition, you need to focus on providing better offerings than they do. Whether it's developing new products, improving your customer service, or creating unique content, you need to find ways to stand out.
Make Innovation a Priority
Netflix is constantly innovating, whether it's coming up with new ways to improve its streaming service or developing new technologies to produce its content. From 4K streaming to its new mobile-only plan, the company is always looking for ways to stay ahead of the curve.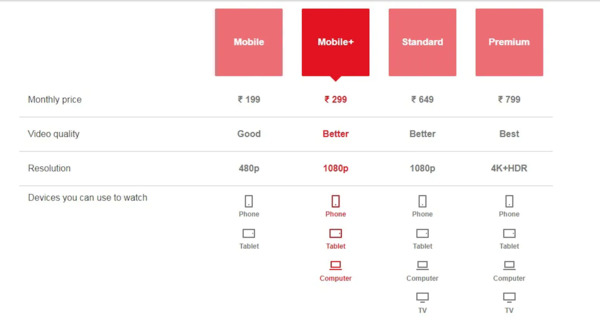 This commitment to innovation has helped Netflix become a leader in its space, and it's something other businesses can learn from.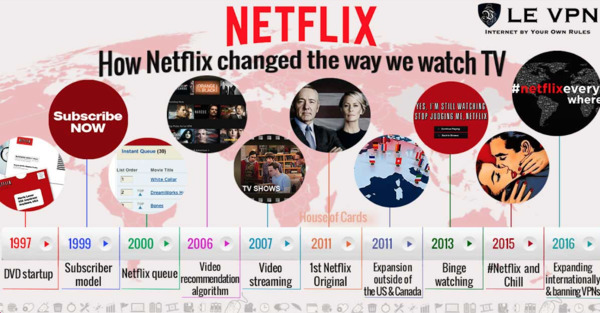 In today's rapidly changing world, businesses need to make sure they're constantly innovating and adapting to the latest changes. If you're not moving forward, you're falling behind.
You Can Be the Next Netflix!
Netflix is the perfect example of a company that's been able to effectively acquire and engage customers by putting them first. By following its lead, your business can be the next success story.
Get started with Media Shower today and learn how to attract new customers and keep them engaged. Click here to take us for a test drive.