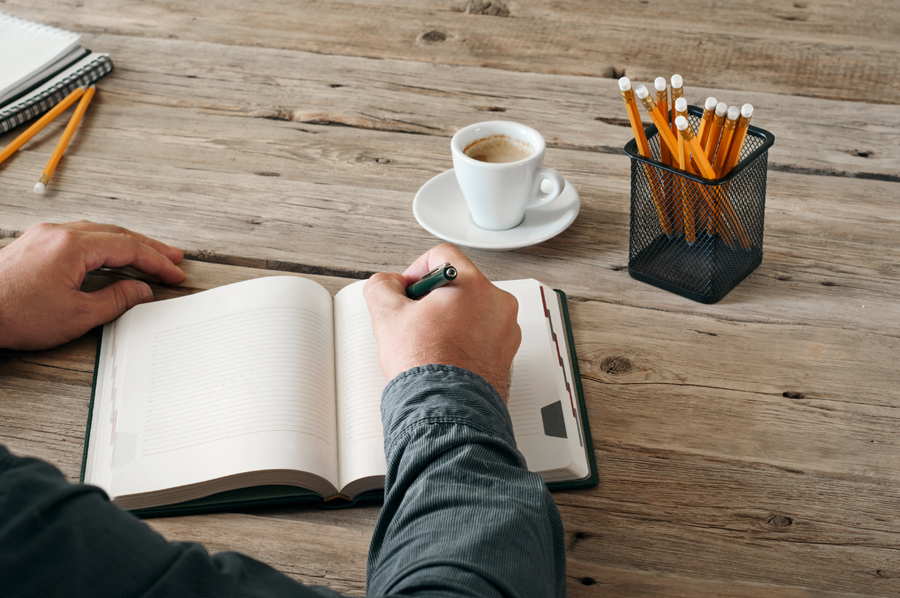 Trusting your content to a third party can be intimidating, but it helps to know something about the company before you jump in with both feet. We recently published a list of the top 10 content writing services so you could compare them side-by-side. We're also creating in-depth reviews of each option so you'll have more information with which to make an informed decision.
Today we're looking at our number-three pick: WriterAccess.
Serial entrepreneur Byron White launched WriterAccess in 2010. White also organizes the Content Marketing Conference, an annual event that gathers clients, writers, and the WriterAccess team in one place to share ideas and discuss the future of content marketing. WriterAccess has served more than 16,000 clients to date It's headquartered in Boston, Massachusetts and has an A+ rating with the local branch of the Better Business Bureau.
How Does WriterAccess Work?
You have a choice when you first sign up for WriterAccess. You can create a free account, which allows you to tour the site's features for 30 days, or you can make an up-front deposit so you can order content right away. Either option allows you to explore the site's back end and get familiar with the writers, content types, and project workflow.
Once you've confirmed your email address, you can start searching for writers. Each writer has a start rating (one through six), and writers can earn elite status for topics with which they have significant experience. Each writer's profile offers a wealth of information, such as:
Name and bio
Date they joined WriterAccess
The number of orders (assignments) they've completed
Samples of previous work
Reviews and endorsements from other clients
If you decide to place an order with a writer, you'll fill out a detailed form. You can specify whether you want to upload content (such as an order brief that you prepare yourself) or SEO instructions. Once you deposit the money, the order gets sent to the writer.
What Types of Orders Are Available?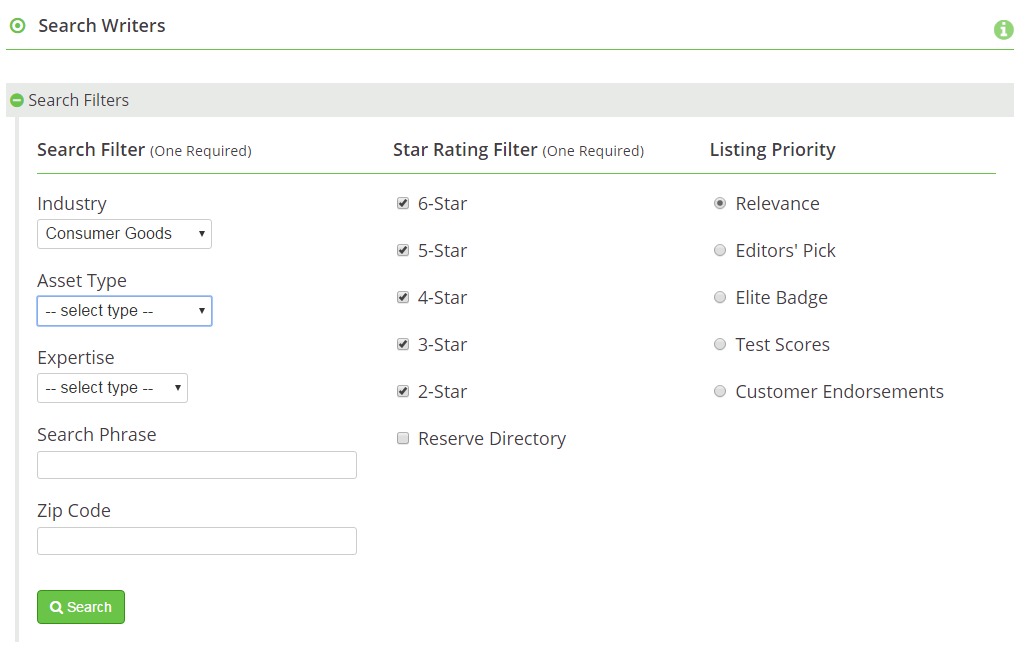 WriterAccess offers a comprehensive list of different content types, from blog posts to press releases, to sales copy. If you create a Casting Call, eligible writers (those with experience) can submit their profiles and pitch their ideas to you. If you like what you see, you can hire one or more of those writers to create content.
Crowd Content is a little different. You get a discount on the order, but the assignments are filled on a first come, first served basis. Only writers who have the star level you specify can submit.
How Much Does Content Cost?
At WriterAccess, the company keeps 30 percent of each order's cost and remits 70 percent to the writer. Costs are fixed based on the star level of the writer:
Two Stars: $0.02 per word
Three Stars: $0.04 per word
Four Stars: $0.06 per word
Five Stars: $0.08 per word
Six Stars: $0.10 to $2 per word
Extra services, such as proofreading, add to the cost.
While it might sound appealing to solicit content for $0.02 per word, keep in mind that this is well below industry standard. If you're looking for high-quality content, you might not want to pay bargain-basement prices.
What Do Customers Say About WriterAccess?
As we noted in our original post, clients have nice things to say about WriterAccess. They praise the company's professionalism, customer service, and reasonable prices.
For instance, Amit K says, "We have been using WriterAccess since December of 2011 and have more than 2,200 completed orders. We are thrilled with the level of professionalism from the writers and have experienced a high level of customer service from our representative Mia." Other clients echo those sentiments in their testimonials.
What Level of Strategy Can You Expect From WriterAccess?
The level of strategy largely depends on the client. For pay-as-you-go clients, you can either solicit idea pitches from writers or create your own ideas and assign articles and other content around those ideas. Each assignment is not professionally managed by a campaign or project manager; most communication occurs between the client and the writer.
If you place higher deposits, you can gain access to a dedicated account manager. You might get assistance with selecting writers, setting up orders, and creating your strategy.
There is no editorial oversight at WriterAccess unless you select the proofreading option. Services like content consultations cost $50 per hour.
Why Should You Try WriterAccess?
If you're looking for a budget-friendly content writing service, WriterAccess might offer the solution you need. The lack of editorial intervention might give some potential customers pause. For instance, the account managers won't sift through writer resumes for you and pair you with professionals who meet your specific needs. However, the interface is modern and intuitive, and the wealth of writer availability makes a strong argument for this service.
Keep checking back with the blog to learn about other content writing services on our list. We're anxious to share with you what we've learned through our extensive research. In the meantime, take Media Shower for a spin with our free trial.