Caroline Eubanks is a freelance writer and travel blogger originally from Atlanta, Georgia. When not blogging on her sites Caroline in the City and This Is My South, she's a team writer for Her Packing List and contributes to AFAR.com, Matador Network, Travel Mindset and Viator.
The life of a travel writer may sound like one of the most glamorous in the world. People imagine jetsetting on someone else's dime, first-class seats, luxury hotels and champagne. But more often than not, it's research-based articles while home in your pajamas, struggling to make rent and flying coach. Stability is not included with your travel writing career, nor are benefits like insurance. It is, however, possible to actually make money as a travel writer – if you know where to start.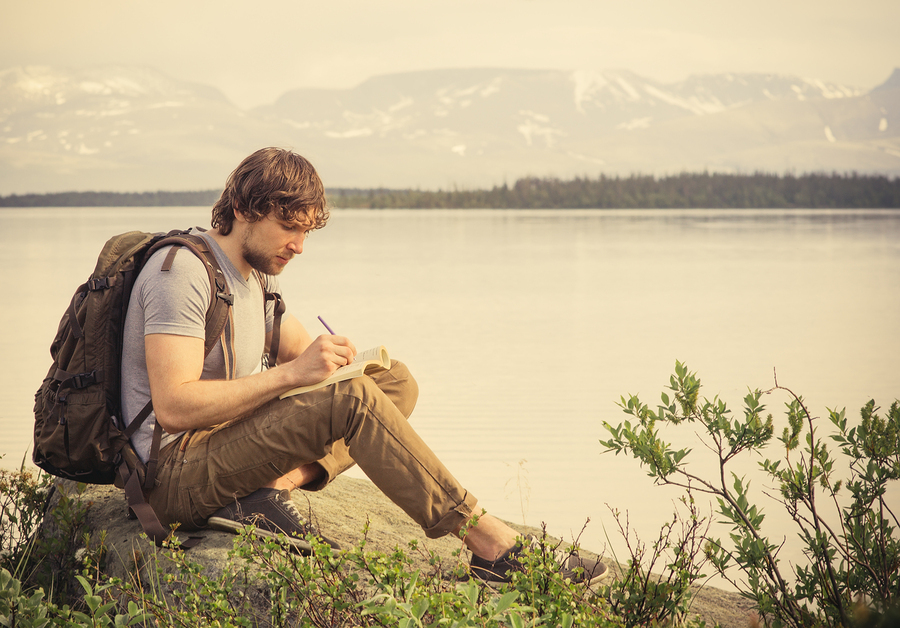 Diversify Your Outlets
It's difficult to make enough money to live on from just one publication, especially with budgets constantly being cut. Branch out of your comfort zone and pitch stories not just to travel publications, but also to food, lifestyle and local publications. And if your background is in print, don't hesitate to give web a try.
It's also smart to be an expert in a topic, whether it's a niche of travel (e.g., budget travel, luxury travel or family travel), or a specific location (e.g., your hometown).
Sell the Extras
Many writers also earn income by offering additional services. It's not just about the words! For example, you can sell your stories along with photographs. Most stories will need photos, so you can build it into the price you charge instead of the publication using stock images or paying a third-party photographer. Just make sure you have the right tools, specifically a high-quality camera and editing software. But don't worry, you may be able to consider these tools a business expense.
Other options for making extra income include:
Social media work, promoting the client on their networks.
Teaching writing at a local school or community center, or online through sites like MediaBistro.
Creating blog posts for corporate clients.
Many, many more.
Organize Your Invoices
Make sure you get paid by keeping track of your invoices and finances. Save all your invoices, which should be named appropriately, both on your computer and in a system like Dropbox or Google Drive. It's also important to keep track of your finances, including all the items you can write off as being tax deductible. This includes:
Office supplies
Internet for your home office
Gas for trips and going to meetings
Traveling expenses during work-related trips
Books purchased or classes taken to become a better writer
By claiming certain items on your taxes, you'll be able to keep more of your money come tax time.
Keep Your Expenses Down
This tip may not earn you more money, but cutting down on your expenses will certainly help you hold on to more of it. If you don't need cable, don't pay for it; instead, use streaming services. Get rid of your Starbucks or Dunkin Donuts coffee addiction by making your own at home. Keep track of your frequent flier miles, and make sure you get them even if someone else is paying for the flight. Save receipts for anything you might be able to expense when tax season rolls around.
Above are just some ways you can create income as a travel writer – and how you can cut down on your current expenses so you can actually afford to focus your efforts on travel writing. Have a tip of your own? Share it in the comments section below!