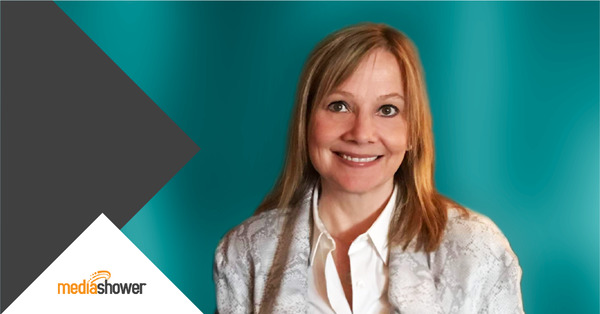 Overview:
General Motors CEO Mary Barra was thrust into a crisis, but she handled it through transparency and was able to turn a failing company back into a successful one.
Barra worked hard to give everyone in her organization a voice and rebuilt the company around those interactions.
She also lived out her personal and corporate values by eliminating the gender pay gap at GM.
So What?
Barra's leadership was instrumental to GM's renewed success because she was transparent, gave people a voice, and lived out her values.
Mary Barra is the first female CEO of General Motors–in fact, the first female CEO of any major auto manufacturing company. Her leadership has been credited with saving GM from "catastrophe" during the ignition switch crisis in 2014, only days after she became CEO.
Not only did Barra successfully navigate the crisis, but she also used it to change the work culture of GM for the better by investigating the causes behind the switch failure. There is much for other communicators to learn from Barra's leadership and communication skills.
Be Transparent
Barra was faced with a crisis during her first days as GM CEO–a situation that must have seemed like a nightmare scenario at the time. But Barra did not try to deny that there was a problem or hide it like so many other CEOs might have done.
Instead, she led a massive recall to fix the problem, and she compensated those who were affected–the families of the 124 who died and those thousands who were injured–to the tune of $900 million. Barra didn't stop there, however.
She also hired a former prosecutor to investigate what led to the switch problem in the first place. Her findings that departments were ignoring missing paperwork and working in silos that didn't connect with each other led to company-wide changes that improved GM's work culture and made a similar problem less likely in the future.
None of this could have been accomplished without transparency and a willingness to look for resolutions to long-term problems. Most customers of any brand can appreciate a leader who will admit that a problem exists and work to fix it, much more than one who tries to hide problems with a glossy veneer of marketing hype.
Give People a Voice
Throughout her time at GM, even before she was CEO, Barra was known for a communication style that allowed others to express their viewpoints and a process where everyone involved was heard. More than a decade before her rise to CEO, Barra navigated a strike situation between union employees and management by giving both sides a voice and then working to find common ground.
Impromptu meetings soon became the norm, and communication between subordinates and management allowed everyone to air their views openly. Brands are going to have negative information come to light, either through bad reviews, negative feedback on social media, or in some other way.
Instead of trying to squash any negative information that surfaces, leaders and marketers would do well to allow the feedback and present themselves as willing to fix problems that inevitably occur in any business situation.
There are many ways for marketers to give people a voice, and not all of them involve problems. When positive feedback comes, this is also valuable for brands to showcase and helps to build brand affinity among customers.
Live Out Personal and Corporate Values
Once the ignition switch crisis and all the resulting fallout had been dealt with, Barra turned toward another aspect of leadership she felt was important–living out her personal and corporate values as the leader of GM. In Barra's case, this meant addressing the gender pay gap that existed within the company.
By 2018, GM was one of only two global businesses with pay equality in the top, middle and bottom sector of employees, with no gender pay gap anywhere in the company. This remarkable achievement was due to Barra's leadership and her insistence that GM live by the values it espoused.
She said in 2016, "As leaders, we have an obligation to act responsibly and courageously for people and the planet, because our actions have long-term effects on the generations that come after us. It means creating workplaces where every employee is empowered to contribute to his or her full potential. It means working to improve the communities where we live and work by."
Value-driven marketing has become absolutely essential to many brands today, driven by customer demand that companies declare their values and then live by them. GM and Barra are an example of how a values-driven culture can benefit a brand; during Barra's leadership, GM went from the brink of bankruptcy and irrelevance to a thriving global business again.
Solve the Problem Now
Barra credits much of her success at GM to not letting problems fester. She probably could have coasted along as CEO and rested on the likelihood that she wasn't going to get much criticism as the first female CEO, but instead, she took this attitude and approach:
The biggest lesson I learned, and I take it to everything I tackle now, large or small, inside of work and outside: If you have a problem, you've got to solve it. Because that problem is going to get bigger in six months. It could get bigger in two years. But it's not going to get smaller with time.
In leadership and with communication, proactive is always better than reactive, when possible. Although Barra couldn't be proactive about the initial crisis she faced, she has been proactive about many things since then, including creating a culture where a similar crisis would be less likely to occur.
Media Shower helps companies be proactive about marketing solutions.  Marketers, meet your master plan.