Overview:
While Nike's success is often attributed to its innovative products and strong branding, Nike's products aren't its centerpiece. Rather, it's how it engages its audience through incorporating meaningful stories into its brand communication.
So What?
While Nike (and many other brands) have every reason to talk big about their latest technologies and products, that's not what it does. Instead, putting customers at the heart of its communication and empowering them to dream is the core of its marketing strategy, and that's how Nike succeeds.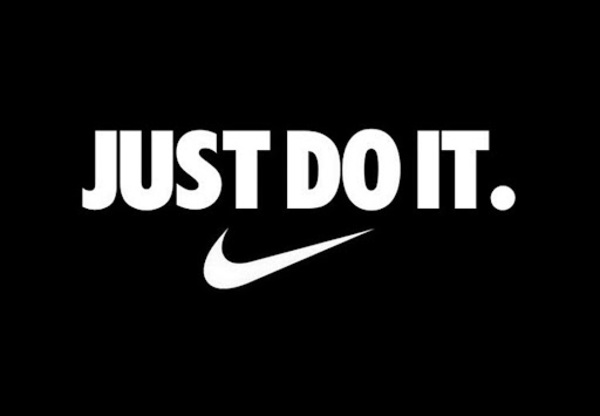 Introduction:
What do you think of when you think of Nike? Is it the swoosh logo, the "Just Do It" slogan, or popular athletes? While those are the classics of its marketing strategy, today, Nike is all about real customer value. For that very reason, it's one of the top 20 followed Instagram accounts worldwide.
Nike doesn't do its content marketing just to tick a box and call it a day.  Instead, it sets the bar high when it comes to having a meaningful, relatable theme that fits in with the brand.
In this article, we'll showcase a few of the company's campaigns to convey how a little storytelling goes a long way. But it isn't just any old storytelling; it's storytelling that sells the emotional benefits of Nike's products in a subtle yet compelling manner. You, too, can follow the same strategy to build a loyal customer following.
Make Emotional Connections With Your Customers
Nike campaigns induce the right emotions in their customers through carefully crafted ads that tell meaningful stories.
Keeping in line with its "Just Do It" slogan, Nike portrays most of its customer segments as heroes challenging themselves through the hardships of life and fighting against any voices claiming that "they can't," only for Nike to step in to tell them "Just Do It."
For instance, in "The Toughest Athletes" campaign above, Nike spoke to women at the most transformative stages of their lives: when they're pregnant and during the early months of motherhood.
Intimately capturing more than 20 mothers and bringing together female athletes like Serena Williams, Alex Morgan, Perri Edwards, and more, Nike touched the hearts of women as it underscored their power and strength.
In doing so, Nike, as a brand, became more meaningful in the eyes of its female customers.
The campaign also coincided with Nike's launch of its first maternity collection, NikeM. On top of that, it had partnered with pre- and post-natal expert Jane Wake to develop audio-guided workouts for new mothers in the Nike Run Club app.
Nike listened to its customers, learned about their pain points, and genuinely supported their relationship with sports during that transformative period, while fully embracing their challenges.
Live Up to Your Brand's Mission
Nike's mission is "To bring inspiration and innovation to every athlete in the world," with an asterisk at the end that says, "if you have a body, you are an athlete." Not only does Nike live up to that mission through its diverse product portfolio in segments related to sports, but also through all of its content.
The "Find Your Greatness" campaign is just one of many that encourage individuals of all ages, backgrounds, and even bodies to reach new heights by believing in themselves. With the combination of people along with the narration that details what greatness is, the campaign was influential.
It isn't just a creative campaign: it fits perfectly well with Nike's mission. And that's what the brand always does: it stays true to its mission and remains consistent across all its communication channels. Be authentic to your company and your brand.
Sell Benefits, Not Features
Despite Nike's continuous usage of the latest technologies in its shoes, the company rarely advertises those product features. Instead, the emphasis is all on creating content that promotes the benefits of the products and how they can add value for their customers.
Even when there's newsworthy technology that it would like to communicate, Nike always makes it a point to break it down into simple pieces of information that its typical customers would easily understand.
Taking the above video from Nike's official YouTube channel as an example. It spoke about Nike's Move to Zero (zero carbon and zero waste), thoroughly but concisely explaining how this will affect the company's shoes. But, more importantly, it highlighted how Nike is helping "protect the future of sports."
The bottom line here is to speak your customers' language, no matter how much you want to brag about your latest product's specifications. Tell your customers what's in it for them and educate them.
Leverage the Power of Social Media
For Nike, social media isn't just a tool – it's a lifestyle. A large part of its presence is on social media channels, and through them, it creates a sense of community among its customers.
Using themes and hashtags like #justdoit and short, punchy, inspirational, and compelling posts, Nike always generates content that's easy to read and share.
Not just that, but its accounts also frequently request a call to action from followers to engage with them in conversations, and they do.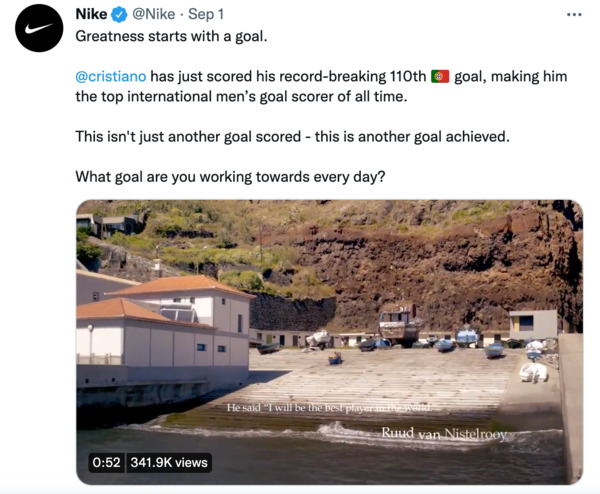 When there's a two-way street between you and your customers, you're nurturing your client base. So it's not simply about posting but also about attracting, engaging, responding.
Want To Execute a Content Marketing Strategy Like Nike?
It's not impossible. Your customers are heroes in their own ways, too. We can help you put your business on the map by providing real customer value through content that resonates with your potential audience.
Test drive our services – from content marketing ideas to measuring analytics. We'll help you convey your new technologies by highlighting their benefits rather than their features, and we'll make sure you don't lose your voice in the process.  Try Media Shower for free.