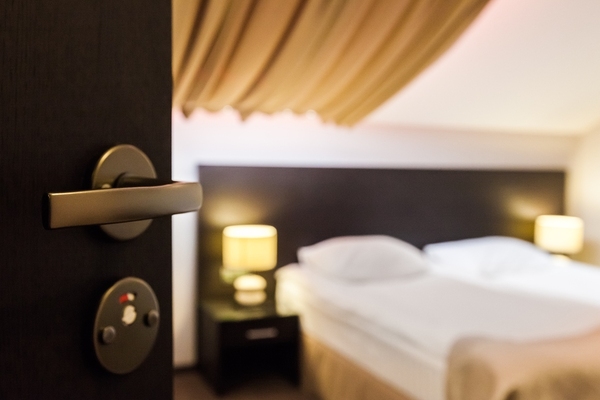 Welcome home: hotels need to be the masters of hospitality. Content marketing is all about being hospitable. As a hotel manager, how can you extend the hospitality that you give to your visitors and move that feeling onto your website and social media accounts?
What is Content Marketing?
Content marketing isn't traditional marketing. As a hotel manager, you're used to extending offers to your customers or having seasonal sales and packages available. These offers go out through your website, email list, and social media channels. Traditional marketing strategies work by moving information out to your visitors, encouraging them to book a room or purchase a deal.
Content marketing is different. With content marketing, your website and social media accounts act as a magnet, drawing in customers through valuable content. This content could be a video, a blog, or something different, but it engages your customers without explicitly making an offer. The focus is on the content, and you follow up that content with a strong call to action, encouraging prospective customers to add their names to your email list or engage with your company in other ways, depending on your current marketing goals.
What Does Content Marketing Look Like in the Hospitality Industry?
Content marketing creates or discovers a valuable piece of content and shares it with your customers. What content do hotels have to share?
You can share visitors' stories, soliciting stories through social media, email, and your website, and highlighting specific stories through these venues as well. This is especially powerful if you're a hotel with a long history in your city.
You can share tips and tricks for travel in the area, becoming a resource for people visiting a town. In a small town, a hotel can become a tourist bureau of sorts. In a large one, you can offer tips on navigating the big city in a way that suits your particular demographic of hotel visitors. For example, according to the Hotel News Resource, the "Marriott Traveler (is) a magazine with destination-based content that provides readers with information on what to do in several cities where Marriott properties are located."
Hotels can also engage in creative production of materials that draw in readers and viewers. For example, the Marriott has also created films that feature the hotel, but they're not just about the features of the rooms; they offer a plot that engages viewers in a story that happens to be set at the hotel. Your hotel might create an online photo listing of photos from your town and sponsor a contest to add additional photos to the listing.
What Do You Offer?
Even if you don't have unlimited resources for content marketing, you can connect with your website and social media visitors in ways that focus more on relationship and less on explicitly marketing your hotel. As a hotel manager, you need to consider your unique offer to your visitors. Do you specialize in health and wellness? Create content that's focused on wellness too, creating an ebook with recipes for some of your hotel spa's healthy smoothies. Are you located in a hub for train travel? If so, you could create content focused on the trains that stop there, featuring the railway's past and present of your area. The content you create becomes your marketing strategy, developing a relationship between you and your customers that's unique to your brand.
When you're becoming a master of content marketing, look to Media Shower. We can become your partner in content development and promotion. Contact us to create an account and order three free content ideas today.