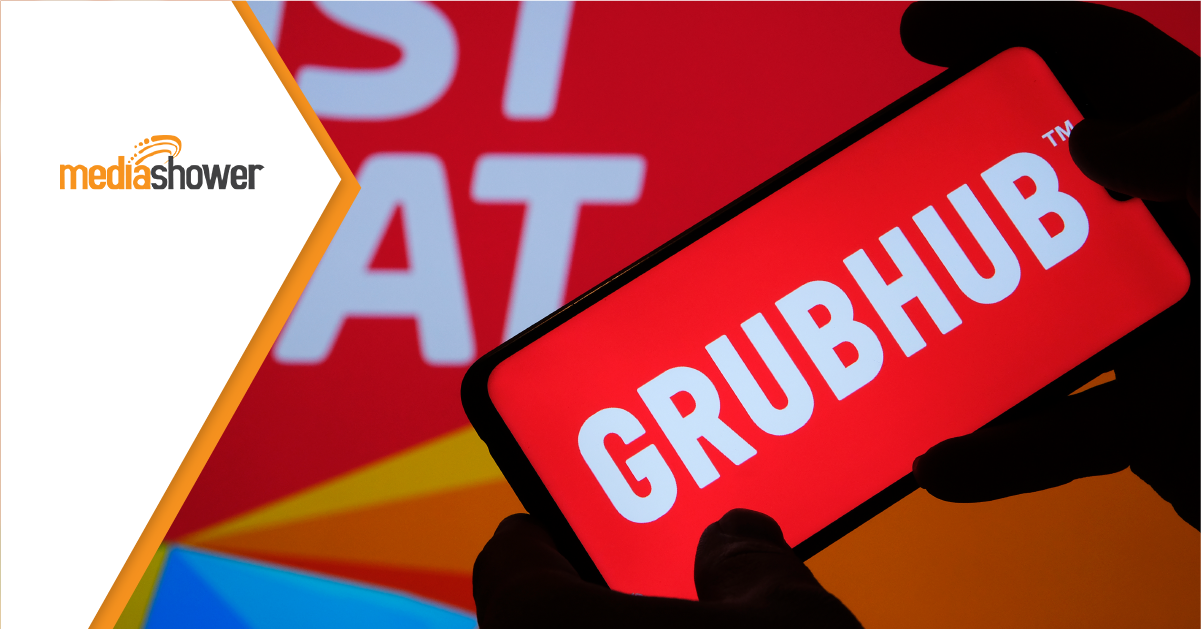 Overview: 
Grubhub's unique blend of local and national marketing helped make it a household name even before the pandemic.
The marketing strategy used by founder Matt Maloney started at the grassroots level with restaurants and hungry commuters, and has morphed into the best-known brand in the delivery space.
So What?
Maloney credits "hyperlocal" marketing, a national sales campaign, and doing a better job than competitors (or buying them out) as some of Grubhub's keys to success over nearly 20 years.
---
Even before the pandemic temporarily reduced many Americans' restaurant food options to takeout, Grubhub was growing into a profitable and preferred option for millions of diners. With billions in revenue, a big part of Grubhub's success remains its marketing strategy, which is both hyperlocal and national at the same time.
Grubhub began in Chicago in 2004. It caught on, and became profitable quickly. Founder Matt Maloney described the early days of figuring out how to get restaurants to sign up with the service and how he and his team grew the business from Chicago to San Francisco to dozens of major markets around the country.
Market Offline and Online
Maloney marketed Grubhub mostly offline, going door-to-door to collect hundreds of takeout menus. He sought out young professionals like himself who were tired of calling restaurants and reading off their credit card numbers every time they wanted to order takeout.
Without the word of mouth and restaurant participation that characterized those early days, Grubhub never would have caught on with its coveted demographic: young people with internet access and lots of disposable income. Later, the company grew rapidly with a smartphone app that made the process even easier.
Go to the Source
What really helped Grubhub take off was its direct marketing to restaurants about the benefits of getting into their network. Maloney said restaurants first balked at even a modest fee to be listed as a participant on the Grubhub site because they had already spent money building their own sites. However, when the company decided to take a 10% commission instead, they were more willing. Though it may have cost them more in the end as Grubhub became popular, it was less risky for the restaurants up front.
Little did anyone know the commission model would be far more profitable for Grubhub than for restaurants. While other online ordering systems still exist, most restaurants and consumers find a platform like Grubhub far more convenient and easier to use than each individual site. As a bonus, restaurateurs don't need to keep the functionality of an online ordering platform on their own sites, which saves them money.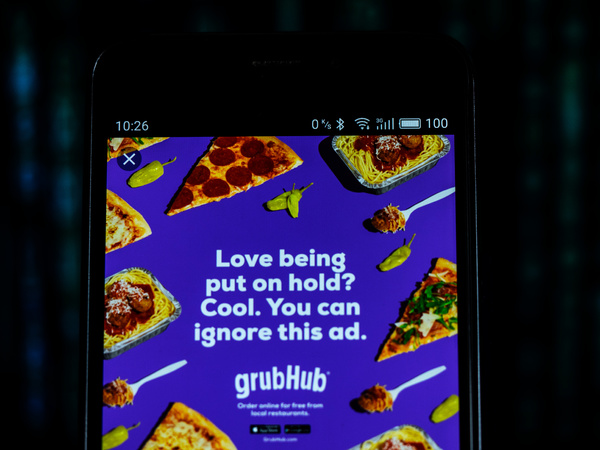 Hit Them Where It Hurts
Maloney said that a huge part of Grubhub's marketing strategy in larger cities is to buy signage at transit hubs (like bus, subway, and train stations). Hungry commuters coming home from work would see the signs and be prompted to order takeout that could be delivered to their homes. It was convenient and solved the problem of what to have for dinner, at a critical time when it was most likely to be effective.
This technique was successful because it used a daily pain point: what to have for dinner. It had built-in perfect timing: the dinner hour. It was a one-two punch that many people (and their bellies) could not resist.
Do a Better Job
As Grubhub expanded, competitors began to spring up. Maloney said one of his basic objectives was to do a better job than the competition, offering a complete order-to-delivery experience in 60 minutes or less. The company has 300 agents that check to make sure restaurants have responded to orders within five minutes, and that orders are out the door in twenty.
By focusing on doing a better job than competitors, Grubhub showed that consumers could count on it like clockwork. Maloney says the company also constantly updates and improves their technology to make the customer experience even better.
If Grubhub can't do a better job, Maloney has an alternative: to acquire the competition.
Do What Works
When your marketing works like gangbusters, you should be careful about making major changes that could interrupt success. Grubhub acquired Seamless — a New York City-based delivery company with an operating system similar to Grubhub's — in 2013, and kept the Seamless name in the Big Apple.
"When we announced we were keeping both the Grubhub and Seamless brands, the resounding response was, 'Why?'" Maloney told INC. "Grubhub was doing a really good job nationwide, but Seamless had incredible brand awareness in New York. It's like a religion there. By keeping both brands, we didn't have to spend money to promote Seamless in markets outside New York or promote Grubhub inside New York. We [could] optimize those marketing dollars and reinvest in our product."
The Seamless name lasted another eight years. However, when European company Just Eat Takeaway bought Grubhub in 2021, the company decided to rebrand and get rid of the Seamless name. It was a time of great volatility and change, so it's possible JET seized on the relative chaos to make the change when it would be less noticeable.
Just like Grubhub, Media Shower can help you tell your brand story in a way that customers will never forget. Click here to download our sample Content Marketing Plan.