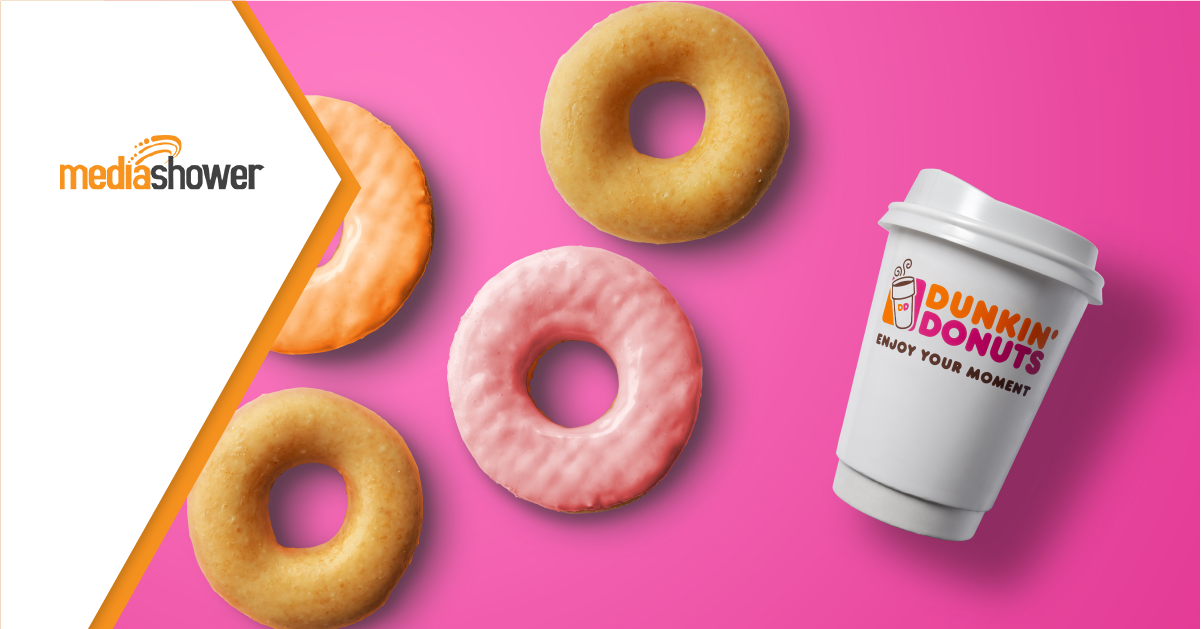 TLDR: Dunkin' Donuts has evolved its marketing from donuts to coffee as the primary product, supported by clever advertising and a smart multichannel strategy.
So what? This shows how a well-rounded marketing strategy, supported by outstanding creative, can help your business position its products as you understand your customers better.
---
A small restaurant founded outside Boston in 1950 is now the largest seller of donuts in the world. Over the past seven decades, Dunkin' (formerly Dunkin' Donuts) has grown to almost 13,000 locations in 42 countries. Nations that had previously seen few donuts, like South Korea, are now Dunkin' addicts.
The company's initial focus on donuts evolved into a "coffee plus one" strategy, where the marketing emphasis focused on coffee, accompanied by a donut or baked good. Today, coffee is the primary product, hence the caffeine-fueled tagline "America runs on Dunkin'." (The company even dropped the "Donuts" from its name.)
Dunkin' has long invested in creative marketing, such as the mid-1980s "Time to Make the Donuts" campaign, which became a national tagline:
Today, Dunkin's has a multichannel marketing strategy which includes:
Social media influencers
Paid advertising
Strategic locations
Seasonal products
Merchandise
Dunkin's strategy works. In 2020, their revenue was $1.25 billion.
Social Media Influencers
Staying relevant on social media is necessary in the 2020's. While centralized media like print or TV is still relevant, the most common way people find and consume media is through social networks.
Dunkin' operates accounts on several social media platforms including Twitter, Facebook, and YouTube. It is particularly active on TikTok, where it has over three million followers.
In addition to producing its own social content, Dunkin' hires influencers to spread awareness. It works with emerging influencers to target viewers while the influencer is gaining popularity. This enhances the company's credibility.
Dunkin' is running a TikTok campaign to get people to post videos about its products. Winners will be rewarded with a chance to appear in a Dunkin' commercial, furthering their TikTok careers.
Paid Advertising
Dunkin' runs paid advertising through different media outlets, so it appears everywhere at once. The constant repetition of donut and coffee images regularly reminds consumers to purchase and consume.
A few Dunkin' Youtube advertisements are shown below:
The advertising strategy is simple: focus on the food. Make the customers' mouths water so they'll come back. Dunkin' ads tend to be light on copy and heavy on image for this reason.
Strategic Locations
In business, as in real estate, location is everything. You've probably noticed Dunkin' stores in just about every place you try to hurry through and spend as little time in as possible. They include:
Airports
Bus stations
Subway stations
Mall food courts
Highway rest stops
Choosing a great location is perhaps the best form of marketing for any business that depends on brick-and-mortar stores. It is, at once, the cheapest and most expensive form of marketing. A good location will cost a lot of money, but once the store is built, it will automatically draw in foot traffic with no extra effort needed.
Seasonal Products
Dunkin' has a rotating menu of seasonal products. While it may offer a Shamrock Macchiato in March, it will change to Polar Peppermint coffee in December.
Time-limited products like these offer several advantages:
They attract customers with novelty.
They test new products for viability.
They prevent the menu from getting stale.
Consumers love novelty and are willing to try fun new products even if they aren't sure they will like it.
Testing new products before committing to them is important. Going all in on something that could flop is a big gamble. Using seasonal or limited products lets Dunkin' try new ideas to see what works.
Restaurants typically offer a mix of classic and new concepts. This lets the menu change and evolve as time goes on.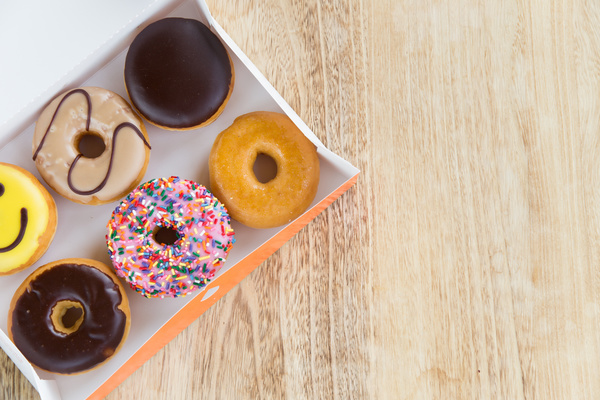 Merchandise
Although Dunkin's core products are coffee and donuts, it also sells merchandise like shirts and mugs. This creates some revenue but is arguably more valuable as a marketing tactic.
When someone buys merchandise, it helps a company in two ways:
It reinforces commitment to the brand in the customer's mind.
It enhances brand recognition when other people see the merchandise.
People who buy Dunkin' merchandise already like Dunkin'. When they buy a Dunkin' hoodie, that signals to their brain they really like Dunkin'. Every time they wear that hoodie, they further identify themselves with the brand.
When someone else sees you wearing a Dunkin' hoodie, that enhances Dunkin's reputation in their eyes. It implies Dunkin' is such a valuable brand that someone would be willing to spend money on a Dunkin' hoodie.
Marketing your brand like Dunkin'
Dunkin's marketing works well because it has a balanced portfolio of strategies. Like with investing, if you put all your eggs in one basket, they might get smashed. Dunkin' puts its marketing eggs in many baskets so just about everyone sees something Dunkin'-related all the time.
This strategy works best if you have a wide consumer base and sell products frequently. Many people have daily Dunkin' coffee habits, reinforced by the constant bombardment of Dunkin' advertising and social media outreach.
If you sell products on a more limited basis, such as tax services, for example, you might not benefit from an everywhere, all-the-time marketing approach. However, a balanced marketing portfolio can still help.
In any case, consider all the ways you can bombard customers with reminders of your existence. Pursue social media and paid ads. Open locations where lots of people pass through and introduce limited edition items to spice things up a bit here and there.
At Media Shower, we help brands build customer engagement strategies to fit their needs. If you want to market like Dunkin', click here to try Media Shower for free.